Here are 5 cute and creative ideas:
Easter in a Jar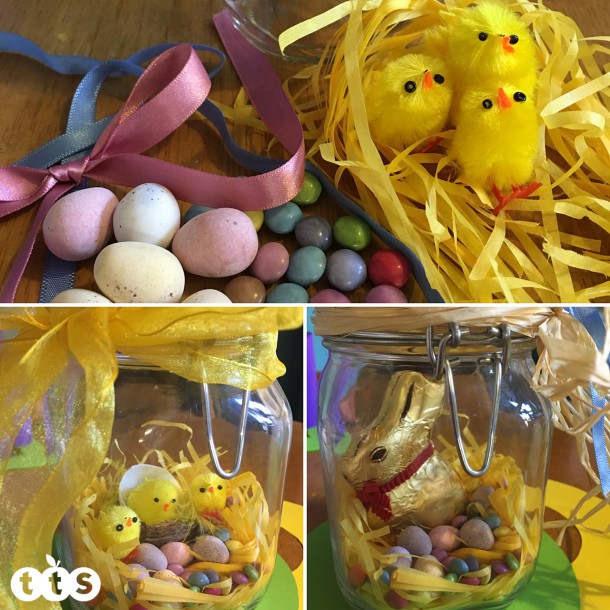 This is a beautiful Easter activity and makes a lovely gift to take home. Children can be encouraged to bring in an empty used jar and then fill with a selection of shredded tissue paper, chocolate rabbits and eggs. For a non-chocolate option, fill with shredded paper, decorated polystyrene eggs and little yellow chicks – to create a whole family of chicks in a nest. Add ribbon around the top of the jar for a finishing touch.
Toilet Roll Tube Chicks and Bunnies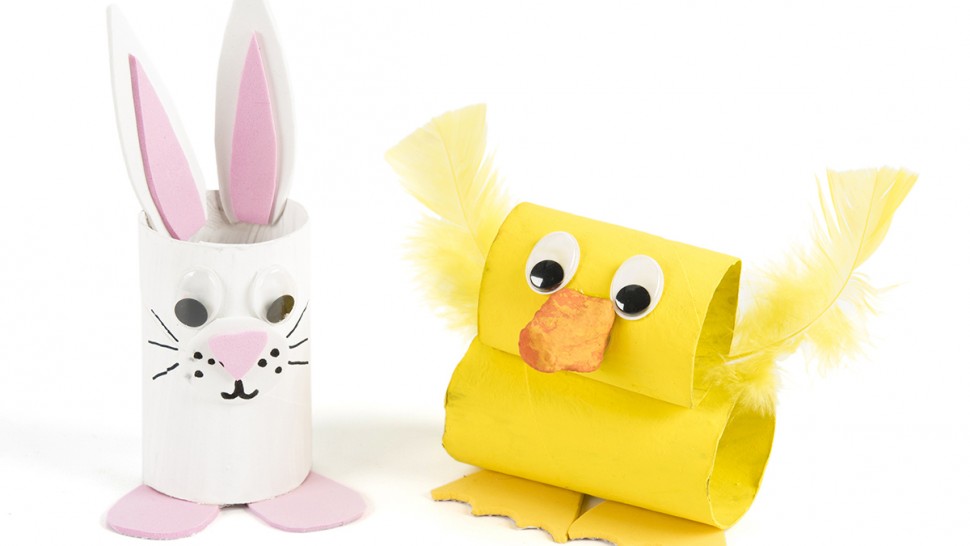 It is amazing what you can make with a toilet roll tube or craft roll! Simply paint the tube to create your character and then and add the features. You can create bunny ears, noses and chick feet from foam sheets; use feathers for chick wings; cut up an egg box to create a beak; and add cute character with wiggly eyes! Children will get plenty of fine motor practice along the way – practising their cutting skills, picking up the small items, and carefully sticking them in place.
Easter Hats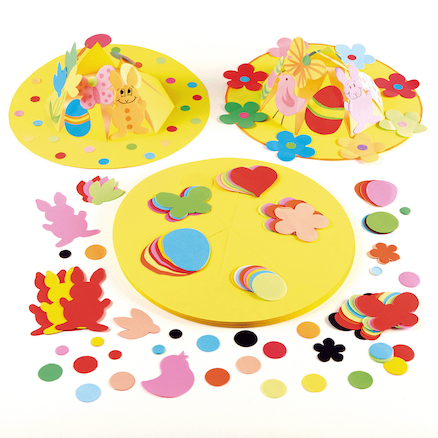 You can create an Easter bonnet by using a new hat, upcycling one that you don't wear any more, or measuring a piece of card round your head to make a band to decorate. These precut Easter Crown Hats are also a super easy choice. Choose lots of Easter themed decorations (either bought from the shop or made at home) and stick them onto your hat. You could follow a theme or just go Easter crazy!
Why not organise an Easter bonnet parade!
Decorate a Polystyrene Egg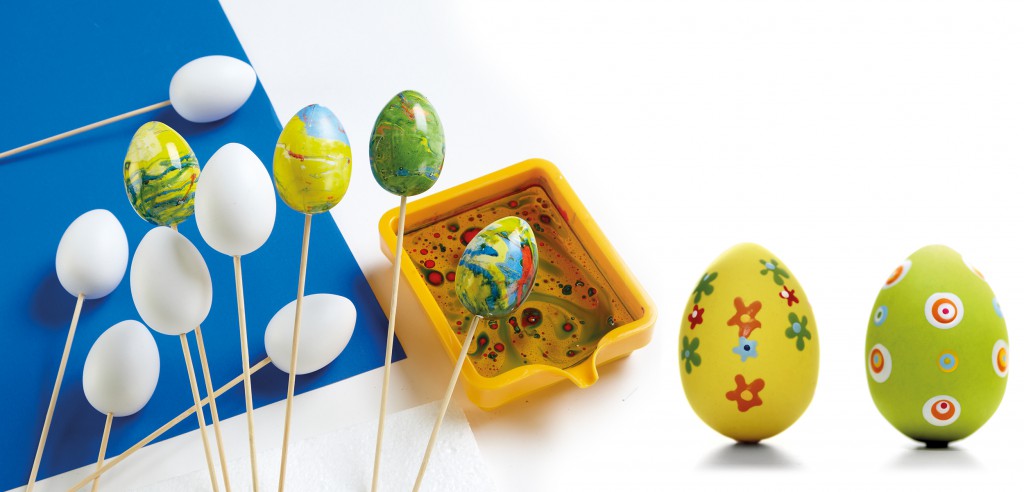 Decorate a polystyrene egg with paints and patterns or why not try a marbling effect using marble paint? These look lovely on shredded paper in the jar activity mentioned above.
Pom Pom Chicks and Rabbits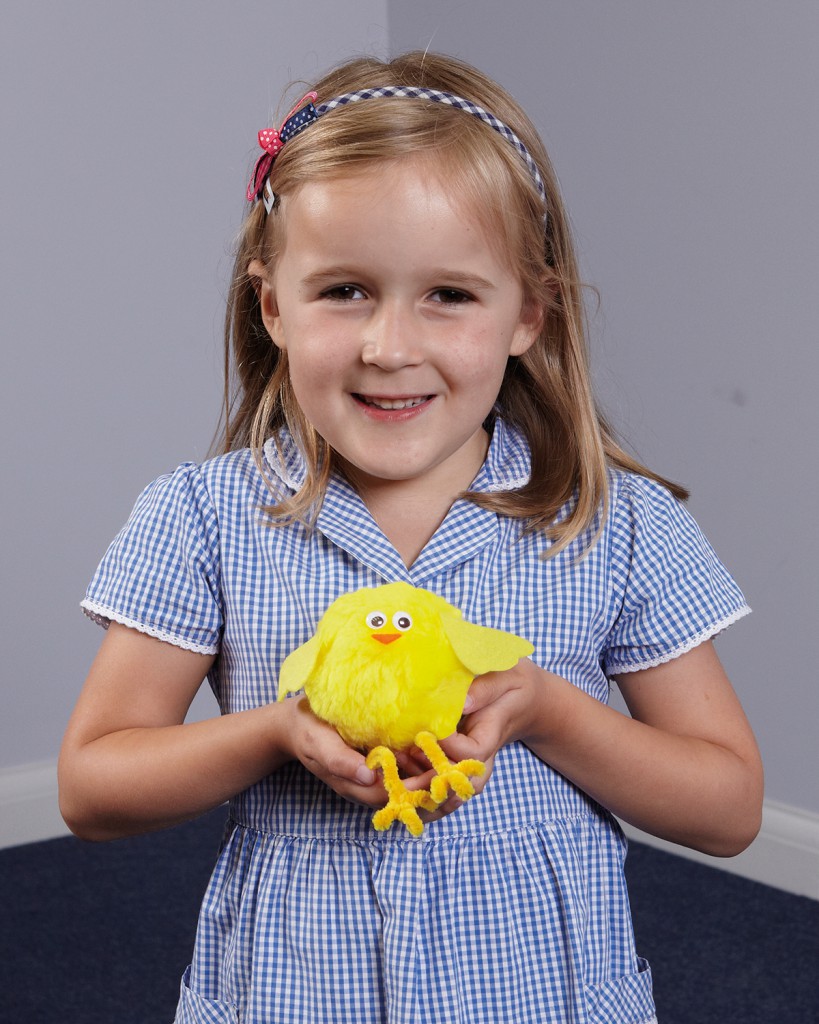 Pom poms are a great way to make Easter themed animals. You could even have a go at making some of your own pom poms. Take a look at this blog for simple step by step instructions. You can then combine and decorate your pom poms to make the animals come to life.
They can make irresistible chicks or rabbits. With the addition of pipe cleaners, feathers and wiggly eyes for the chicks; and felt ears, feet, nose and wiggly eyes for the rabbit; these charming characters are just too cute!