These recordable talking metallic gold stars have so many uses; below are 5 ideas for using them.   
Record a special positive message to send home to share with parents
I have used these in my classroom daily to record and send home a positive message to parents about a child, and I wish you could see their faces when they show their adults, as they just beam with pride. The great thing with these stars is the ability to 'lock' the message in so it doesn't accidentally get deleted before they share it.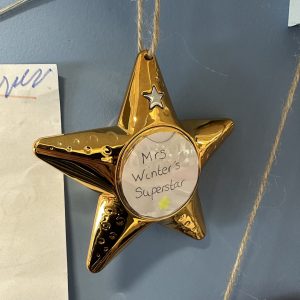 Sentence Writing
Record a dedicated sentence on the star and get the children to listen to the star before writing it down. Some example sentences could be:  
I am hot 

 

Dad dug a pit in the mud 

 

Red jam is on the rug 

 

The cat went into the rocket 

 

I can see a pair of boots 

 
Listen to what to do for the activity idea
These stars are a perfect addition to any set-up activity for the children or staff members to understand what to do. E.g. Can you continue the repeating pattern?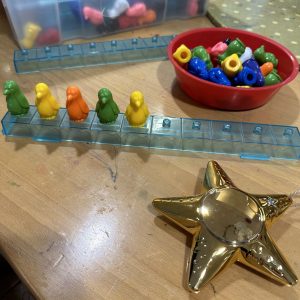 Treasure Hunt
This has become one of my favourite ways to use these stars, and the children got so excited as we played this treasure hunt. Each recorded star gave the children a clue to where the next one was and, finally, the treasure. This was great for collaboration and problem-solving.   
Talking Displays
Adding a star to a display board has given the display an interactive element. Here are a few examples of how to use these stars within a display could be:  
Add in the child's voice with comments from them 

 

Add an explanation of what the display is, how it was made or learning behind it 

 

Feedback from other classes/children/adults about what they love about this display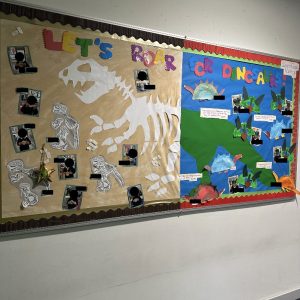 Thank you to Hayley Winter for writing this blog
Hayley Winter is an Early Years teacher and leader who is passionate about learning through play. She shares simple and effective teaching ideas for 3-5 year olds on social media. Find out more over on her website: //www.allaboutearlyyears.com [allaboutearlyyears.com]