Why is outdoor learning important?
Taking learning outdoors has been shown to have many different benefits to both children's learning and also their wellbeing and mental health. Here are just a few which come to mind immediately.
Outdoor learning can:
Enhance and extend your learning environment and the learning opportunities available inside.
Engage and motivate children through active, multi-sensory learning.
Provide space for children to build on their curiosity and to discover, explore and experiment on a larger (and louder) scale.
Create lots of opportunities to develop the 4 C's of 21st century learning – critical thinking, collaboration, creativity and communication.
Offer children the chance to explore and discover first-hand the things that they learn about. What better place to learn about topics such as minibeasts than outside!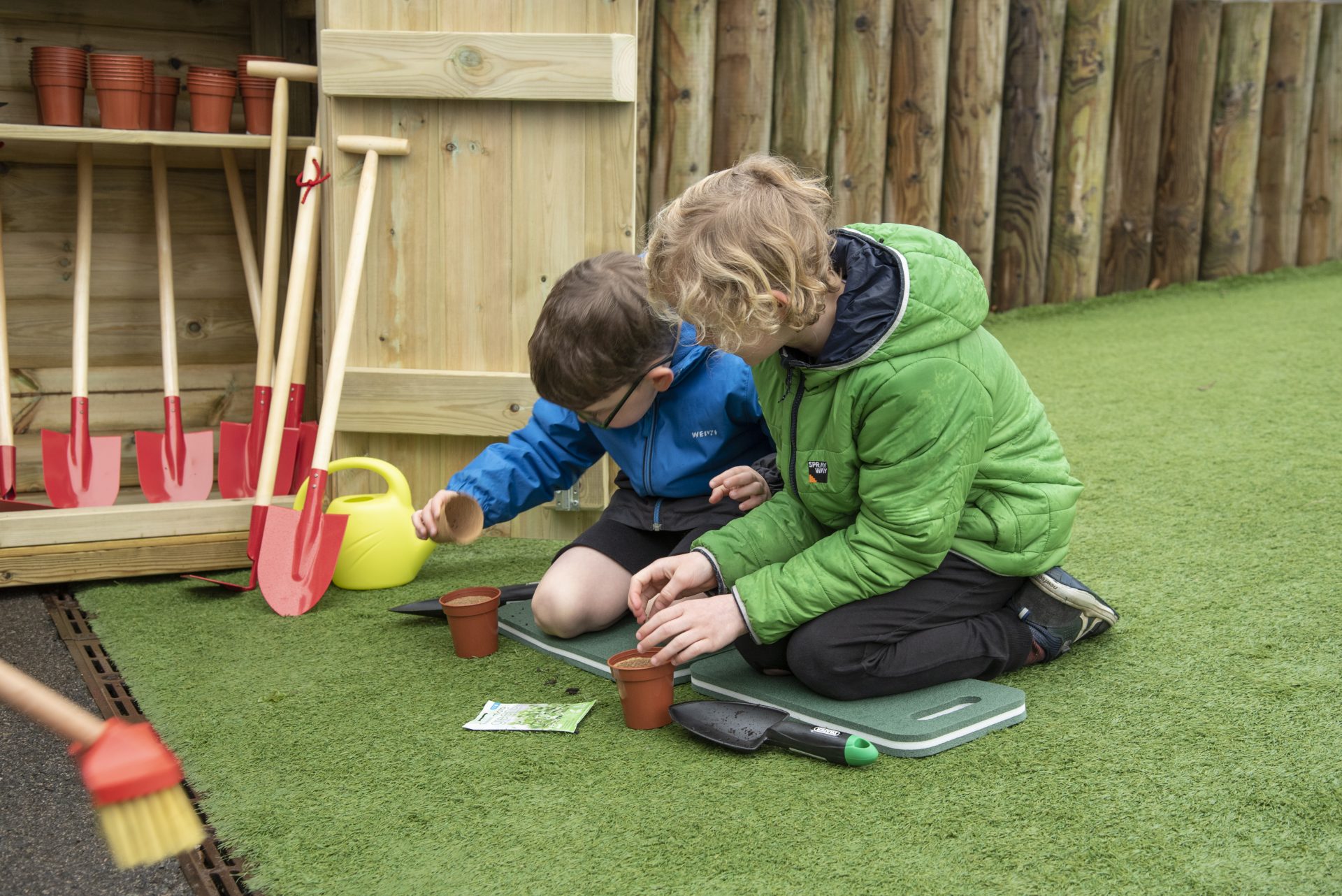 So, what do I need for outdoor learning?
Planning and setting up your outdoor space in advance can save time and means you are always ready to learning outdoors. It can also mean that children can have access to and use resources during unstructured times, such as breaktimes and lunchtimes to continue their learning and exploration!
Here are 6 top tips that will help you to get planned, prepared and ready for outdoor learning.
1. Audit
Start by looking at what you already have in place and speak with staff and children. There are two aspects to consider- outdoor lessons and also how your space is used for breaktimes and lunchtimes.
You might want to explore questions such as:
How do staff use the outdoors to support their teaching?
How often are lessons taught outdoors?
What would make it easier to take lessons outdoors?
How do children use the outdoor space at breaktimes and lunchtimes?
What do we like about the outdoor space?
What would you change about our outdoor space, for example if you had 1 wish?
2. Make A Plan
Talk about and decide as a school what your first areas of priority will be. We can't tackle everything in one go, so create an action plan to keep you on track. Think about:
Which lessons or areas of learning will you focus on to start with?
How can we bring outdoor learning into unstructured times?
What resources do we need? (start to keep your own wish list)
Where and how will we store the resources so that they are always accessible? (you might need sheds and/or boxes for safe storage).
Keep reviewing your action plan and when one aspect is embedded, plan and develop the next.
For example, you might want to start by focussing on building outdoor learning into maths lessons or possibly looking at ways to offer outdoor calming and wellbeing activities during non-structured times.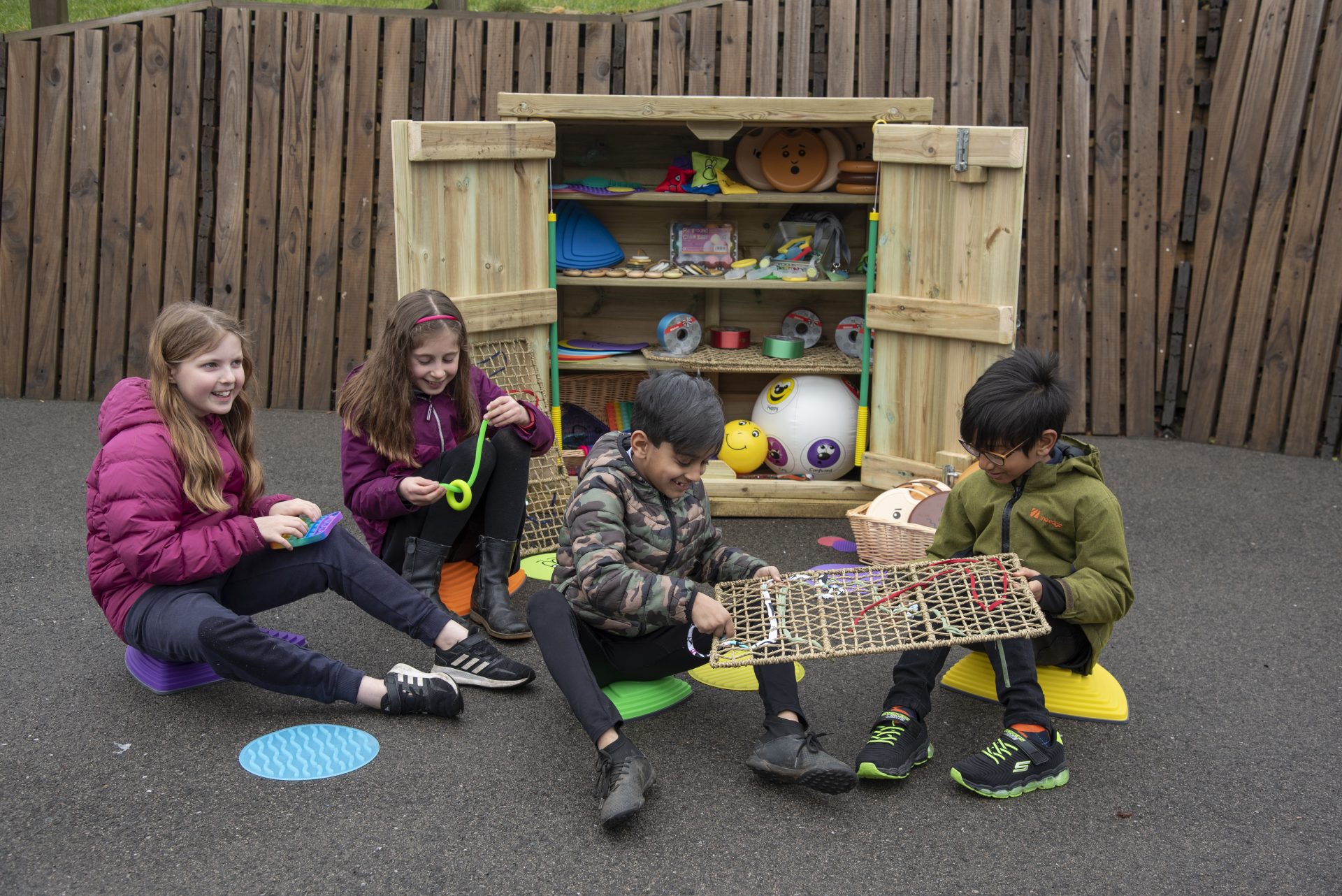 3. Location, location, location
Look at your outdoor space and decide where you think would be the best locations for your outdoor learning, so you can ensure they are safe and accessible. Are there any improvements you need to make so they are more useable?
Depending on your focus, you might want zones such as a forest school space, a reading den, or a curriculum 'cubbie' of all the essential learning resources for your outdoor lessons.
4. Taking Responsibility
Get your whole setting on board with your new learning outdoors project. Looking after your outdoor area and having the right resources available when you need them is really going to help. You could start an Outdoor Learning Committee so that children are involved in the process as well.
5. Taking Lessons Outdoors
Start to build a bank of ideas for outdoor lessons and activities, and share them within the staff team. Simple activities can be tailored and adapted across the whole curriculum to enhance learning opportunities.
Take a look at our outdoor learning blogs for more ideas and inspiration.
6. Breaktimes and Lunchtimes
Consider setting up different activity stations at breaktimes and lunchtimes to offer a wider range of play and learning opportunities. With more options and variety, there can be something to appeal to all interests and help to support all children. These could include gardening, physical activities, art, drama, maths, reading, etc.
Just as we offer calming and wellbeing resources within the classroom, try also setting up a relaxing space outdoors. For those children that at times find the playground a challenging place or become overwhelmed or anxious, this can prove really helpful.
You could appoint a group of outdoor leaders to help organise and manage activities and resources at breaktimes and lunchtimes. They could be in charge of planning and setting up the space and making sure that everyone has a chance to take part.
And finally …
Over time, monitor how children and adults use the space and adapt and tweak your outdoor action plan. This will be an ongoing process, and the purpose is to gradually build up the confidence of staff and the opportunities for children and teachers to enjoy the outdoors as an exciting and engaging learning environment!