Making a Christmas Santa's Grotto…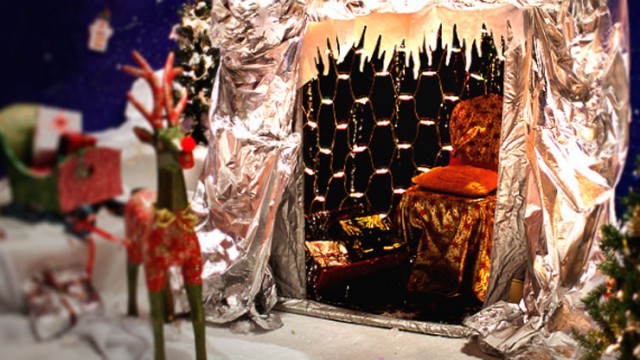 Step 1
You will need to roll up the fabric opening to the giant dark den and securely tie in place using ribbon. Secure some mesh lights around the inside of the giant dark den using the hook and loop tabs found in the top inside corners of the den. Top Tip: decide which side you need the plug to be on before you put up the lights.  Next, scrunch some silver, or metallic fabric such as this winter fabric set and tie or attach it in place around the top and sides of the den opening. Leave some at the bottom of each den side to build up the base.
Step 2
Build up the outside of the Grotto using boxes etc. Decorate the boxes with more fabric or collage materials to create a built up snowy entrance effect.
Next, add soft, sparkling texture by sprinkling iridescent snowflakes, fluffy snow and a snow blanket. Add the finishing touches by draping wadding icicles and sticking on snowflakes and stars. You could involve the children by creating snowflakes for the display.
Step 3
Make an extra special throne for Santa by covering a chair with special fabrics or using a chair cover  You coulc create a special chair back by twisting and shaping metallic pipe cleaners. Place the chair inside the Grotto and add presents around the base.
Add a Christmas tree with twinkling lights and children's decorations and finally a beautiful reindeer and sleigh full of presents for a perfect Santa's Grotto!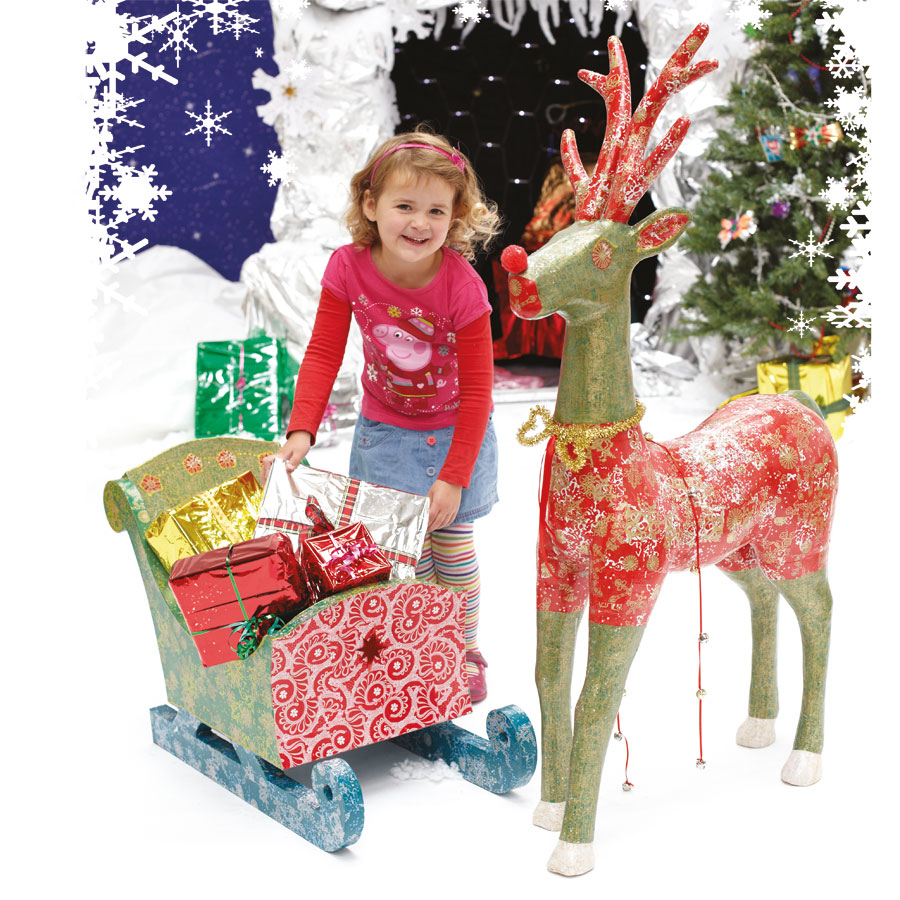 Enjoy creating your magical festive space….
View our other Christmas 'How to' blog posts below:
Christmas Fireplace and Hearth