A little bit about Paula Williams
Paula is a Consultant Educational Psychologist with Psychology4Learning (P4L).
As an experienced Educational Psychologist and HCPC Registered Practitioner Psychologist, Paula is keen to make psychology accessible to a wide audience. Paula is confident that lives can be improved through the application of evidenced based practices and early intervention. This vision has led to the development of Calming Cat; helping children and families lead happier, healthier lives. The Calming Cat has been designed to encourage adults and children to carry out practical activities which reduce negative energies and replace them with positive, fun ones.
I designed the Calming Cat resources to help adults and children manage their worries. As a psychologist, I know how important it is to be able to emotionally regulate and have good mental health. I never imagined a scenario where we might all be in need of the Calming Cat resources in some form or another.
Anxieties arise when we find ourselves in situations where there are real or perceived threats. The Covid 19 virus has shown how something so small can create a lot of (justified) anxiety. Your bodies are probably feeling it, as our muscles absorb all the stress hormones.
So to help adults and children deal with some of their worries I have written two resource sheets which I hope will assist you and your children to find some calm. The knowledge shared in the resource sheets has been amassed over several years of working with families, children and school staff as an Educational Psychologist. Learn more:
Calming worries for adultsCalming worries for children
Helping adults to understand what worries are and how they affect our bodies is the first step in helping children. Once we have recognised what is happening inside, we can then start to address what to do about it. There are lots of ideas in the Calming Cat resources, skills and fun cards to stimulate different activities. The content on the resource sheets has been taken from a few of the Calming Cat cards. I hope these help you and the children to learn some basic behavioural strategies for dealing with worries and that in these slightly crazy times you can find some calm…on a beach…in the park…all in your head in the comfort of your homes.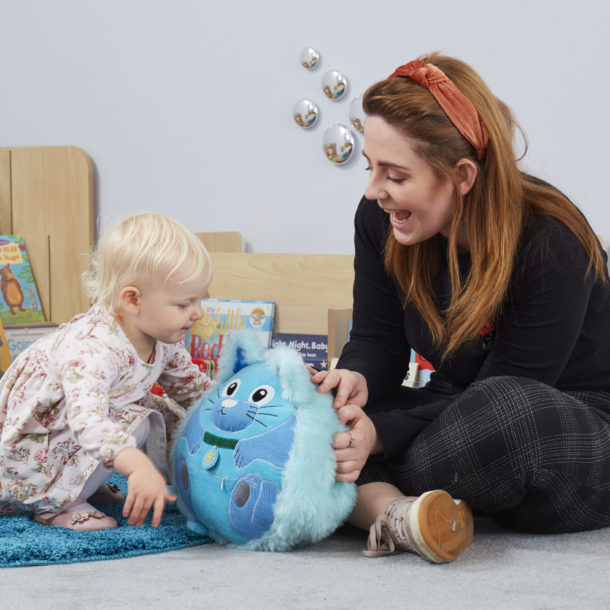 Keep safe and work towards getting good controlled breathing. Make your positive thoughts stronger and more powerful than the negative ones. Remember our brains are primed to hold on to scary thoughts to help us survive. Remind yourself and your children of how you are keeping yourselves safe.
Focus on the quality experiences you can have now. They don't need to cost much – learn some card games; engage in creative squiggles; colour them in; bake together; declutter – you'll probably find things that you had forgotten you had. Look through photos of happy times together; make a diary and plan a list of all the things you would like to do. Record all the fun things that make you feel better, so that you can keep on doing them. 
Most important of all, look after yourselves.
Thanks to Paula Williams for writing this blog.