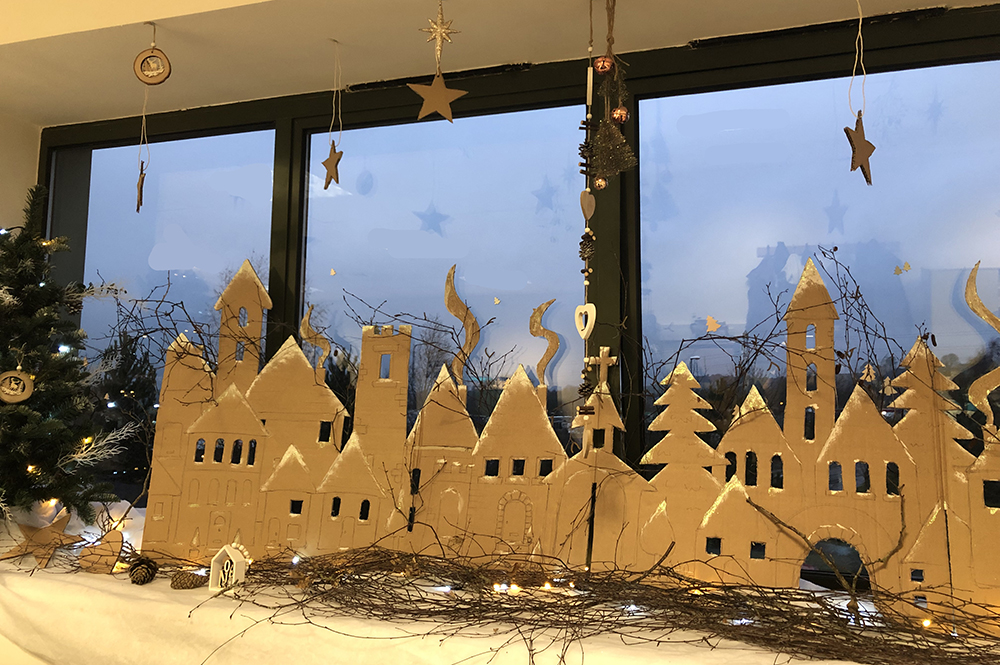 Recycle your cardboard boxes by opening them out flat, drawing on your scene and then cutting it out using a craft knife.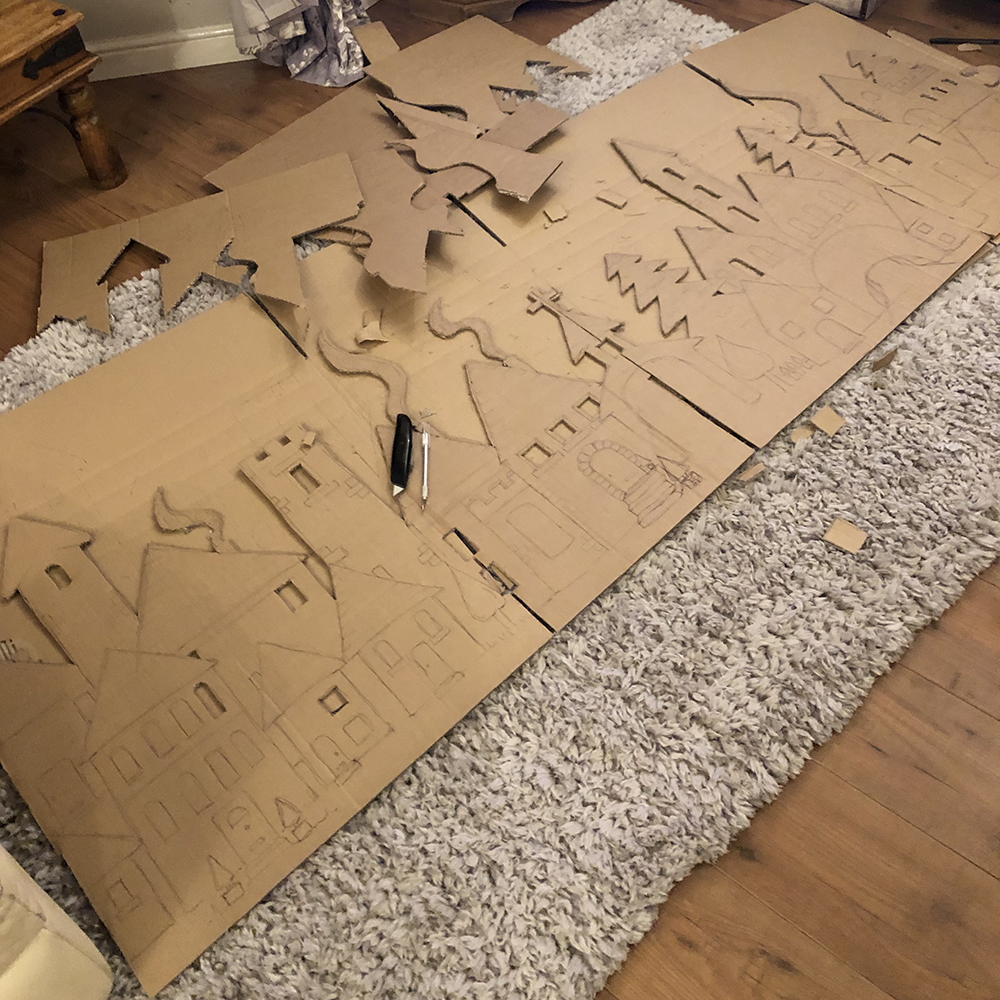 We added fairy lights and natural elements such as twigs and fir cones.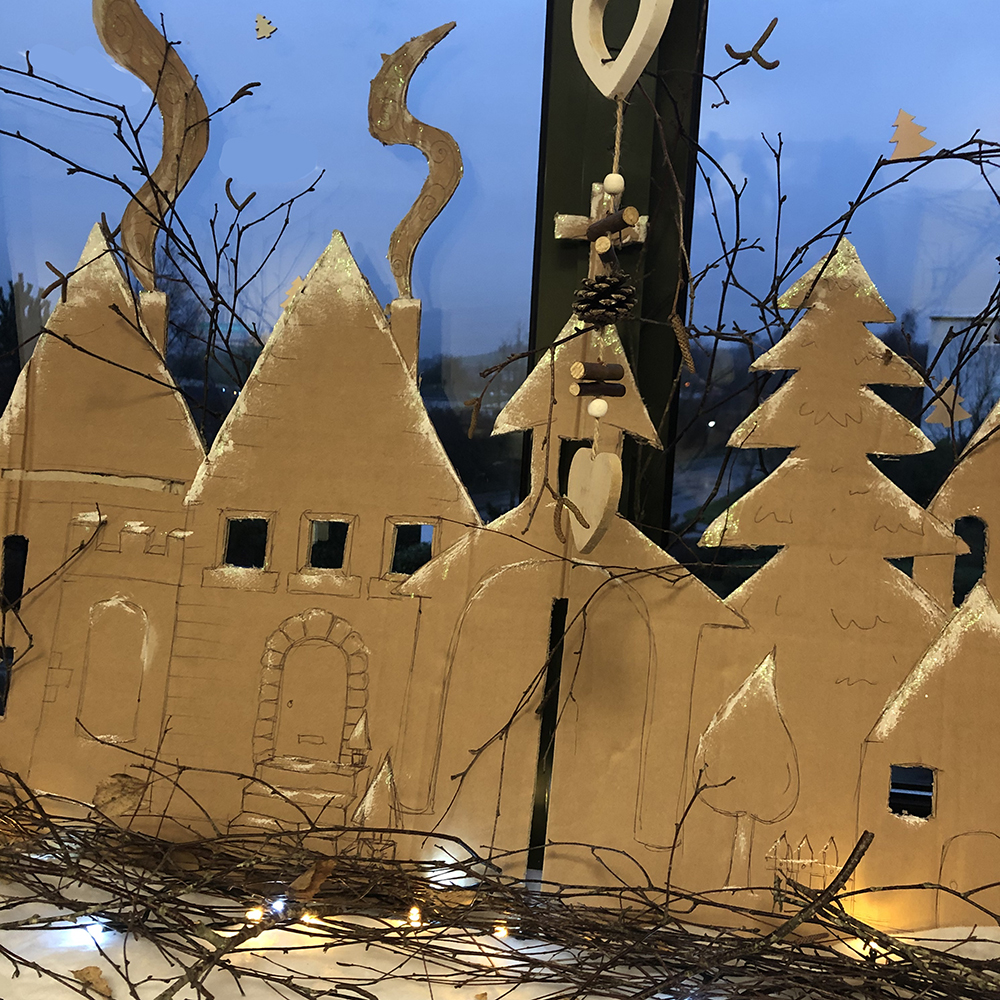 Add a snow covered topping to the tops of the buildings and trees for an extra wintry effect. We also added a bit of sparkle with some biodegradable glitter.