6 memory making activities:
1. Perfume making
Smell is the strongest sense linked to memory. We associate particular smells with certain people and can be instantly transported back if we catch the whiff of a certain perfume, after-shave or soap! As a child, did you ever experiment with old jars and bottles to make a perfume for your Mum? Perhaps you added rose petals to water or, in my case, pond water and grass (sorry Mum!). Giving children the chance to create a perfume for someone special in their life can really excite them and spark their creativity. Encourage the use of natural materials from the garden and really let them delve into the soil and mud to choose their own ingredients. Lavender, lemon and rose petals are a great choice for scent. Allow them to add extras such as potpourri, aromas, mint leaves and food colouring for a truly unique blend! Once happy with the perfume, choose a jar or bottle, think of a suitable name and label it up for the lucky recipient!
With thanks to @hartfordchildcare (Instagram) for the beautiful photos of their perfume making activity.
2. Handprints
At the start of each school year, get your child to make a handprint and write their name and age on it. Year after year, you can see their hands getting bigger and how their writing skills have improved. Encourage them to print in their favourite colours and perhaps ask them to write what they would like to be when they grow up. See how this changes over time. Watch little hands go from purple and wanting to be a pony princess to blue and the desire to be a vet. They could be cut out, stapled at the wrist end and made into a flip-style book; a lovely memento of their growth and change
3. Family Tree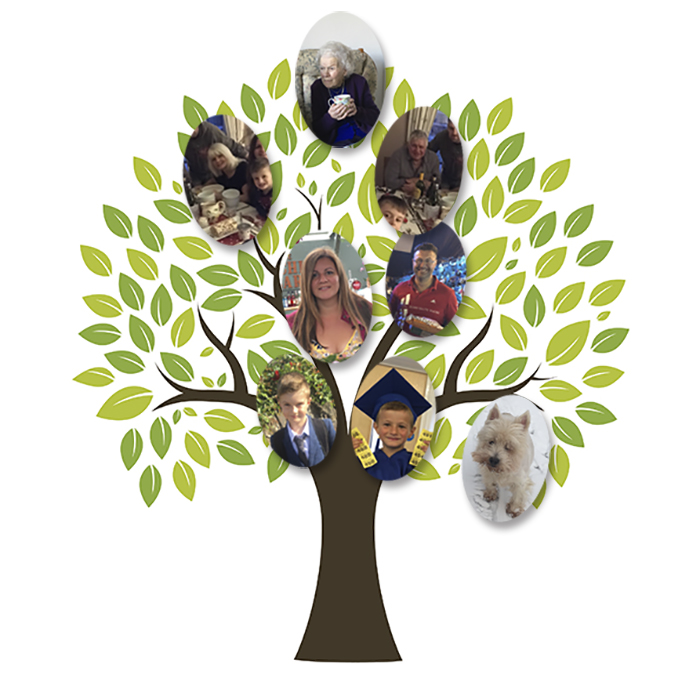 Begin by looking through old photographs to find family members you would like to include. This will provoke lovely conversations and encourage children to be inquisitive about their older relatives. Do they look like a particular family member when they were that age? Create a family tree – you could even add pets! We have attached a handy family tree outline template to cut out and stick photos to, or you could make your own. Try using string or pipe cleaners to link family members together. You could even design a family crest!
4. Summer holiday diary
At the beginning of each summer holiday, ask your child/children to record some of their activities in a diary. Encourage them to practise writing skills as well as adding photos and drawings. Make sure to include a variety of activities, big or small. A trip to the pet shop with an auntie can make as fun a story as a trip to Alton Towers or the beach. If they make a diary each year, they will always have those memories to look back on and remember how they spent the long summer holidays as a child. A definite one to keep in the memory box!
5. Earth-friendly collaborative art
Talk about what 'earth-friendly' might mean, then choose a lovely project to do as a team with friends or family, creating one large piece of collaborative artwork. Use recyclable items like bottle tops, scrap paper and cardboard. This collaborative piece can then be displayed for all to see and be proud of. Read our blog article on collaborative art projects for the new school year for more ideas here. The blog is aimed at schools, but the ideas could easily be adapted for a summer holiday project at home.
6. Memory Jar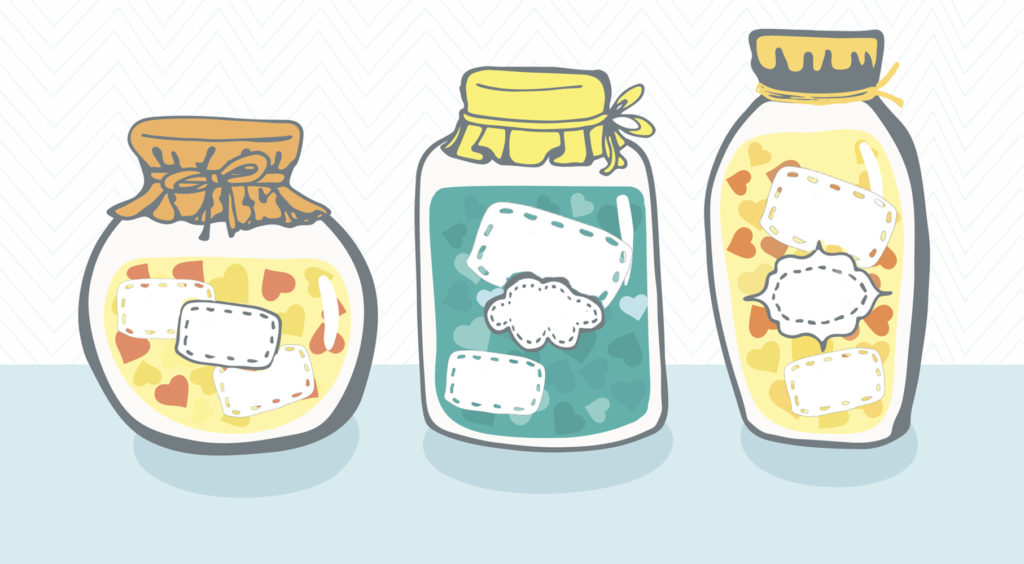 Record children's memories from a particular time and store them in a jar, not to be opened until their 18th Birthday! The jars might include information about their favourite colours, toys, school subjects or what they want to be when they grow up. They could draw and label a picture of their family, friends, a car or perhaps their favourite food. They could write a message to their future self at the age of 18!  Once the jar is filled, seal it in some way and then add a label – "Not to be opened until my 18th Birthday" (or maybe until they leave primary school if they can't wait that long!) This will be so exciting to open in years to come!
Everyone enjoys a walk down memory lane and childhood is an especially poignant and nostalgic time. Making little keepsakes, such as the ones above will bring smiles to last for many years to come.
With thanks to Charlotte Parry for this blog post.