Benefits of outdoor learning
Everyone benefits from learning outdoors, especially children. In addition to the educational value of nature-based programming are the health benefits of getting outdoors. Some of the other benefits include:
Improved mood and happier pupils
Enhanced appreciation for the outdoors through interaction
Improved learning experience for tactile and experiential learners
Improved social skills
Incorporation of physical activity across various subject areas
Opportunity to get out the classroom if the school does not have the budget to go on field trips
Your Outdoor Classroom 
All classes can be taught outside (British weather depending!) so as we move into spring and summer, make sure you take full advantage! We've put together a few ideas that should get you started…
Take Literacy outside by creating your very own outdoor reading corner! This Rainbow Den with its multi-coloured roof is sure to spark excitement and imaginations!
Inspire a new generation of artists by allowing them to draw plants, insects, the sun or whatever they might fancy! Art Easels such as this one will encourage co-operative and collaborative drawing.
Study mini-beast activity through every season! The Crittacabin consists of a single unit with multi-habitats, which allows children to monitor the habits of different insects, hedgehogs and mammals. Locate in a sunny position, preferably close to flowering plants, and observe the wildlife – monitor your results with the Recordable Magnifier.
Potions and Concoctions Creative Centre –  Let imaginations soar, investigations begin and concoctions be mixed, stirred and conjured up at this inspiring centre. We know how important it is for children to play outside. Experimenting with messy materials is also a vital part of that learning experience. Mixing, pouring and stirring ingredients at the Messy Station in this Concoctions Corner is not only great fun but helps the children to make connections and develop their understanding of how things work.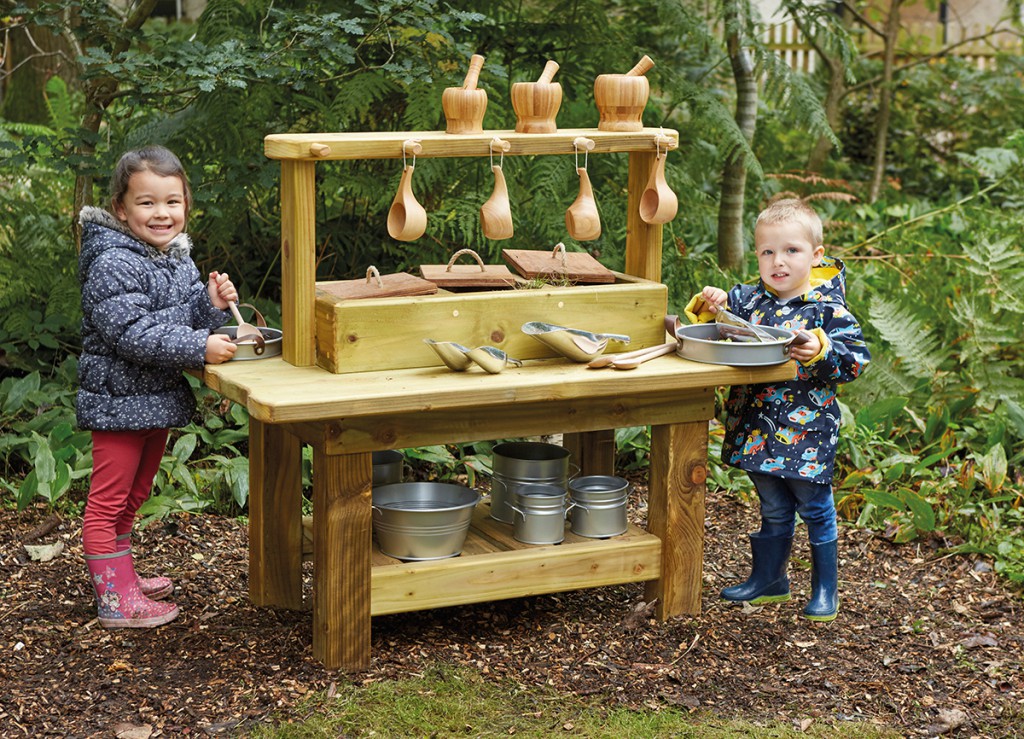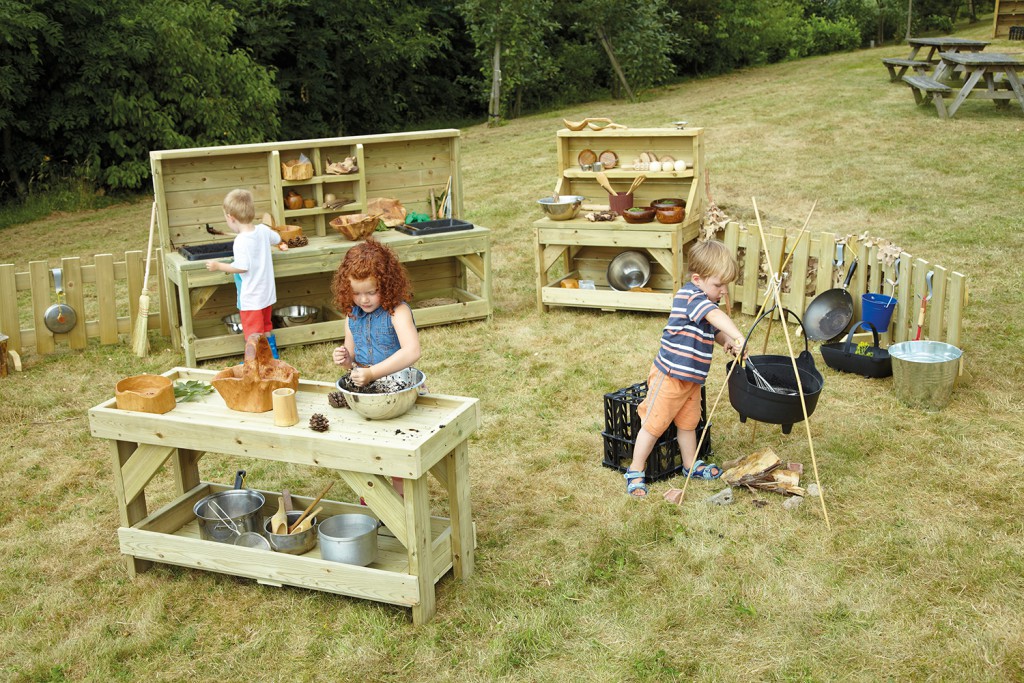 Set up a treasure hunt in your outdoor area! Separate the children into groups of 3 and have them find and answer individual clues. Encourage them to share their findings with the other groups in order to move onto the next step! These communication headsets will enhance their ability to interact with their classmates.
Make the most of your Outdoor Classroom!