Come and explore the new Curriculum with us on stand C20 at the Education Show this year.
We know this is a key time for planning in school, so our stand will be full of inspirational ideas and resources that will help you on your new curriculum journey. We will have areas on the stand for the core curriculum, including Maths, English, Science, Computing and ICT, along with new resources for Humanities, Art, children with Special Educational Needs and so much more!
You can also see how you can take the new curriculum outside the classroom with our wonderful outdoor area.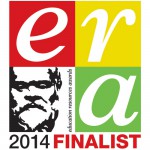 We are very proud to announce that we have been shortlisted for 7 ERA Awards, details of which are listed below:
Wonder Bug: – Early Years Resource or Equipment (including ICT) Category – Specially designed to be tough enough for nurseries and preschools while providing truly memorable learning experiences. Wonder Bug is also water tight, so you can take it anywhere – guide it down slopes, through puddles, mud, snow or paint.
Water Pump Station: Early Years Resource or Equipment (non ICT) Category – A fantastic water trough with its own pump that does not require any  installation. The wooden frame houses a plastic water tray with a tap so it can be easily drained and a lid to keep the tray clean and covered.
Diwali Basket: Primary Resource or Equipment (non ICT) Category – This delightful, plush basket contains an array of resources to celebrate this festival of light.  There's a story retelling the story of Rama and Sita. Bring the story to life with the beautifully made characters of Rama, Sita, Hanuman, Ravana and La Lakshman.
Character Strengths: Innovation Award Category – Character development as well as emotional and mental well-being. Developed by teachers and children, there are 25 strengths to focus on, each one as important as the next. The resources in this range are designed to support you whilst implementing Character Strengths into your class and school.
Babies and Toddlers: Marketing campaign of the Year Category – Working with experts we're able to offer you more resources to support babies and toddlers than any other supplier and they've all been tested to the relevant safety standards!
We are also delighted to be shortlisted for Supplier of the Year (Over £10 million category) and for Education Exporter of the Year Category.
Winners will be announced at the ERA Awards Dinner on Friday 21st March, so keep everything crossed!
There's also going to be a few of our wonderful resources to look out for on the stand…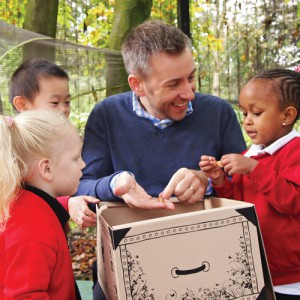 We are  very delighted to announce that Alistair Bryce-Clegg of ABC Does will be our special guest on Friday 21st March.  Why not drop by and meet him on stand C20 and say hello! Alistair loves to discuss how to ignite minds and achieve high level engagement.
Alistair has a real flair for creating engaging and exciting learning opportunities and is an early year's trainer, consultant and creator of the brilliant Box of Fairies, the fantastic Box of Bones and the latest resource in the series, the wonderful Box of Exploration.
Don't attend the Education Show this year without stopping and saying hello, you will be greeted with warm smiling faces, exciting and innovative resources and will leave full of ideas for your classroom, you could even grab yourself a free goodie bag!
Click here for further details on this wonderful event and how to register your place for the show
see you there…