Celebrating Character Strengths has been successfully introduced into 15 primary schools across the UK, and is also used in Australian schools. It's being embraced by business professionals and child care settings alike making this a true 'cradle to grave' development tool. Plans are also under way to introduce Celebrating Strengths into Denmark and the programme is currently being researched for the use of strengths-based approaches in UK secondary schools.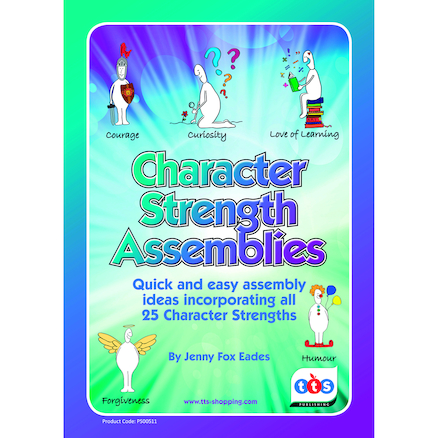 Celebrating Strengths: a tried and tested approach to building character and enjoying learning and teaching.
A Word from Jenny…
I recently visited a school in Scunthorpe, North Lincolnshire to run the Spiral of Light program, a quiet, beautiful and reflective stress reducing activity for staff and children within the school to take part in and enjoy. The activity shines a light on the strengths of hope, spirituality and patience – but all this will be covered in future blogs!
In this week's blog, I would like to discuss 'Celebrating Strengths' the character strengths project that I helped to develop nearly 10 years ago with the help of many UK teachers and pupils.
Last week, I visited the very first school that worked with me to develop Celebrating Strengths all those years ago. They may have changed the school name, the school buildings and even the Head Teacher…but with all these changes, the school still uses Celebrating Strengths on a day to day basis so I asked the teachers why, they said…:
'it builds community'
'it develops the children's language and interpersonal skills'
'it helps create a common culture throughout the school'
'the strengths are key to learning and to building relationships'
You can view the beautiful resources that have been developed by TTS and are now helping schools celebrate strengths in every lesson and throughout the school by clicking here. 

'I hope you will join me in celebrating strengths at your school'
With thanks to Jenny Fox Eades, developer of 'Celebrating Strengths' – a whole school approach for promoting mindfulness, well-being and creativity in both staff and students. Jenny is also the author of Celebrating Strengths, Classroom Tales and Strengths Gym – a PSHE programme for secondary schools based on the VIA strengths.
Click here to read the second of Jenny's guest blogs – Celebrating Strengths: building character and enjoying learning.