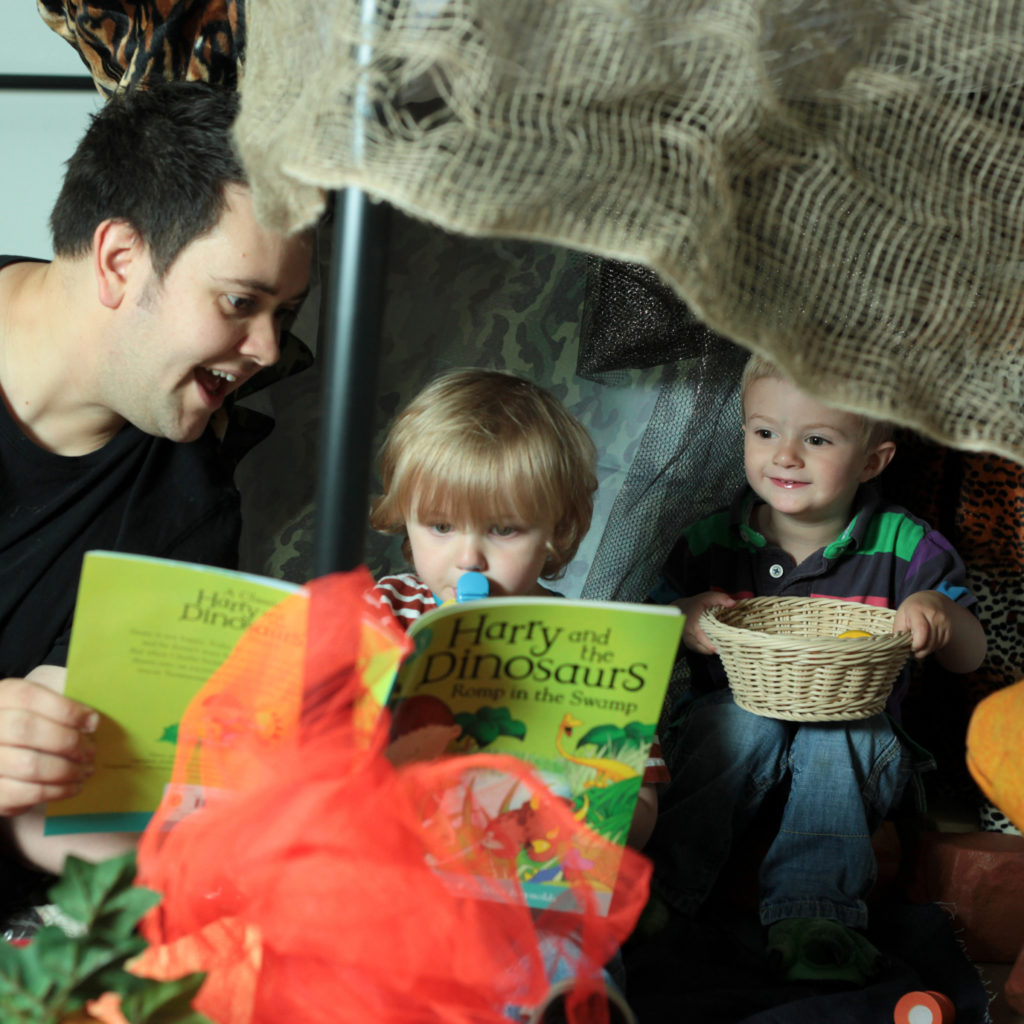 An adventure in the Land of the Dinosaurs!
Previously, we made a Dinosaur Den and invited Stellios the Stegosaurus for lunch. We know that many of you base your theme around a book, and so we decided on the marvelous 'Harry and the Dinosaurs Romp Around the Swamp'.
For those that haven't read it, the story follows Harry as he learns about sharing and playing with others. At the conclusion, Harry and his new friend build a swamp for their dinosaurs.
We started with a few resources we had around – an Active World tray, a Dinosaur Mat, some TTS role play rocks and some bits of greenery and stones we found around our garden. We also had some fabric, and of course the boys had their dinosaurs.
Ollie found an egg! We added an egg shaker to see what the boys thought to it… Ollie couldn't wait for it to hatch and wanted to take it home with him – insisting on saying goodbye to it and hiding it in the undergrowth, near the mopani wood.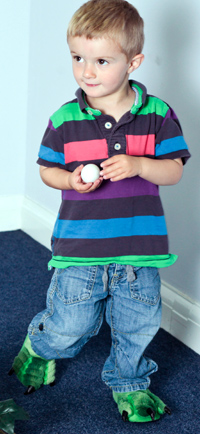 So, with a few sticks and leaves and a bit of imagination, can you make a dinosaur swamp? Absolutely!
We hope you have found this short series informative – we'd love to hear what you think. Any thoughts on topics you'd like to explore with us would be warmly received!
Click below to find out how to create a dinosaur world learning location?