As one of the proud sponsors of 'Her Majesty The Queen: The Official Platinum Jubilee Pageant Commemorative Album', we're proud and delighted to be involved in marking her 70 wonderful years on the throne. The Queen is the longest reigning monarch in British history and, as a truly British company, we're thrilled to sponsor the commemorative album. Hosting over 250 photographs, the album will detail her long and inspiring life.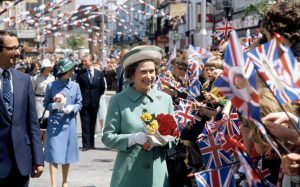 Who are we?
TTS are a leading supplier to the educational sector in the UK and overseas. We are passionate about providing teaching resources and products to enhance children's learning across the globe. In 2021, TTS received The Queen's Award for Enterprise: International Trade in 2012. This is the highest official UK award for British businesses and organisations who excel in international trade, innovation and sustainable development.
Queen Elizabeth ll
When the Queen was born in 1926, she wasn't destined to ascend to the throne. This only became a reality when her uncle, Edward VIII, abdicated in 1936 and her father became George VI. After he died in 1952, she was crowned in Westminster Abbey and has since become the longest reigning monarch in British history. Her Platinum Jubilee is being celebrated this year with a host of events that will culminate in a four-day bank holiday weekend between the 2nd and 5th of June. It is on this weekend that the commemorative album will officially launch.
In line with the Jubilee and as an accolade to her inspiring life, we share insight into her history and achievements.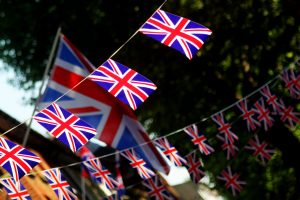 Here is a brief history of The Queen's life:
Her early life
The Queen was born in London as the first child of the Duke and Duchess of York and was joined by her sister Princess Margaret in 1930. She was educated at home by governesses who taught her French (which has proved very useful when she is speaking to heads of state from French-speaking countries). She also studied art and music and, once her father succeeded to the throne, she started to study constitutional history and law in preparation for her future role. At eleven she became a Girl Guide and later a Sea Ranger.
The War Years
During the second world war both the Princesses moved to Windsor Castle for safety. Whilst there, Princess Elizabeth was photographed tending her allotments as part of the government's "Dig for Victory" campaign. At 18, she joined the Women's Auxiliary Territorial Service (ATS) and trained as a mechanic, taking a driving and vehicle maintenance course at Aldershot. Even in her 90s she is often pictured behind the wheel and has been known to diagnose and repair faulty engines. She is now the last surviving Head of State from the second world war.
Marriage and Motherhood
Princess Elizabeth married Prince Philip of Greece in 1947. At the time he was a serving naval officer. He was posted to Malta in 1949 where they enjoyed two relatively carefree years before having to return to the UK to support the King as his health began to fail.
They had four children and The Queen now has eight grandchildren and 12 great-grandchildren.
The Queen's 70 year reign
During her unprecedented 70-year reign, The Queen has been an exemplary Head of State and has become a much loved and respected figure across the globe. She has been a steadfast presence through both good times and bad.
She is hugely supportive of The Commonwealth and the armed forces and is the patron of over 600 charities and organisations, many of which she inherited from her father. These include a wide range of issues from opportunities for young people to the protection and preservation of the environment and wildlife – plus professional bodies and public service organisations. Her patronage helps to recognise their achievements and the contributions they make to public life in the UK and across The Commonwealth.
Her Majesty is the most travelled monarch of all time visiting over 117 countries during her reign. Her final overseas visit was made in 2015 when she and Prince Philip visited Malta for a three-day trip. She has often described the island as "her other home".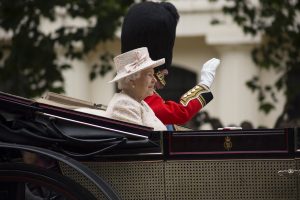 Her interests
Her Majesty is well known for her love of horses and dogs, especially Corgis. She is an owner and breeder of thoroughbreds and regularly attends race meetings to watch her horses run. Until recently, she was still an enthusiastic rider and frequently attends equestrian events. She was given her first corgi Susan on her eighteenth birthday and has owned and bred numerous successive dogs ever since.
She is also interested in Scottish country dancing and often gives dances known as Gillies' Balls during her stays at Balmoral Castle.
From all what Her Majesty has achieved and been an advocate of, the Platinum Jubilee is a cause for celebration across the country, the Commonwealth and the world.