Five-step instructions:
Step 1
Draw out the design for your block, remembering that the image will be in reverse, so keep it simple.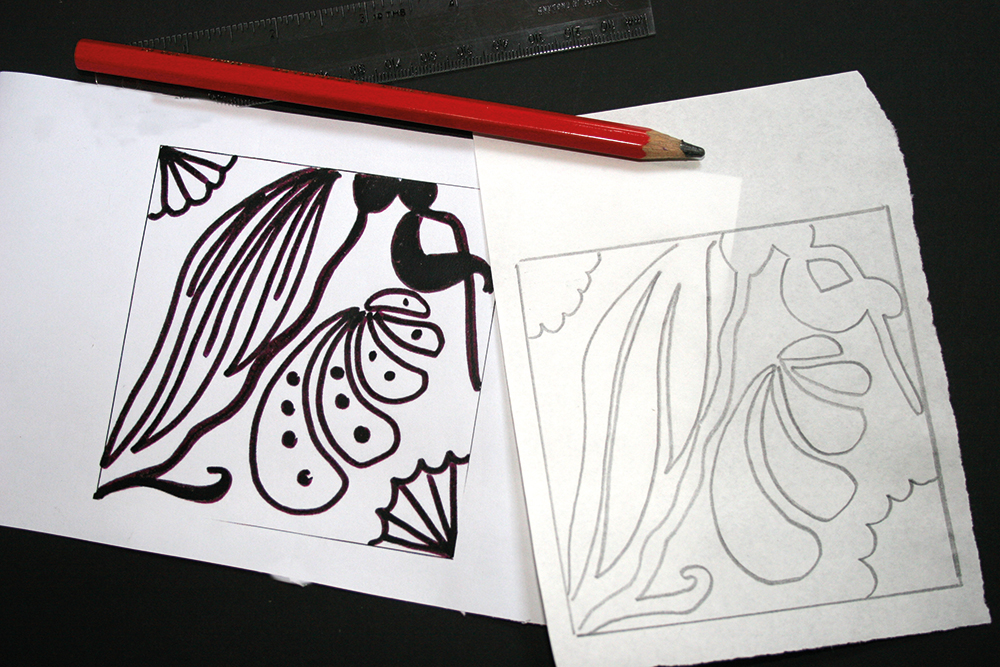 Step 2
Next draw your design onto the neoprene foam and cut out your shapes (you could trace the design onto the foam if necessary).  No glue is needed as this is self adhesive – so stick down your design, when you are happy with the arrangement, onto a piece of grey board card (this gives it strength and acts a block).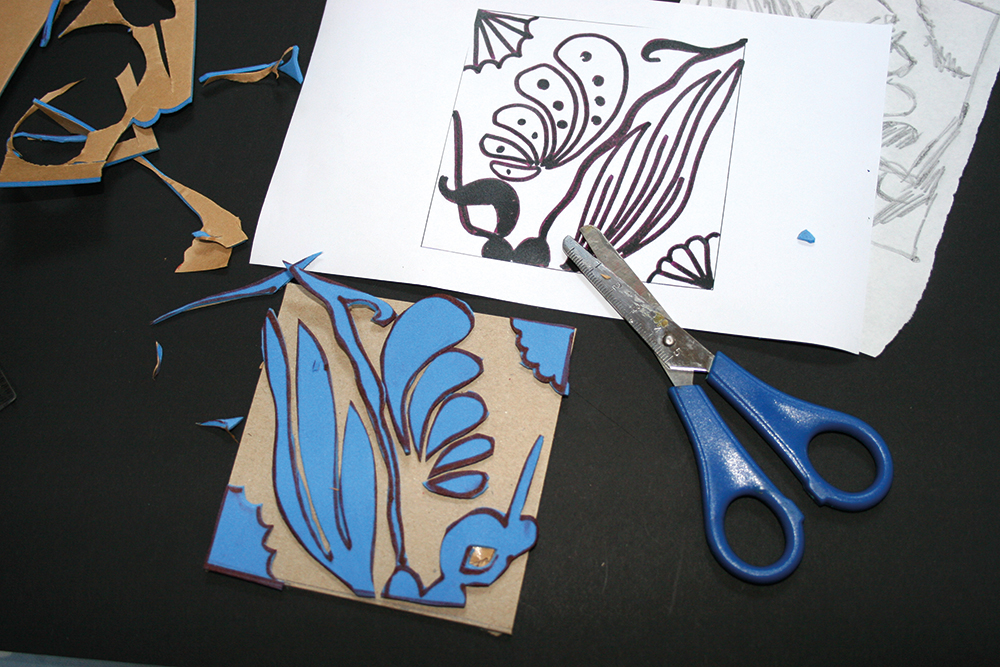 Step 3
Using a printing tray, roll out a small amount of water based printing ink and roll this onto your foam design.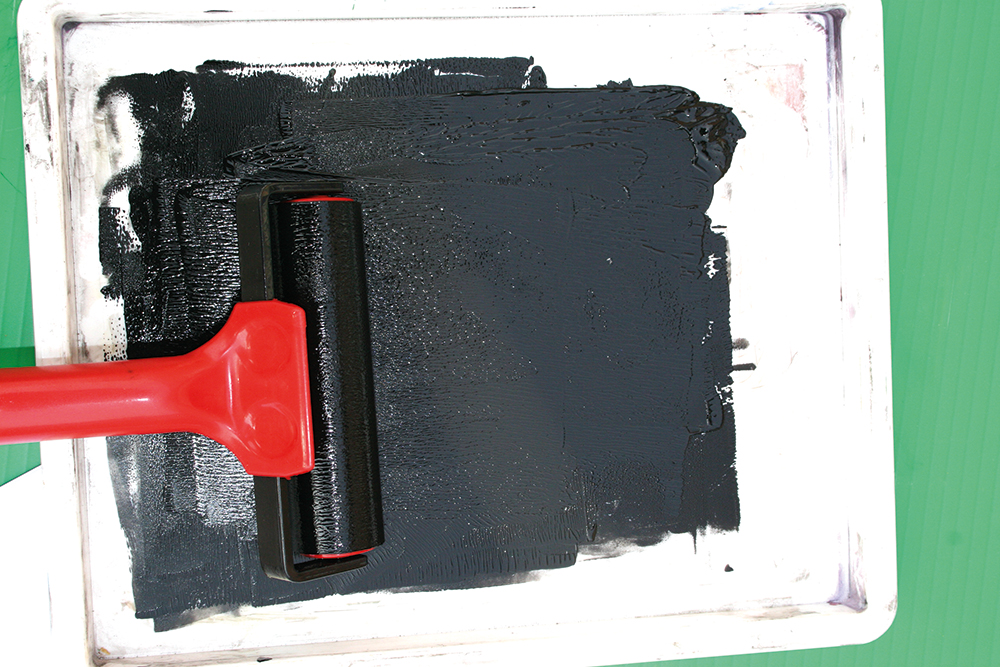 Step 4
Press this design down onto paper – use a clean roller to roll over the design and add more pressure.  Younger children could stamp onto it.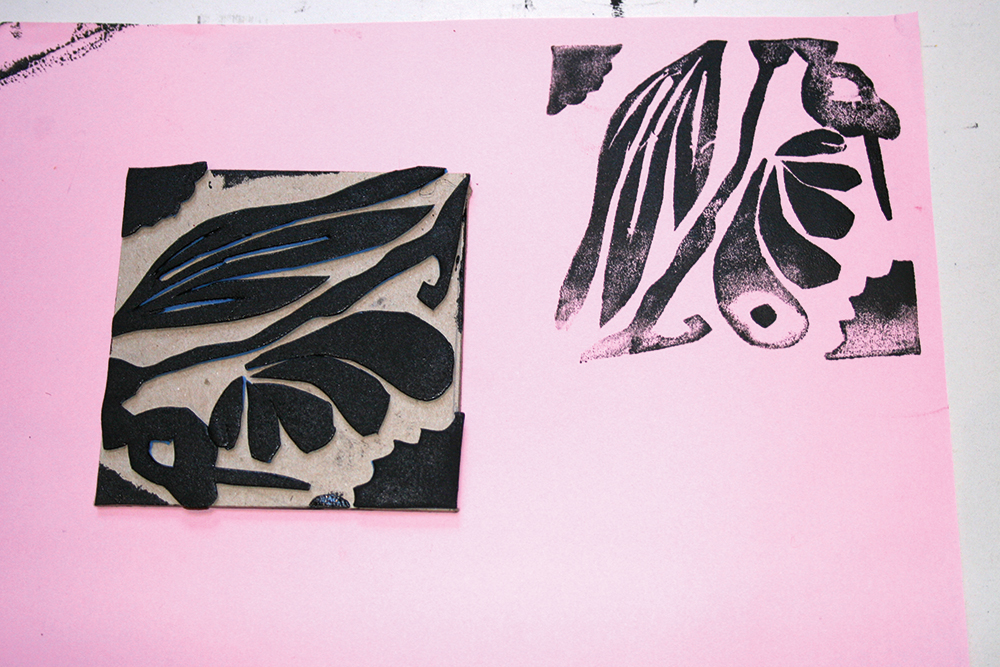 Step 5
Continue creating a repeat pattern or an interesting design – try printing this design on a range of different papers.
This five-step workshop was written by Michelle Kitto, Teacher and Primary Art Consultant.