All you'll need are some corks (befriend a local publican to save their stash if you don't drink – or if you fear for your liver), some art essentials (like paint and glue), some friends (to help you craft or drink the wine – or both!) and your own creative juices. Have fun, and please remember to share your creations with us!
To make these characters you will need:
Corks (we recommend prosecco/champagne corks as they are shaped better)
Strong glue or low-melt glue gun
Felt in various colours
A little creativity!
Nativity scene
A great class project for a Christmas nativity scene. We think Jesus is just the cutest! We used a small wooden bead wrapped in white felt and went to town with the 3 wise men, using beautiful coloured felt and giving each of them a beard and a crown.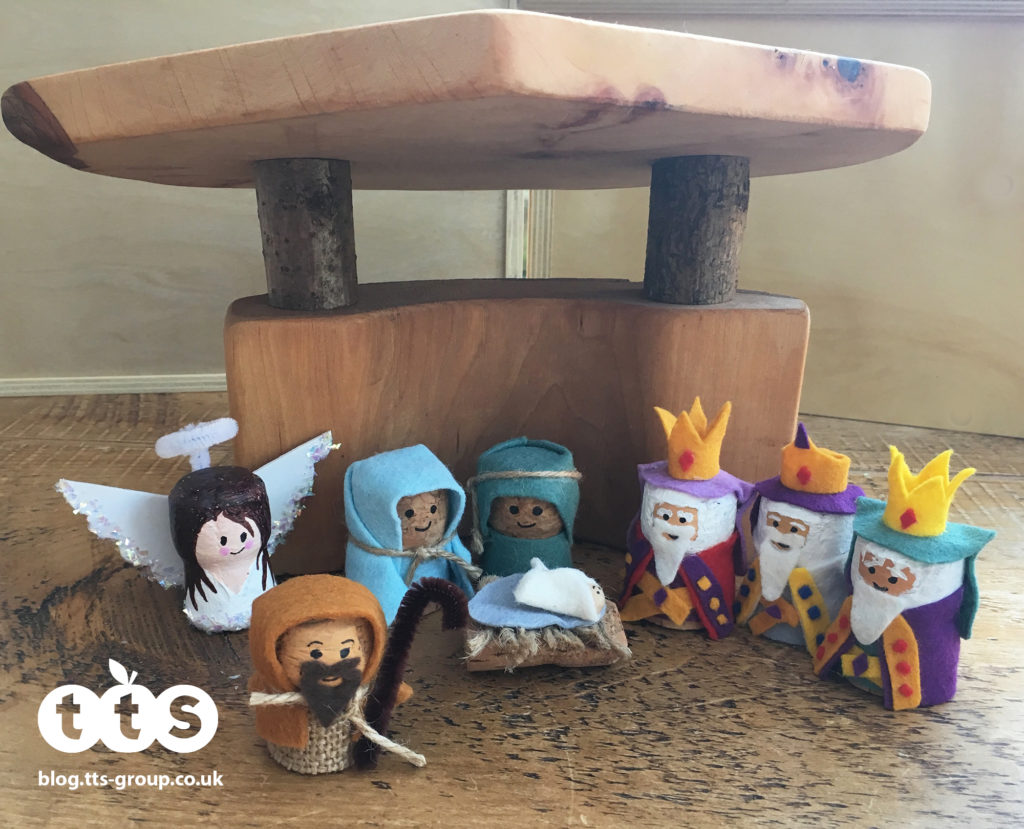 Christmas characters
These cork snowmen are a lovely Christmas craft idea for the whole class. You might also make a Rudolf the Red-Nosed Reindeer and possibly add a cork Santa with all the trimmings! By screwing a small metal loop to the head and adding some ribbon, these Christmas characters will also make unique tree-hanging decorations!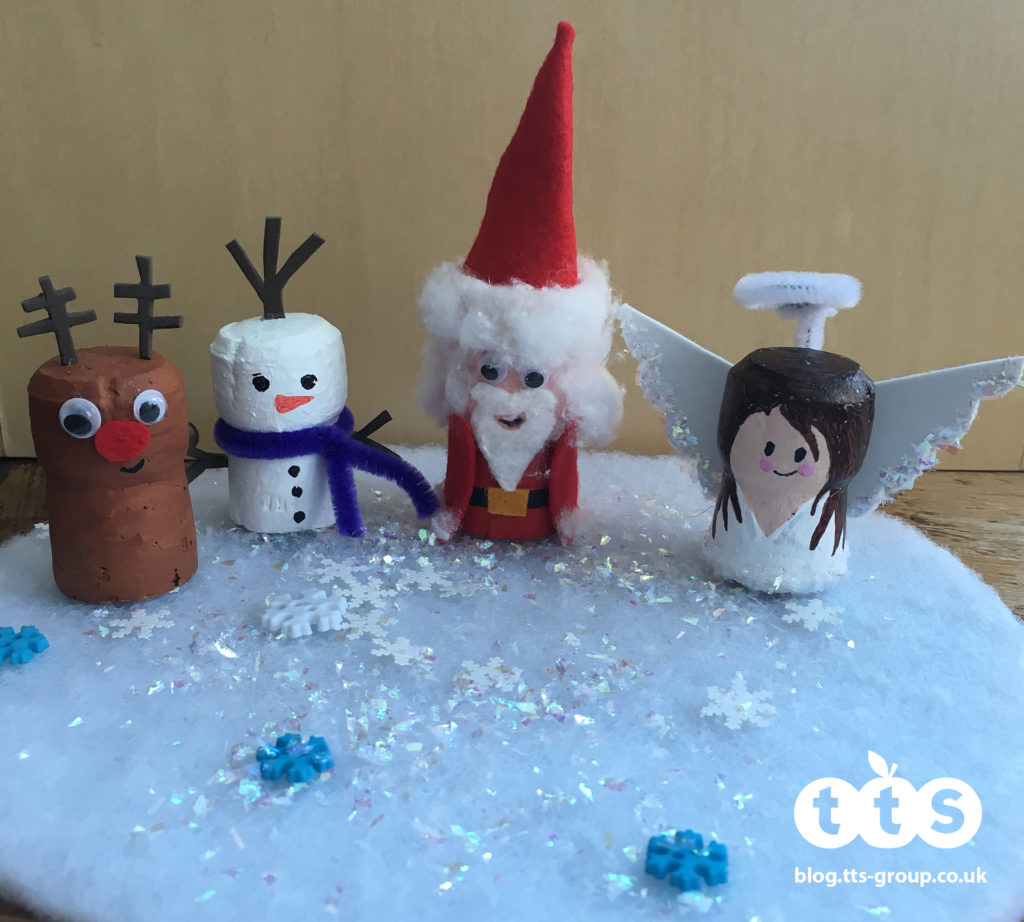 Read how to make a Christmas display scene – in the form of a winter Narnia theme here.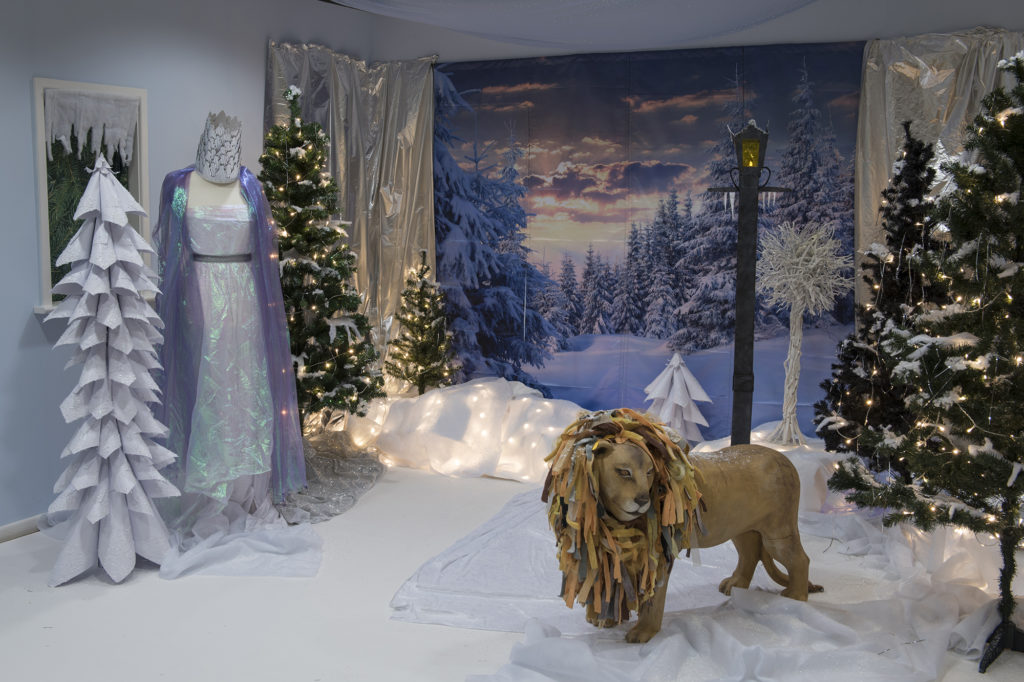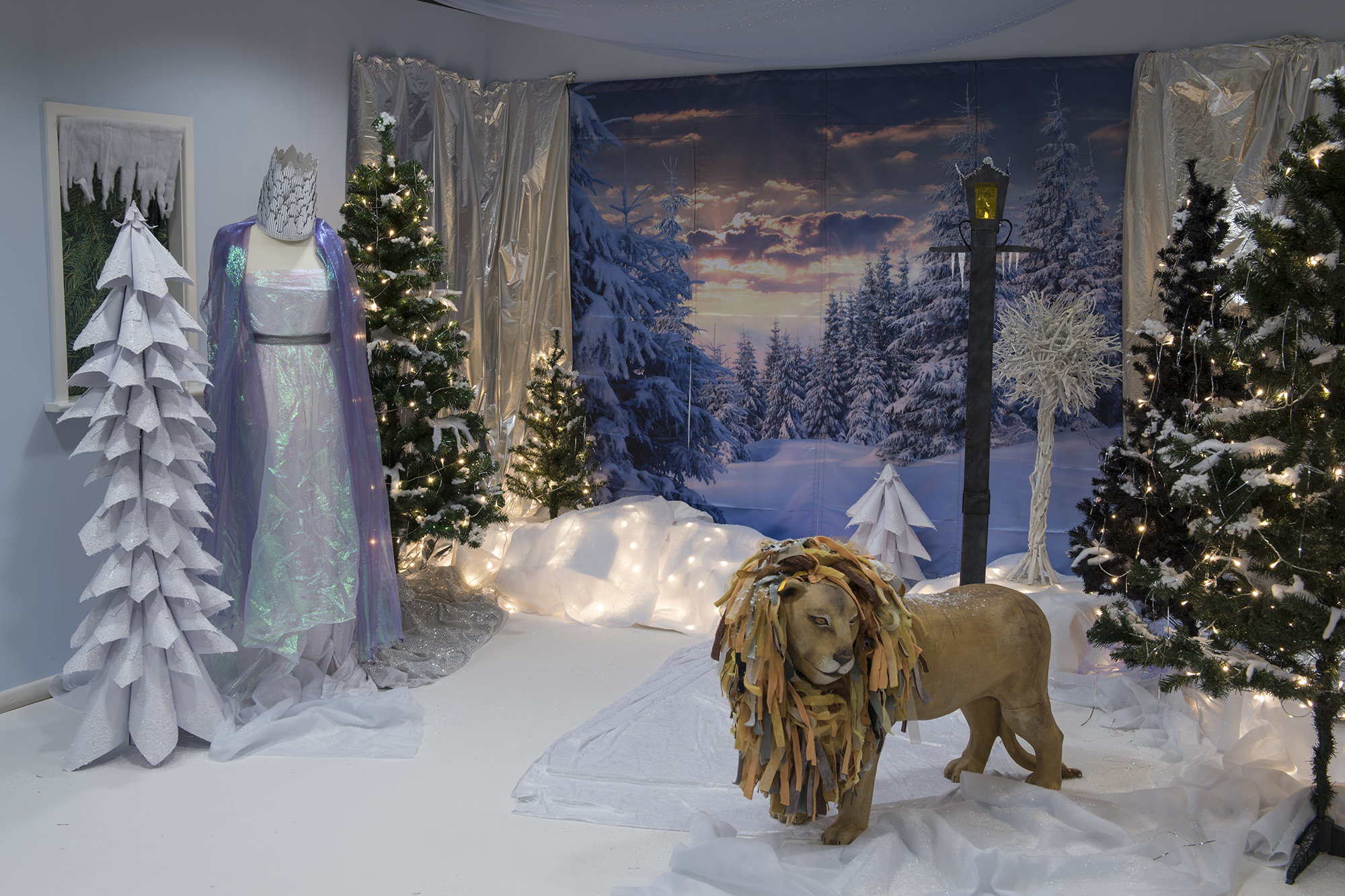 Winter small world in a jar or bauble
These wintry small worlds in a jar are so cute and easy to make. Follow the simple instructions here. They make great festive crafts for taking home as parent/guardian gifts and the baubles are lovely as tree decorations.