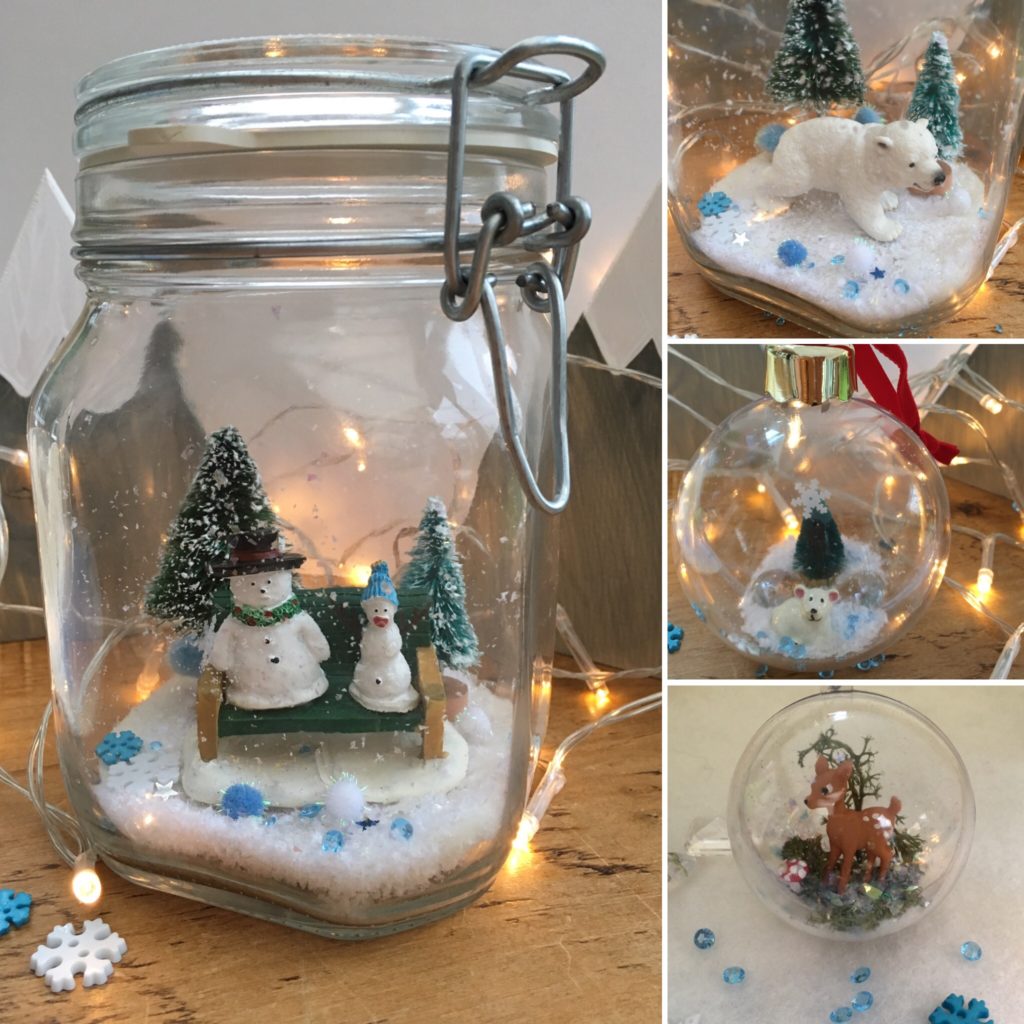 You will need:
Empty jam jars – ask the children to bring one in each
Winter animals such as polar bears, penguins, arctic fox or reindeer. You can find some lovely resin miniatures on ebay quite cheaply. See

r

esin

polar bears here, penguins  here and

reindeer

here.


Alternatively, why not make a snowman from, fimo, card or pom-poms or a penguin using black and white card and an orange beak?

Miniature trees – these can be bought on ebay or made with card or foam.

Magic snow or fine craft snow
For the jam jar:
Step 1. Ensure your jar is clean and dry.
Step 2. Line the base of the jar with white felt.
Step 3. Pour in a little snow and iridescent shred.
Step 4. Add your scene pieces – here we have used a Schleich polar bear with miniature trees in one, and snow men (from ebay) with miniature trees in the other. Any decorations that don't stand up well by themselves will need gluing in place – preferably with a low melt glue gun.
Step 5. Decorate with snowflake sequins and glitter.
Step 6. For a nice extra touch, add a circle of white felt or hessian fabric to the lid of the jar. Cut the circle 2cm wider than the jar lid so that it over hangs slightly, then tie with ribbon.
For the baubles:
Step 1. The baubles come in two pieces. Glue your miniature items to the base of the bauble (a low melt glue gun works best). We found that gluing one item (such as a tree) to one side of the bauble and a second item (such as a polar bear or reindeer) to the base of the other side of the bauble works best.
Step 2. Add a small amount of snow, glitter and iridescent shred to the bottom of each side. We glued moss and a tiny 'fimo' mushroom in the reindeer version .
Step 3. Fasten the two sides together carefully so that none of the snow and glitter escapes!
Step 4. Add ribbon to hang.
You can fill the clear baubles with anything you like – photos of children are a nice idea! Below we added a small piece of Christmas tinsel and glitter and decorated the outside with glass paints.
Why not try creating your small world winter scene in one of our snow globes (shown below) or even a small fish bowl?
There is something truly magical about these large, detailed jars. You could use them to mix all sorts of concoctions and potions. Use the containers for natural materials. Use as a provocation for storing interesting items. Ideal in messy play activities or for maths counters.
Why not make them into a small world scene such as a polar landscape to really inspire awe and wonder.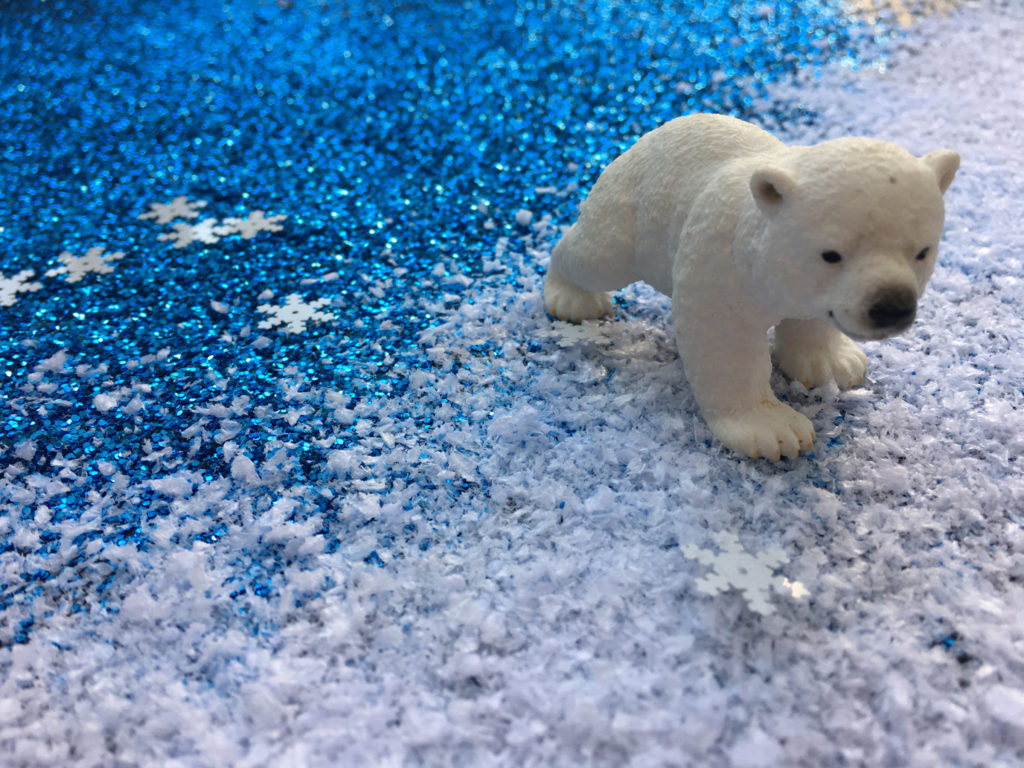 Have you seen our other Christmas Craft blog posts – we have gathered them all together in only post for ease – take a look.