This year, the Royal British Legion is asking the nation to 'Rethink Remembrance' by recognising the sacrifices made not just by the Armed Forces of the past, but also those of a new generation of veterans and Service personnel that need our support. Use this activity as an opportunity to discuss this special day and explain why it's important to support the poppy appeal and wear a poppy with pride.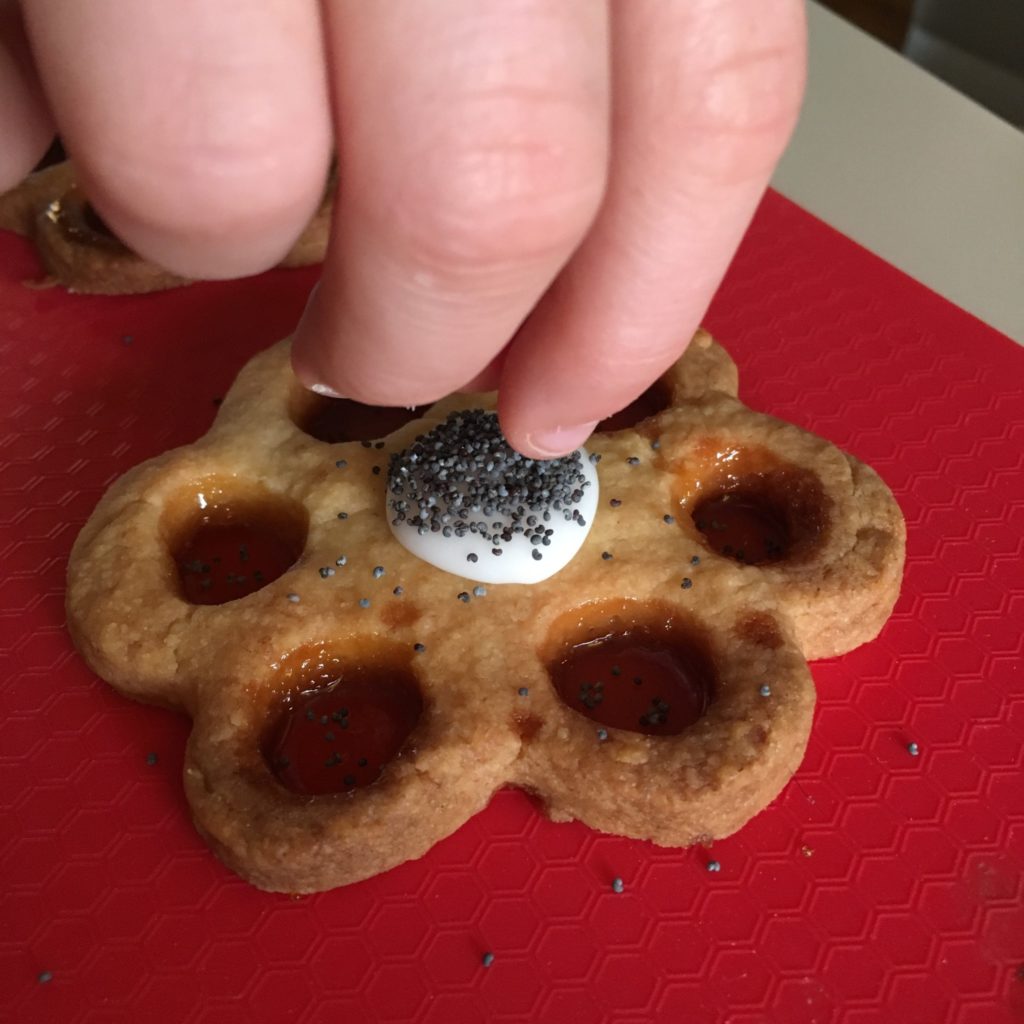 To make 8-10 cookies you will need:
8-10 pink, red and orange hard boiled sweets

115g softened butter

55g caster sugar

180g plain flour, plus extra for dusting

200g icing sugar

1 tbsp milk

2 tbsp poppy seeds
 Instructions:
Watch the short video above for a run through of how the cookies are made.
Heat the oven to 180 degrees and line 2 trays with baking parchment.

Pop the sweets in a bag and bash them a few times with a rolling pin, so that they are about the size of a penny. If you smash the pieces too small, then they tend to burn in the oven and colours don't look as vibrant.

Cream together the butter and caster sugar until light and fluffy.

 

Sift in the plain flour and mix well.

And now for the sticky bit…add the milk and mix with your hands to make a dough.

Roll out onto a floured surface until the dough is around 5-7mm thick.

We used a play dough flower cutter to make the main shape, and then an icing nozzle to carefully punch out the 'petals'. Be careful not to get too close to the edge of the dough.

Transfer the poppies to the baking tray and add the sweets into the petal gaps.

Bake for 15 minutes until just golden brown.

Once cooked, the sweets will be runny boiling sugar and are VERY HOT, don't remove them from the parchment paper until they are completely cool and set

.

Once they are cool, decorate the centre with icing sugar and poppy seeds!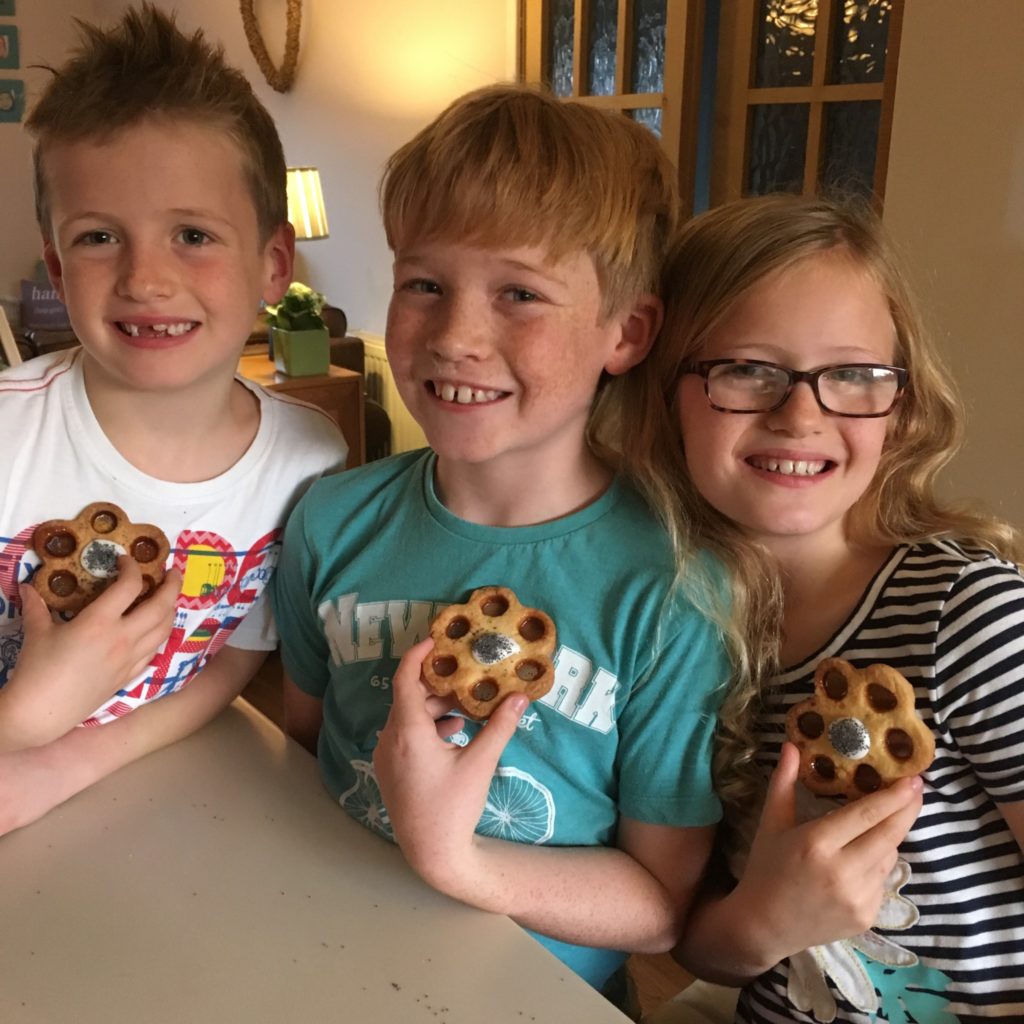 Top Tip…Why not add another smaller hole on one side of the cookie, so you can hang them in front of the light to see the wonderful 'stained glass' effect.  You could even organise a bake sale, and support the Poppy Appeal with the money that you make!
With Thanks to Hannah and her family for this tasty remembrance cookie blog post.