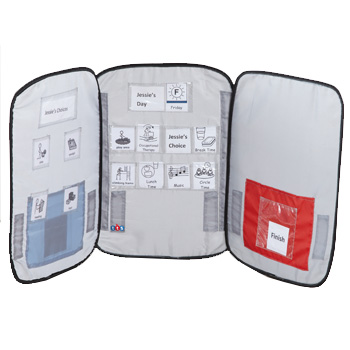 The portable work station helps prevent distraction and allows the child to learn at his or her own pace, while remaining part of the class.
The unit is easily collapsible, so the child can take it from lesson to lesson, or home with them, and includes lots of different pockets for structuring the child's work and personalising it too.
The TTS team spend a lot of time with teachers, so we know how hard you work. To celebrate 30 years of delivering innovative resources to every classroom in the country we want to send you a thank you for all you do to make learning magical for the children in your school.Thank you for your continued support.