Last month, we had a visit from Nicola and Alex from ACCT – Asperger's Children and Carers Together. Based in Sheffield and solely reliant on donations to support their work, ACCT are a parent led support group for children and families affected by Asperger's Syndrome and High Functioning Autism which host weekly drop-in sessions at the St Mary's Pavilion in Sheffield with monthly meetings for parents and carers too. We were pleased to have supported ACCT with iPads, other specialist resources and a donation of  £400 that we raised from our recent Christmas raffle.
Our ongoing contributions will support the work that Nicola and her team do, especially in trying to arrange external trips for exciting days out.  We will be continuing our support for the rest of the year.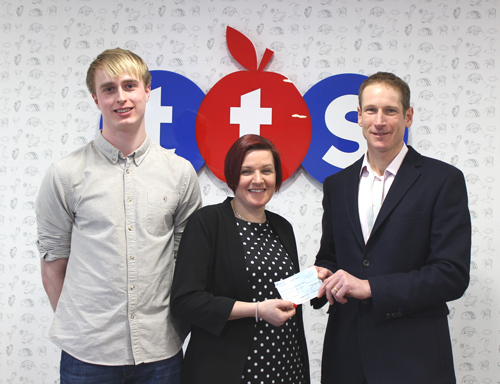 Nicola and Alex of ACCT receive a donation of £400 raised from our Christmas raffle from David Hook, one of our directors.