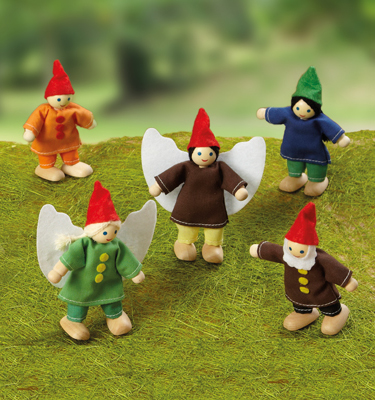 I'd like to blow a miniature trumpet in celebration of the Woodland Friends set created by TTS and after the fanfare share a little of our story that developed at Eastfield Academy surrounding this resource.This particular cohort of children have an interest in 'journeys' especially if they involve paths to follow and clues to find. Staff followed this interest and created a path using glitter around our setting which children followed excitedly, talking about what they might find!
Until we reached a magical fairy home…
Inside the home was a teeny tiny envelope, we all gathered on the carpet to find out what the letter said. It was from real fairies and pixies! They asked if they could come and play with us in Nursery, of course we wrote back straight away saying they could. We then began planning what we would need to prepare to welcome the fairies. Through our discussion the children decided that we should have a tea-party in the woods, make potions, create little houses, paint fairy pictures and do sparkly writing. The adults then supported the children to create a woodland tea-party.
We got out all of the Christmas trees we could get hold of and the children decorated them with artificial flowers. We hung fairy lights, bunting and shiny material to create a special enclosed space for magical picnics. Inspiration from the book 'Blossom Buddies' was used as a provocation to create and explore.
We developed our motor skills through using fairy paint brushes made from conifer leaves and sticks to mark make in glitter.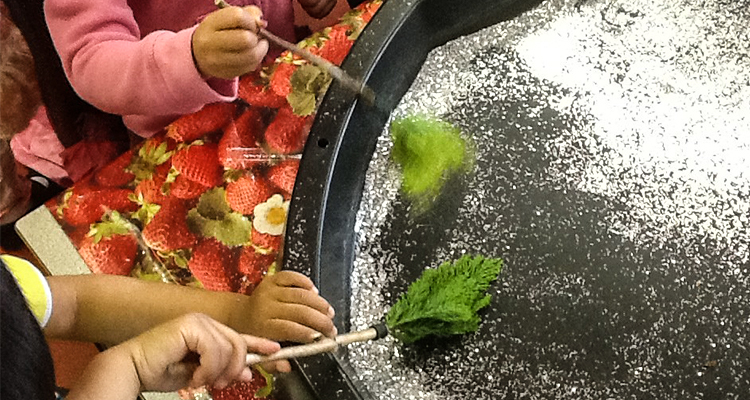 The children also said that we would need a fairy garden for our visitors to stay in whilst they were with us so we set about creating a miniature garden in one of our Active World Trays.
We used the leftover turf to create a 'cutting garden' too! Groups of children were deeply engaged with practicing their fine-motor cutting skills to trim the grass.
At last we were ready and the woodland folk arrived and lots of imaginative play ensued. We made our own fairies which played with the woodland folk too! They also enjoyed flying around our butterfly garden. Children built miniature houses using the Woodland Village set and other natural items found outside as well as block play inside.
The children began writing invitations for a real tea-party and we all went on an adventure to the woods for the day.
Of course the woodland folk came too…
The Woodland Friends ignited both the children's and staff's imagination and created so many opportunities for the children to develop their learning through communicating their imagined stories, developing gross motor skills, inspiring mark-making, letter writing, increasing their fine motor capabilities through building and creating their own fairies and perhaps most importantly igniting excitement, wonder and of course MAGIC into all of our lives.
With thanks to Claire and the children and staff at Eastfield Academy Nursery, Northampton.