Each day was bursting with ideas to help you enhance your provision for 2 year olds and deliver quality learning opportunities. TTS hosted these events which were a real treat for all who attended including:
World class speakers
An exclusive TTS goodie bag
Lots of cake
A £50 voucher to spend with TTS
ALL THIS FOR £130 PER DELEGATE!
Our guest speakers included Helen Moylett, Alice Sharp, June O'Sullivan OBE and Di Chilvers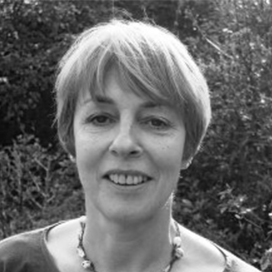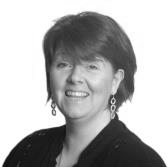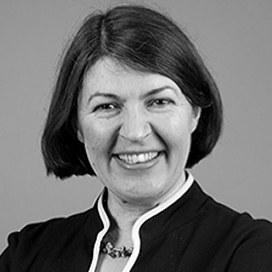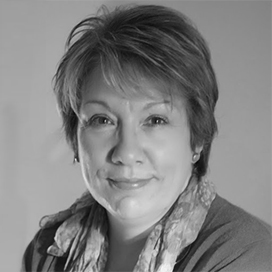 Meet our Guest Speakers.
Helen Moylett is an independent early years consultant and writer and is currently President of Early Education and a Visiting Fellow of Oxford Brookes University.  She has been head teacher of an early years centre as well as working in schools and being a senior lecturer at Manchester Metropolitan University. While working for the National Strategies she was centrally involved in developing the Early Years Foundation Stage and was the national lead for the Every Child a Talker programme. She co-authored  'Development Matters' with Nancy Stewart and has written and edited  several  early years books . Her latest book is Characteristics of Effective Early Learning: Helping young children become learners for life (Open University Press 2014).
Alice Sharp is an early year's specialist. She is privileged to travel, sharing practice ideas with early year's centres, universities and local government. She currently works with many education authorities and departments across Britain addressing the imminent changes towards experiential learning throughout nursery and primary schools. She is the author of three books and four DVD's and is invited to various parts of the Globe to share her ideas and practice. Alice is the MD of Experiential Play a training company who specialise in working with staff, parents and local authorities concerned with the provision of play and stimulation for children aged birth to eight years.
June O'Sullivan OBE is an inspiring speaker, author and regular commentator on Early Years, Social Business and Child Poverty, June has been instrumental in achieving a major strategic and cultural shift for the award winning London Early Years Foundation. As CEO of the UK's leading childcare charity and social enterprise since 2006, June continues to break new ground in the development of LEYF's scalable social business model. She remains a tireless campaigner, looking for new ways to influence policy and make society a better place for all children and families. She continues to advise the Government in order to better implement their vision for Early Years. – June will be holding her session on 1st October only.
Di Chilvers has 35 years' experience in education and is influenced by the early years philosophy of Reggio Emilia, the Danish kindergartens, particularly Forest Schools and the Te Whariki Early Years Curriculum in New Zealand. She is a Regional Adviser for the National Strategies Early Years Foundation Stage for three years, supporting local authorities implementing the EYFS to ensure high quality provision and practice across all sectors and from birth to five. Previously she was a Senior Lecturer in Early Childhood at Sheffield Hallam University. Her career began in Nottingham where she developed a particular interest in play, children's thinking and talk and child-led learning. Di will be holding her session on 2nd October only.
We hosted our first Time for 2s Conference in Manchester on the 30th April 2014. The day was a great success here's some of the feedback and images from the event:
"You promised sparkle and you didn't fail to deliver!"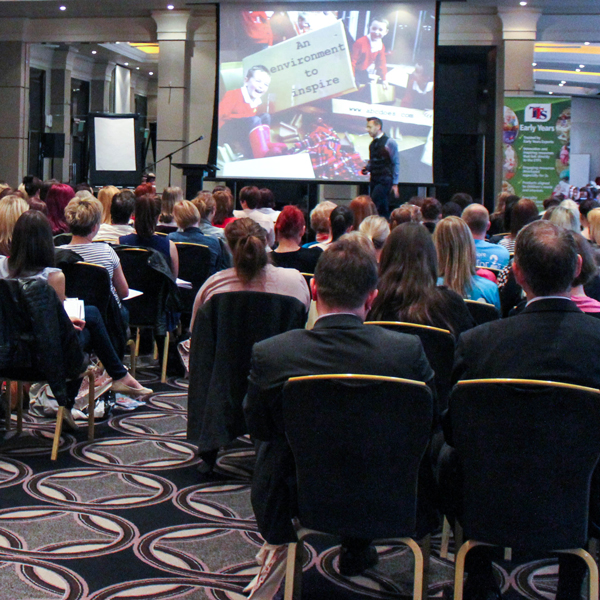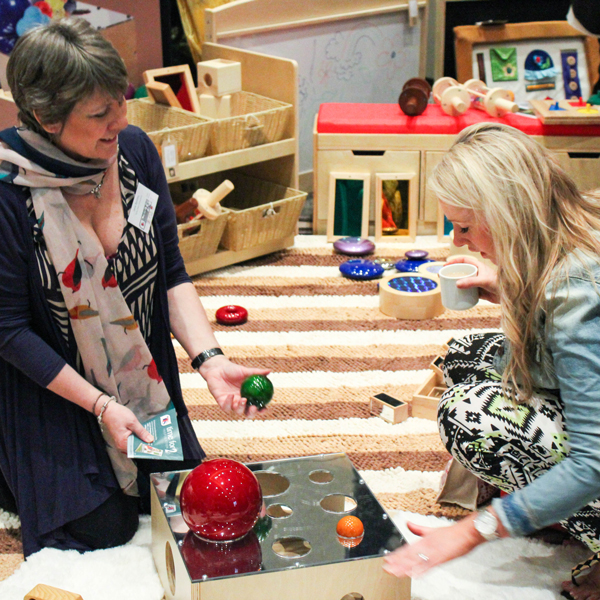 "Excellent conference. I have learnt so much and I have shared the information with work colleagues.

"I thoroughly enjoyed the day from the beginning to the end, everything was planned to perfection. The speakers were inspirational and the workshops were very good too!"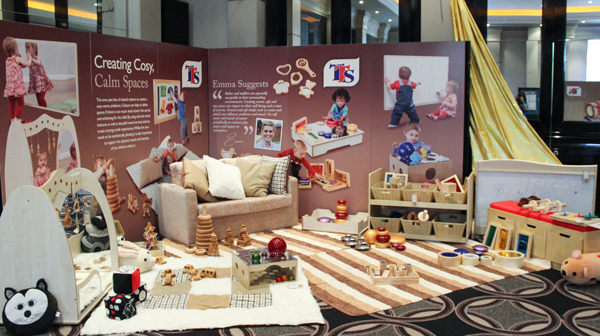 "Brilliant inspiring conference. Nice to hear down to earth speakers who say it how it is! Very good value for money."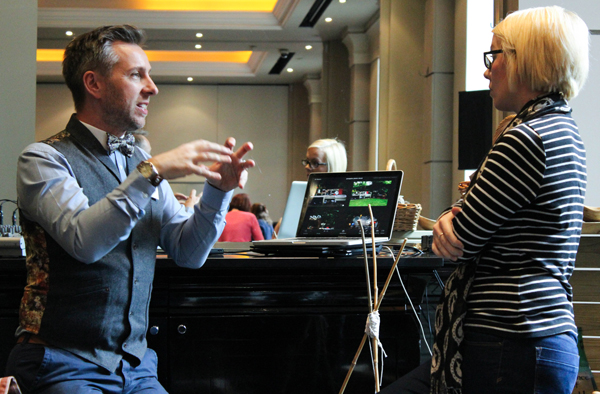 "WOW is how I felt going and WOW WOW WOW is how I felt leaving."