We've tested some hints and tips that might just spark some 

fantastic learning opportunities:
Transport themes can be diverse, ranging from space rockets to sailing ships, from small world to large scale locations. The spark may be from the challenge of creating a machine to carry passengers – to designing a time machine.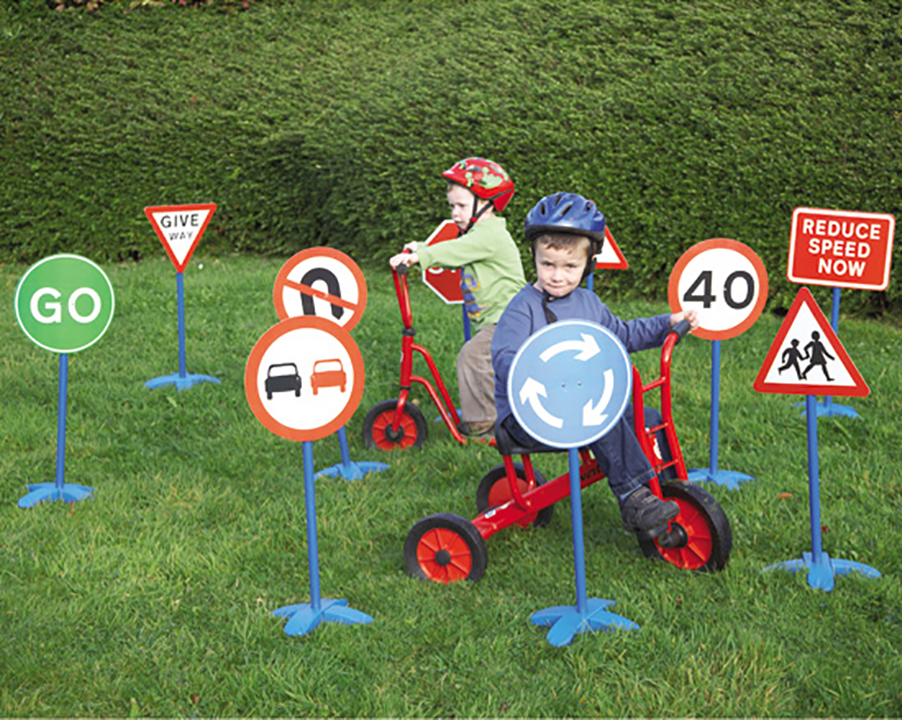 Access to open-ended resources is key so that they can design, create, modify and test their vehicles. Create signs, zebra crossings and traffic lights in the environment. You may want to include a car showroom or consider a garage. Careful resourcing with attention to detail is needed, such as providing tools, clipboards, money, MOT certificates etc. A petrol pump can be made from a spray attachment and a piece of pipe. Create a car wash complete with sponges, buckets and water.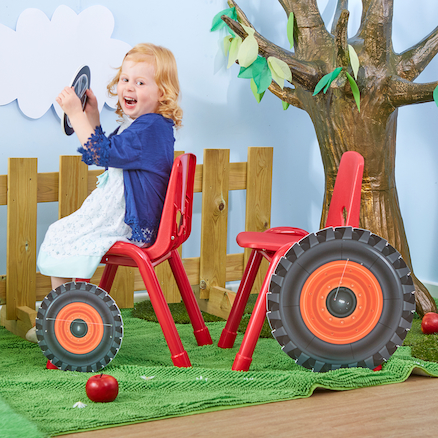 Transport Tips:
Create your own Grand Prix challenge with cars made from recycled boxes. Have flags, banners, a winner's rostrum and garlands etc.
Simple wooden steering wheels inspire magical journeys in a car, rocket, train etc.
Crates make fantastic vehicles. The children can tie them together to make a train with carriages, a tug boat or a trailer and tractor.
Involve the children in creating safety rules e.g. wearing a cycle helmet, fastening safety belts, how to cross roads etc.
Have tool belts and include a hole punch for collecting the tickets.
Involve IT with pedometers, cameras, sat navs. etc. Make control panels with switches and buzzers.
Existing cars, bikes and trikes can be transformed into other vehicles by attaching number plates etc.
Rockets a a great mode of transport for travelling to the moon! This can be an ideal starter for talking about space, planets and the solar system. Why not have a team project to decorate a cardboard rocket. Use a space themed backdrop and black materials to create an immersive learning environment.