As I have made the transition to secondary school, I want the resources that help me to look less childish and subtle because, although I need and want help to do my best work, I don't want to stand out too much from my friends.
One of the challenges I have is feeling comfortable whilst writing, this is because I have dyspraxia which means that my wrists and fingers hurt after doing lots of writing. I find it tricky to steady my paper and can find it difficult to stay sat up straight. This means that I can't always get my good ideas on paper. However, I won't let this stop me, as with the right help I can succeed.
Writing slope
I now have a writing slope which does all of the things I need it to do. It is a much more grown up looking resource that means I can be more comfortable when writing. I especially like it for the following reasons:
It is easy to set up because it only takes two steps to push the leg into the groove. This is easy to do with my fingers and I can set it up independently.
It doesn't look too out of place in a normal classroom or office space because of its simple design and non – garish and colours.
The elastic band on the top helps me steady my work so I can focus more on the content of my writing instead of keeping the paper still. This is one challenge out of the way!
Because it is easy to fold down and it isn't too bulky, you can carry it in your bag around school easily. This also means that not many people will notice it.
By progressing to a more mature looking writing slope it makes me feel like I am moving forwards.
I hope that this resource will help others to feel positive and more comfortable. It is really important that as we get older we still have the help that we need to be the best that we can be but that we also have the opportunity to feel grown up. This slope certainly helps me with that!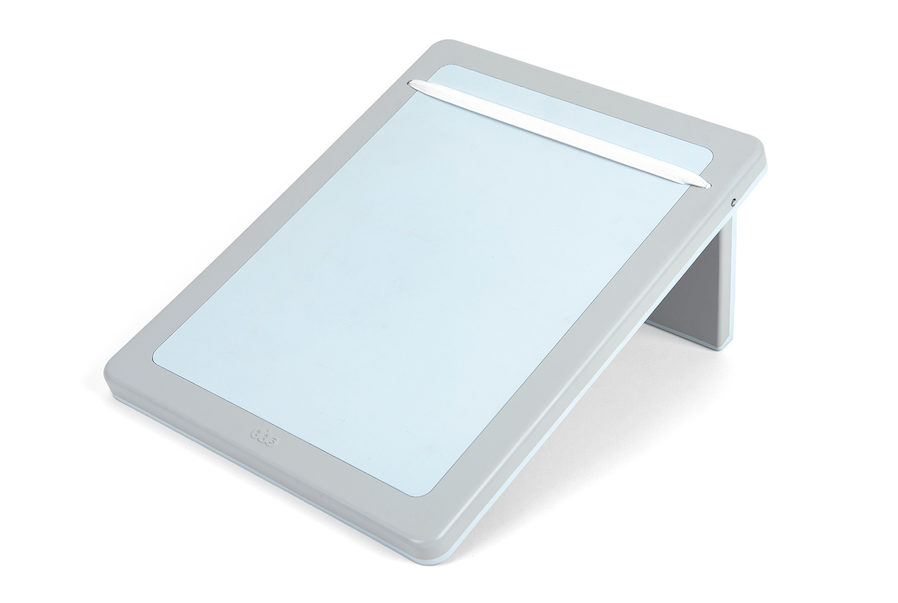 With thanks to Alfie and Beccie (Alfie's mum).
Alfie has been working really hard with a local Occupational Therapy team. Alfie has a diagnosis of Autism and Developmental Coordination Delay confirmed. His resources have certainly made a big difference to him and he is keen to share his experiences so that others can be helped too.