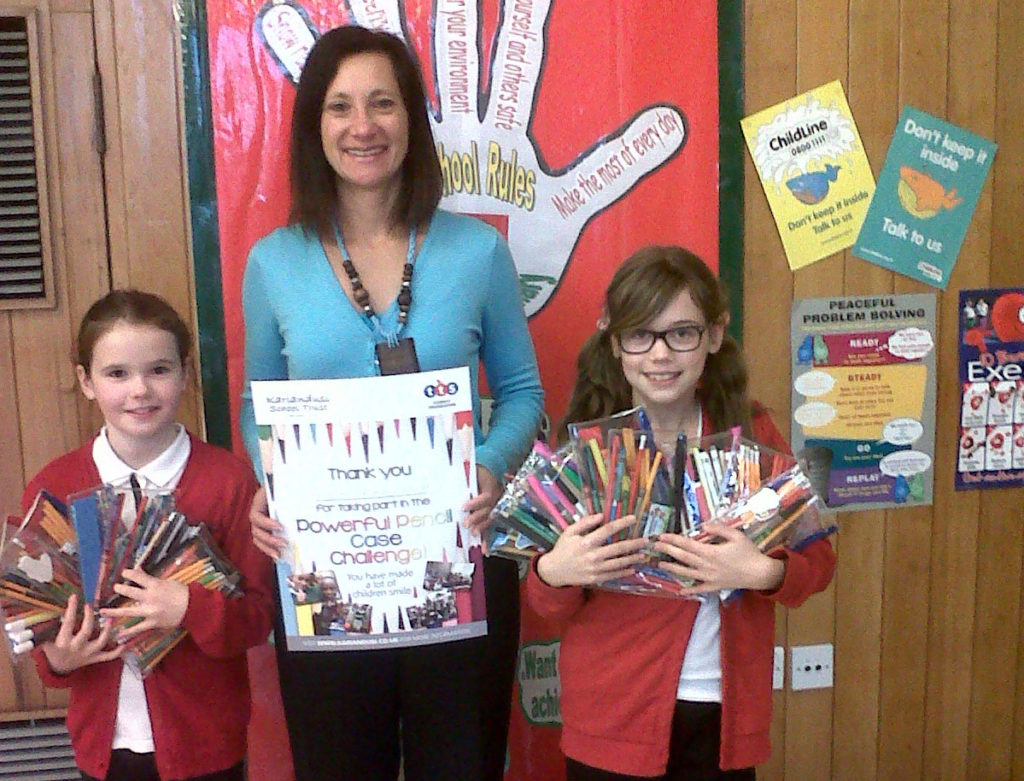 Our goal was to provide a pencil case full of stationery to 4000 children attending the Kariandusi Trust Schools in Kenya. At present, the children have very limited resources. Pens and pencils are in very short supply, with pupils often having to wait patiently for their turn to use them. Jo Shelley from TTS Group visited local schools to ask if they could help us with our challenge, explaining in assembly all about the Kariandusi Trust and the pencil case challenge. The children of the school council helped to organise the project and the whole school loved getting involved with the challenge, filling over 250 pencil cases!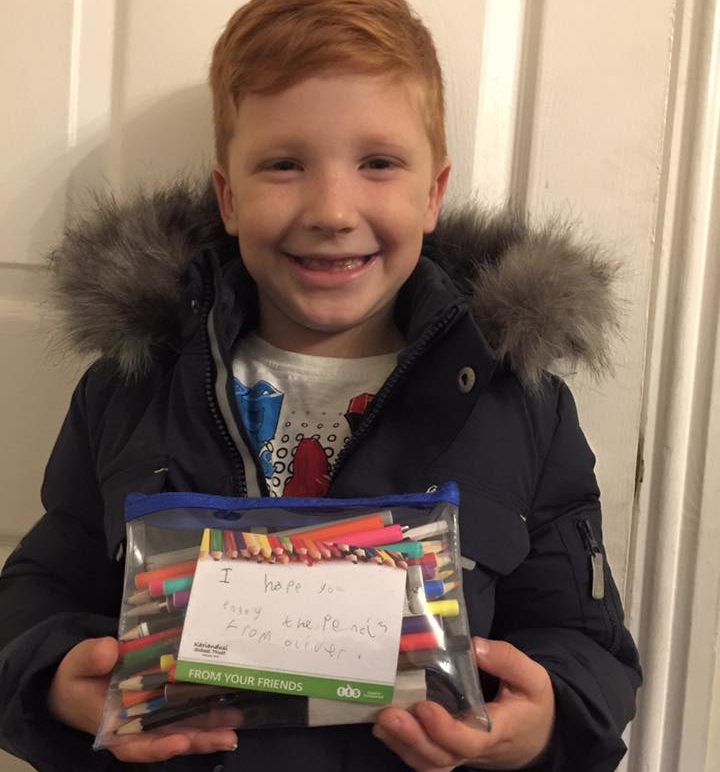 Oliver is so excited to fill the pencil case for your charity. He has included a special little note too. Such a great idea to help the children understand that not everyone is as lucky as them.

Oliver's mum
TTS would like to say a big thank you to the children from Berry Hill Primary School and St Mary's Primary School, Nottinghamshire. They collected enough stationery to fill over 250 pencil cases to donate to school children in Kenya.
View our video here: