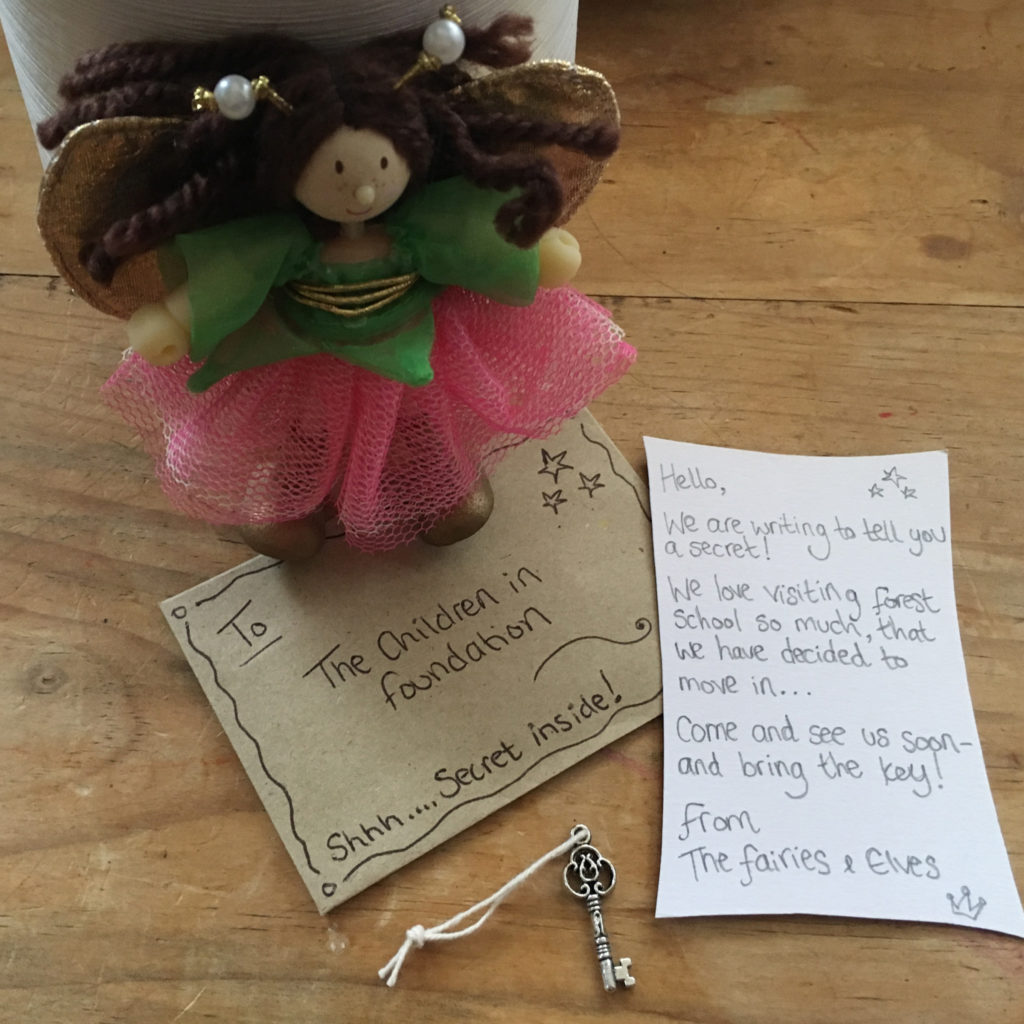 The following week another little letter had been delivered but the letter didn't come alone. A basket containing a small world fairy village set had been delivered with instructions to create a fairy village! Did this mean that the fairies and their elf friends were coming to live at Forest School?!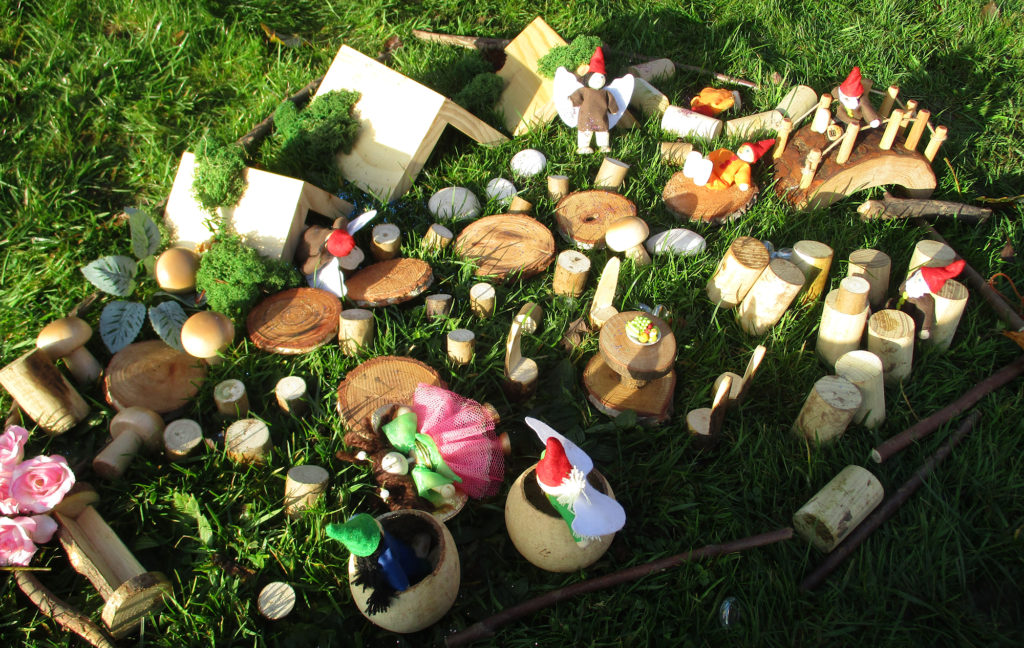 The children loved playing the with the pieces that made up the fairy village. They started to construct and deconstruct the village for them and use all the pieces to make their own mini locations.  It was an excellent opportunity for them to engage in imaginative play. The fairies even had tea and fruit on the little table for everyone to enjoy!
Glass pebbles became lights, the toadstools become a fairy ring to dance around. The wooden discs were made into a basecamp and new houses were built with roofs, chairs and tables. The children decided it would be a good idea to collect their own natural resources to add to the scene – including stones, leaves, sticks for the fire, pine cones, grass and mud. They added a wooden bridge, furniture accessories and moss too.
Back at the classroom, the children were encouraged to talk about the scene they were creating and what they used to create the village. The children wrote a letter back to the fairies and elves – drawing them pictures of the fairy village they had created.
It was an excellent opportunity to promote particularly PSED/CL/PD/EAD.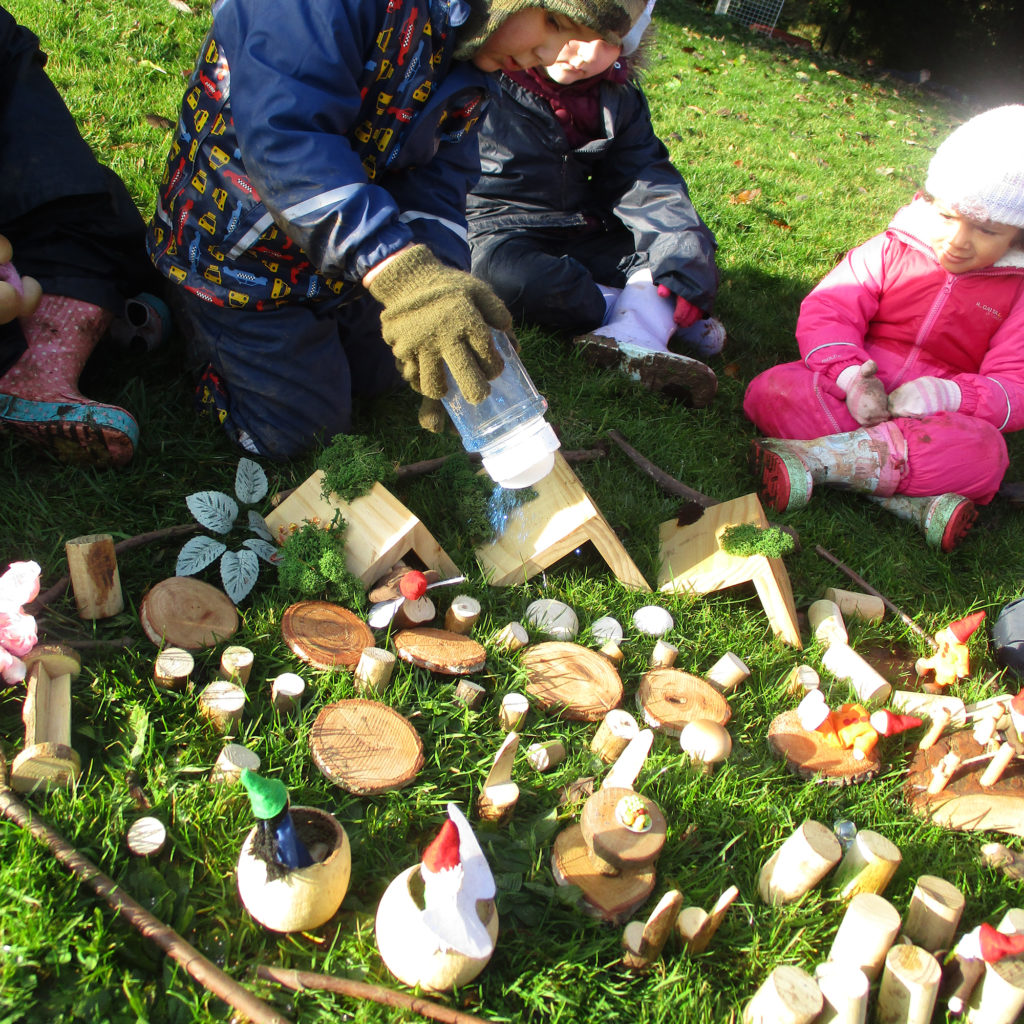 Scattering fairy dust…glitter!
With thanks to Miss Christie, Forest School team leader and Nursery assistant at Mapplewells Primary and Nursery School for writing this enchanting blog post.