If you regularly have contact with children aged around 5-9 years, it's very likely you'll have heard (or have been having your arm twisted) about Hatchimals. To the uninitiated, Hatchimals are the latest toy craze, tipped to be this year's best-selling toy at Christmas. Thanks to lots of advertising, children really want these large eggs that they can interact with (they are said to come with either a dragon or a penguin inside) and, if they look after them sufficiently well, they will hatch! If the price tag is a little steep, try to persuade children to make their own version as detailed below! The excitement of an egg hatching with a dragon or even dinosaur inside led us to make our own papier mache egg.
You will need:
Instructions:
Step 1. Tear or cut up your newspaper in to 2-3cm squares (approx)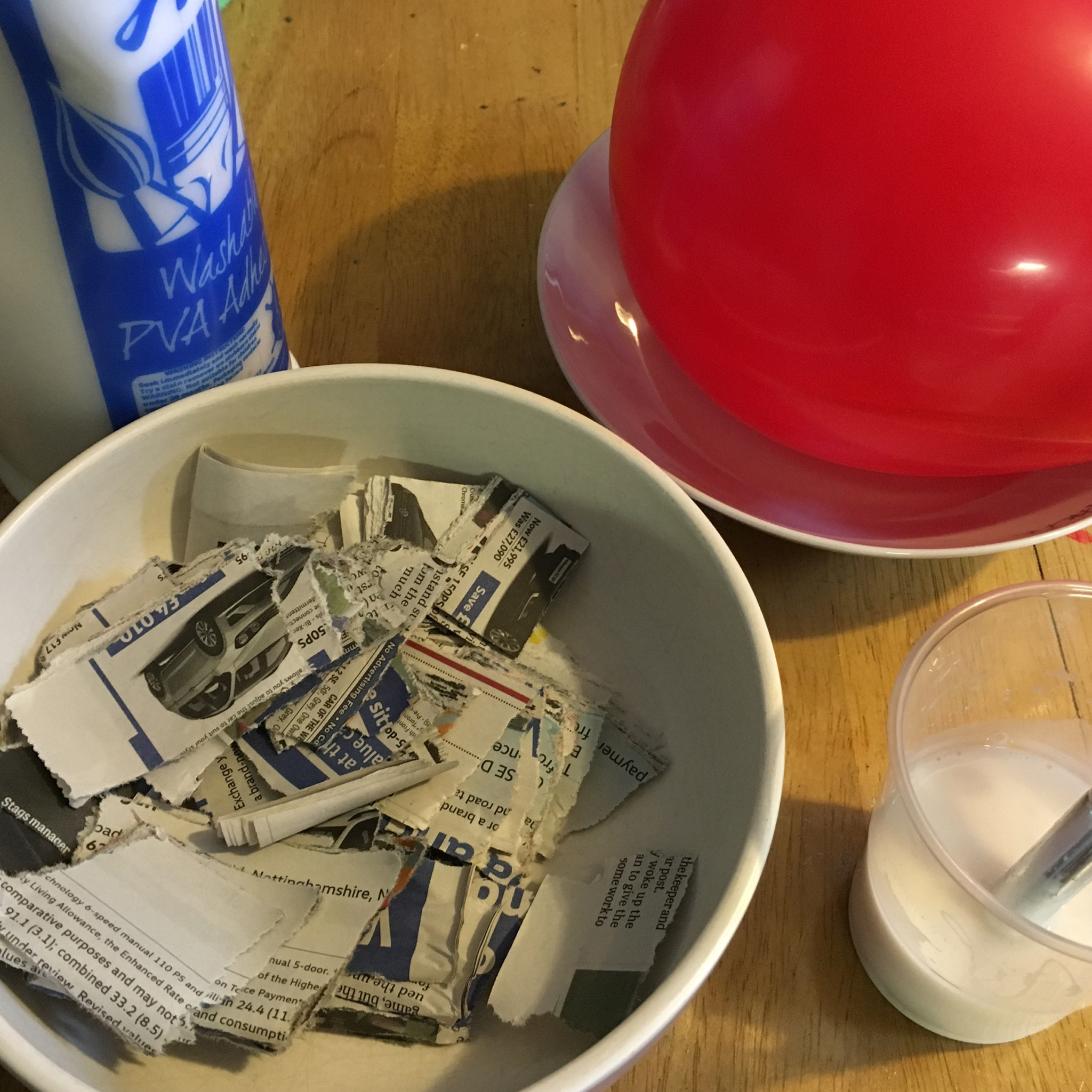 Step 2. Blow up your balloon to the size that you require and tie.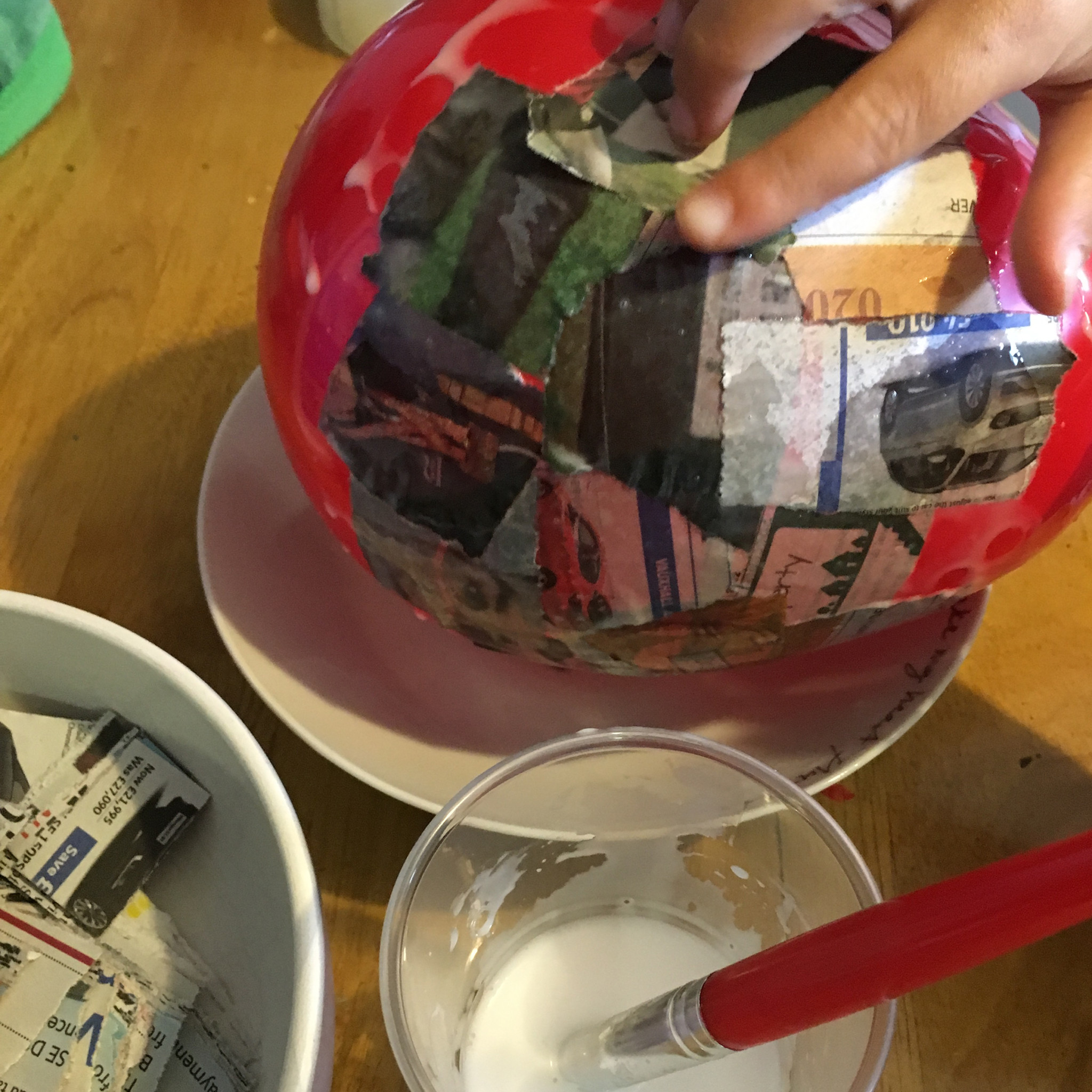 Step 3. Start to glue your newspaper squares onto the balloon using watered down PVA and a brush. Ensuring each piece overlaps the last – the whole balloon should be covered with one layer. Leave this to dry – peg to a washing line.
Step 4. Once the first layer is dry do a second layer of paper, let dry and then a third. For an extra strong shell – do a fourth layer.
Step 5. Once dry fully the balloon can be burst (or left to go down by itself) and then the children can paint and decorate their egg. We cut the top off first as we wanted to be able to open it and put our baby dragon inside. Or you can leave the egg whole. Paint cracks in the shell – research how dinosaur eggs may have looked and paint them realistically or paint a really elaborate mystical dragon egg.
Step 6. Create a nest for your egg!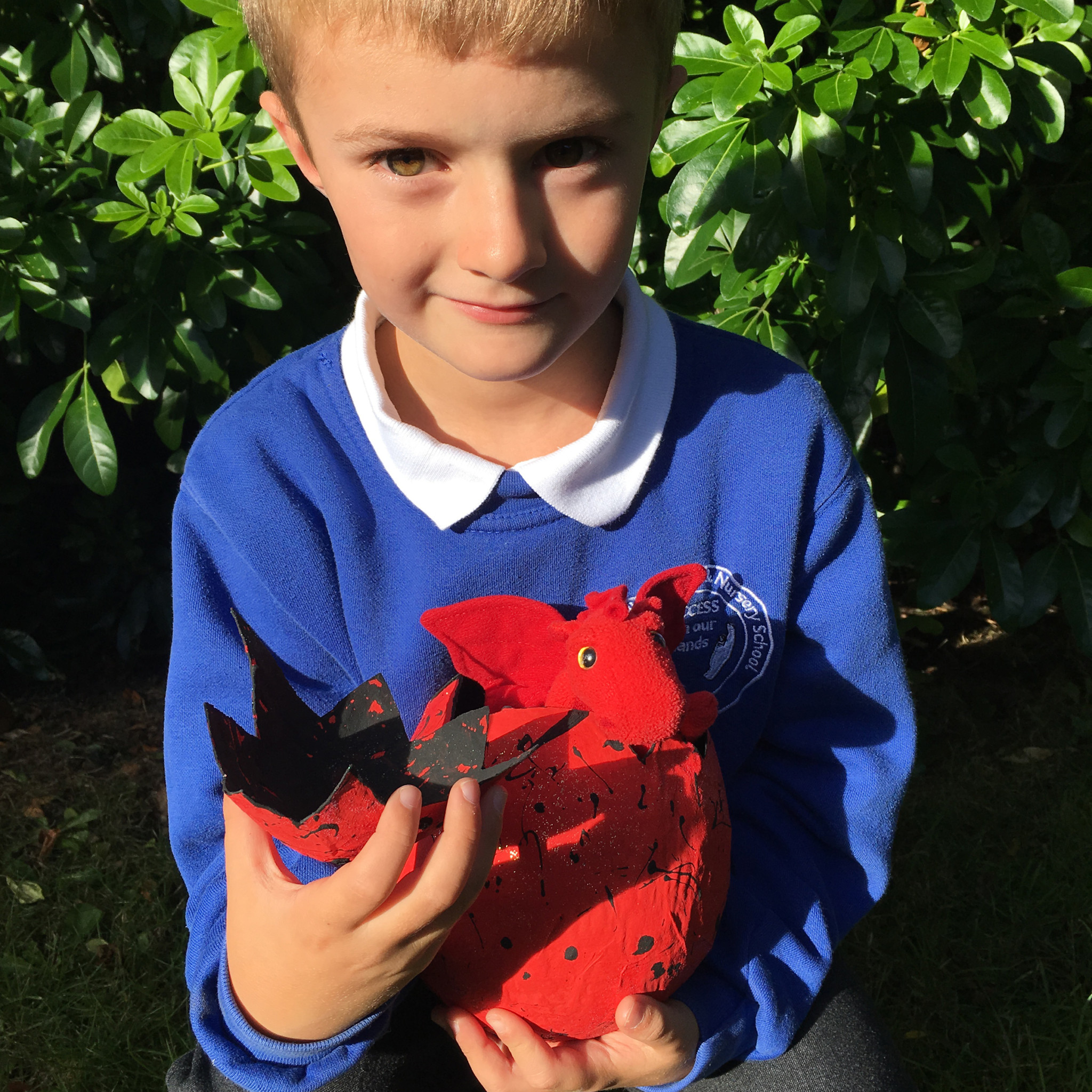 Read how to make a papier mache cave here.