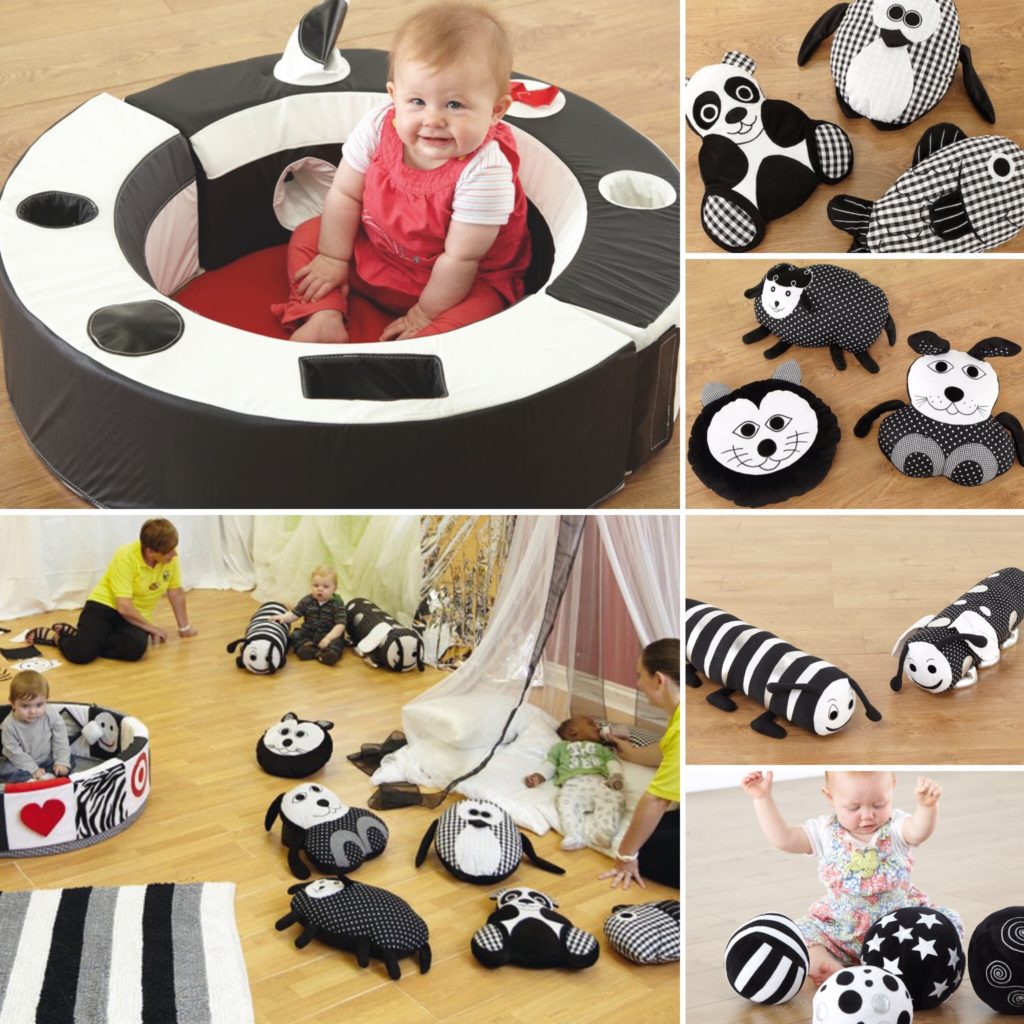 Many nurseries and practitioners confirm that babies are naturally attracted to high contrast patterns and praise the benefits of black and white. Whilst some nurseries may choose to develop a fully black and white themed room to increase visual stimulation, some may develop a room with a neutral colour scheme acting as a back drop for different collections of items. This will stimulate learning as they are regularly changed. Set up a black and white area which incorporates the Black and White Playring, the Activity Ball Collection, the Black and White Sensory Mat and incorporate this with other black and white accessories. Babies can then choose the area they wish to explore.
We all know that the brain develops rapidly in the formative early years. A wide range of play opportunities will stimulate healthy brain development. High contrast resources stimulate inquiry leading to a greater ability to learn. Patterned Bolster Cushions help support younger babies in sitting whilst the Black and White Animal Cushions in striking high contrast help babies to learn animal noises. Combine with shiny metallic, soft furry fabrics and smooth cool cottons to provide sensory as well as visual stimuli.
Steve and Christine Doubtfire are the directors of Smarties and Cedar House Day Nursery in Mansfield. They are both qualified teachers with extensive experience in education. Gemma and Michelle are the nursery managers and have significant experience of the day-to-day challenges of running a nursery. The team have over 90 years collective experience and are absolutely passionate about making a difference to the lives of each and every family they meet through their nurseries.
View our Babies and toddlers Black and White resources on our Pinterest board.