We are delighted to feature a guest post from Hazel Glynne and Amanda Snowden, Independent Literacy Consultants.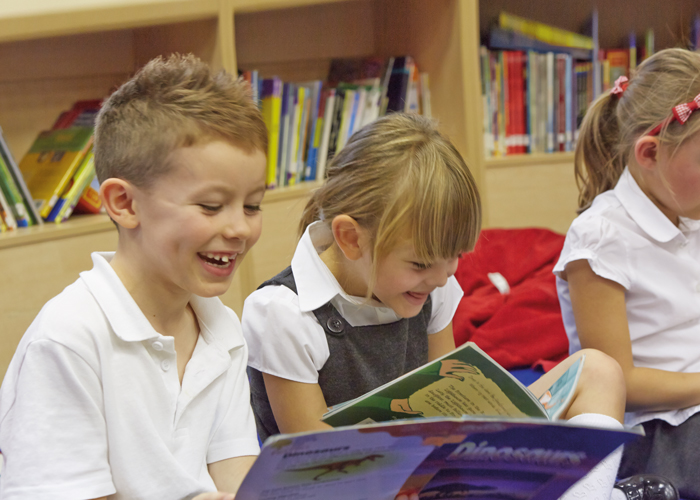 Schools will be challenged to reflect on their provision of the wider reading curriculum both within school and beyond. Is the school a reading community? Are the teachers readers? Does reading extend beyond the reading scheme?
Children who read for pleasure are likely to do significantly better at school than their peers, according to research from the Institute of Education. The study found that children who read for pleasure made more progress in maths, vocabulary and spelling between the ages of 10 and 16 than those who rarely read.
Reading for pleasure is about choosing to spend time reading – this could be a book or an eBook.  We need to develop a reading culture which incorporates regular activities that give each child the chance to discover the joy of reading and become lifetime readers. Even those who aren't keen can become enthusiastic readers.
A reluctant reader is a child for whom adults have not been able to find a good enough book. – Paul Jennings, Author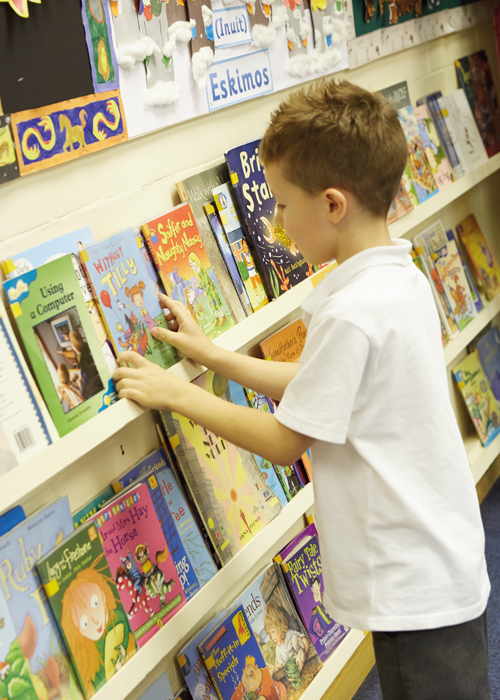 Reading and high quality literature should be placed at the core of the curriculum. One primary school had a small whiteboard outside every room which said "This week ………. is reading …………". The staff (caretaker, cleaners, teachers and office staff) were all encouraged to write the title of their current book on the board to show the children that many adults read for pleasure.
Have a celebration wall with photos of the children – "reader of the week", "most improved reader", etc.
Share brief 'just a minute' oral book reviews in assemblies or in class.
Ensure there are regular allocated sessions for reading aloud to children.
Review classroom and school library resources including ICT. How recent are they?  Are they in good condition? Ensure there is a wide range of reading materials available: stories, picture books, graphic texts, non-fiction texts, poetry books, magazines, comics, joke books, newspapers, audiobooks, screen texts,  etc
Is your school library welcoming and accessible? Is it available before and after school? Are children involved in running the library – displaying resources, tidying up and selecting new material?(The Schools Libraries Advocacy Service has identified ten top tips for successful school libraries)
Develop good links with your local library / Schools Library Service.  Research from Clark and Hawkins (2011) reports a link between library use and reading for pleasure; children who use their public library are nearly twice as likely to be reading outside of class every day
Set up a half termly book swap and create links with local bookshops
Hold special events – invite authors, illustrators and storytellers into school to share their work and enthuse the children.
Introduce games and competitions, inter-class quizzes, rating books as tweets or on a forum, create a 'Top Ten Reads' chart, have a reading zone on the school website
Involve parents and the wider school community e.g. some schools have a weekly "reading together" session: half an hour at the beginning of the school day where parents come in to read with their children in the classroom. The teacher/TA reads with those children whose parents can't attend.
Contact your LA to link with your Family Learning team. They can run free courses for parents e.g. Keeping up with the Children (Literacy) which includes how to support reading
Remember the "The Rights of the Reader" (Daniel Pennac)
Websites and Resources that you may find useful:
With thanks to Hazel Glynne and Amanda Snowden for writing this blog post. They work collaboratively as independent literacy consultants. They have extensive experience and expertise as consultants, teachers and trainers. They have worked in a range of schools and LAs and have written many published materials to support the teaching of literacy.