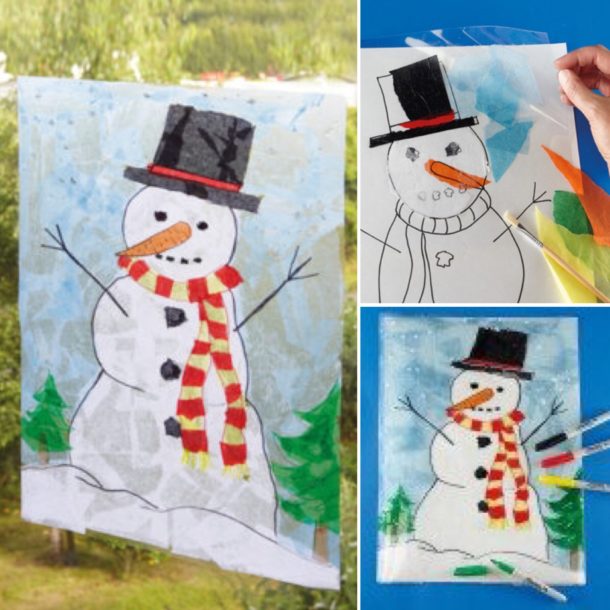 It's easy to follow, but looks really impressive and children will have fun making it.
Step 1
Begin by choosing any Christmas themed picture that you like. Draw around the outline onto A4 paper. A simple outline drawing is fine at this stage as you will add colours and detail later. Place your design onto a surface like a table or kitchen worktop and keep it in place using some adhesive tack. Place a piece of acetate sheet over the to and use another small piece of adhesive tack to secure it.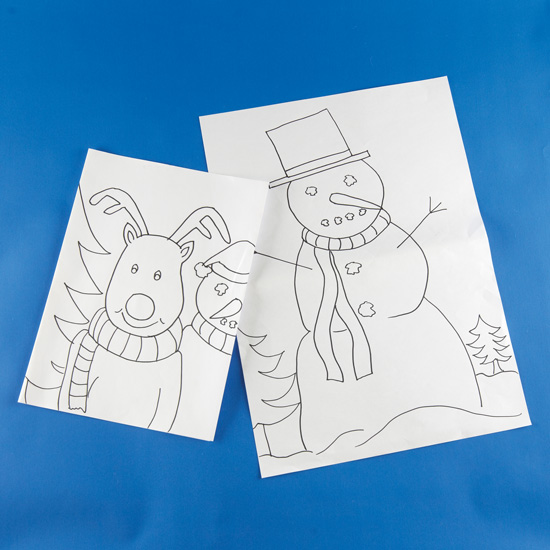 Step 2
Next, choose your brightly coloured non-bleed tissue paper and tear into smaller easy to handle sized pieces. Use slightly watered down PVA to 'decoupage' the pieces of tissue onto the acetate sheet. We did this by gluing, adding tissue paper then gluing again over the top, to seal the paper to the surface. This also makes it semi-transparent. Be careful not to leave gaps between the paper pieces though. Cover the whole design and leave to dry for a few hours.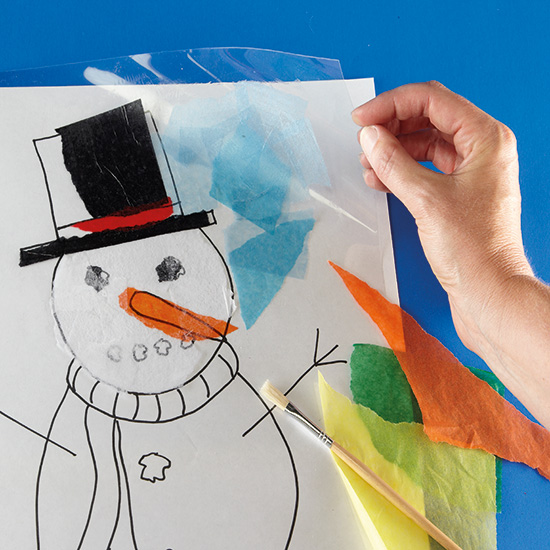 Step 3
When the glue has had time to dry, turn the acetate sheet over so the tissue is now on the back. The next step is to have fun drawing directly onto the acetate using permanent pens to add definition and extra detail to your colourful creation.
Step 4
Next you can attach your Christmas themed picture to the window, stand back and enjoy your work!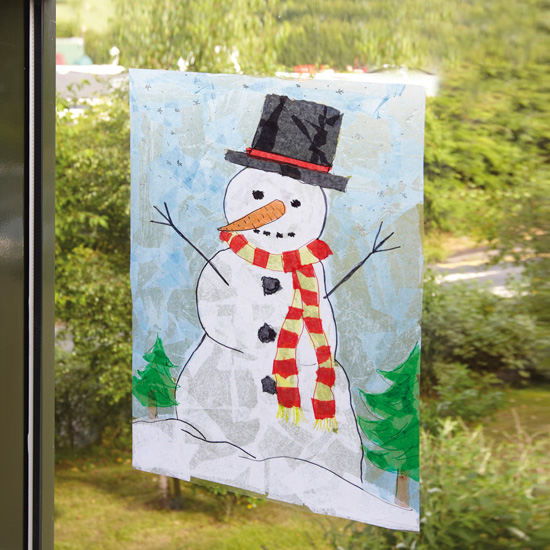 Add an extra bit of sparkle to your Christmas craft makes with our extensive Christmas range featuring lots of fun and festive ideas, suitable for all ages and abilities.
Why not take a look at our other 'Christmas How to…' activities by clicking on the links below
'Christmas How to…' – Make a festive tree decoration.
'Christmas How to…' – Make a festive gingerbreadman decoration.
Happy making!