This year marks 70 years since Queen Elizabeth II came to the throne on 6 February 1952.
The Queen makes history as she is the longest reigning monarch in British History, so it is definitely a time for us to mark and celebrate this special occasion.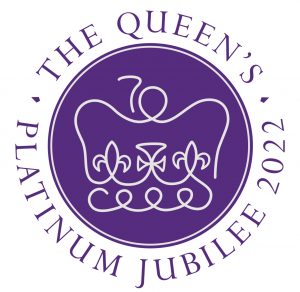 In this blog, we explore lots of different ideas for ways that you can celebrate either at home or in your school or setting.
Be sure to share with us how you celebrate by tagging us on Instagram or Facebook.
1. History
As Queen Elizabeth II celebrates her 70th year on the throne, plan some fun activities that help children to learn about how things have changed during this time.
Activity Ideas:
Develop children's understanding of 'past and present' by exploring and sorting pictures from the start of Queen Elizabeth's reign and her life now.
Learn some fun facts about each decade of the Queen's reign.
Create a timeline of the Queen's life and plot key events, such as her wedding.
Make a family tree for the Royal Family.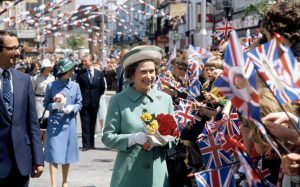 Here are five interesting facts to start with:
Queen Elizabeth II was born on 21 April 1926.

Her coronation took place in Westminster Abbey on 2 June 1953.

The Queen has two birthdays!

The Queen doesn't need a passport or a driving license.

She is the longest reigning monarch in British history.
2. Host your own Big Lunch or Street Party
As part of the Platinum Jubilee celebrations there will be 'The Big Jubilee Lunch' on Sunday 5th June.
The Big Lunch aims to bring the Jubilee celebrations into every community. Why not plan your own Big Lunch to bring your school community together?
Activity Ideas:
Plan and create a list together of everything you will need for your event – you could choose a theme such as red, white and blue.
Children could design and make invitations to invite other classes or even family and friends.
Dress like a royal and make accessories to wear, such as crowns.
Bring in cooking skills to prepare some treats for your event such as sandwiches, jam tarts, or Jubilee themed cupcakes.
Jubilee hats decorated by children at Wolds Day Nursery – Fit for a Queen!
3. Beacon Lighting
The United Kingdom has a long tradition of celebrating Royal Jubilees through lighting beacons on top of mountains, churches, cathedrals and on village greens. In 1977, 2002 and 2012, beacons were lit to celebrate the Silver, Golden and Diamond Jubilees of The Queen. This year, more than 1,500 beacons will be lit.
Activity Ideas:
Light up your community by creating beacons.
You could encourage children to use their science learning and create beacons using circuits with bulbs.
Alternatively, you could use battery powered candles and design a suitable holder to display your light.
4. Outfits and Accessories
Activity Ideas:
Look at pictures from The Queen's coronation to learn about the different things she wore and held.
Design an outfit or accessories to wear to a Jubilee Party. You could make cloaks, crowns or tiaras. You could encourage children to use their mathematical skills to create repeating patterns or symmetrical designs.
Use fabric markers or paints to design a top or t-shirt to keep as a memory of the event.
Younger children get to join in with the celebrations at Wolds Day Nursery by wearing their Platinum Jubilee inspired vests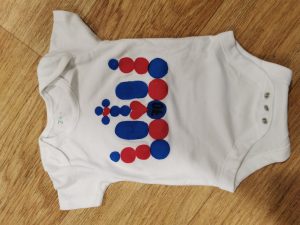 5. Bake Off
The Jubilee feels like the perfect time to put baking skills to the test!
Host your very own Jubilee Bake Off Event with children creating a royal themed sweet treat. They could create Union Jack cupcakes, Queen of Hearts Jam Tarts or even a castle cake.
After judging, you could sell the treats to raise some money for charity or a school project.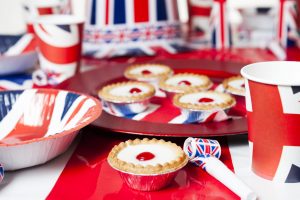 6. Get Outdoors
Take your celebration outdoors with some royalty themed activities.
Activity Ideas:
Create ribbon wands (red, white and blue) and choreograph a ribbon dance!
Learn about the tradition of maypole dancing and then have a go at it!
Decorate commemorative jubilee stones to decorate your outdoor space.
Dress up your Rugged Robot as a Corgi and set up an obstacle course to navigate around.
Ask children to decorate your outdoor space ready for the celebrations. They could create bunting, union jack flags and even chalk designs onto the playground.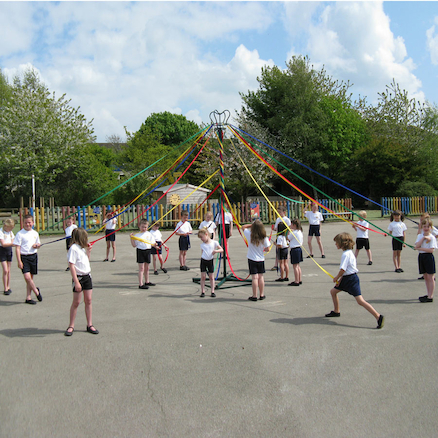 7. Music
Bring music into your celebrations and learn the national anthem. Why not use musical instruments to create your own accompaniment too?
You could also use the opportunity to learn about different countries national anthems too and compare them to the United Kingdom's.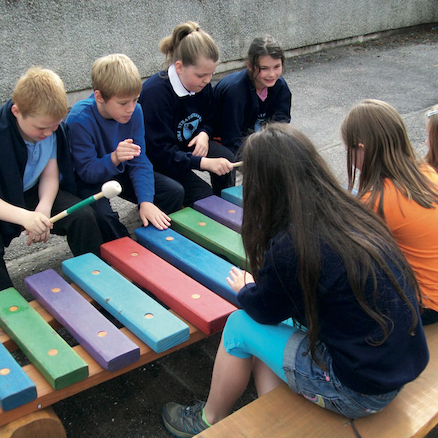 8. Art, Design and D&T
Get creative and try out some of these ideas:
Create union jack flags using lots of different art techniques and methods, such as using paint, scrunching tissue paper or collage techniques.
Design and decorate commemorative plates.
Plan and build a terrific throne for a class teddy or even an adult in the class to sit on. You could use construction materials or junk modelling.
Construct your very own class castle or palace using junk modelling materials or construction. Why not add extra challenges by setting design requirements, such as the roof must be waterproof.
Commemorative plates created by children in Reception at Leighfield Primary School
Enjoy and be sure to share your Jubilee celebrations with us!