This Diwali, we partnered with @honeys_childcare to create some inspiration for Diwali art and craft activities that you can explore and enjoy with children in your own setting!
Diwali, which is often referred to as the Festival of Lights, is a religious festival celebrated by Hindus and Sikhs worldwide. The Festival of Light is a celebration of the victory of light over darkness and the triumph of good over evil.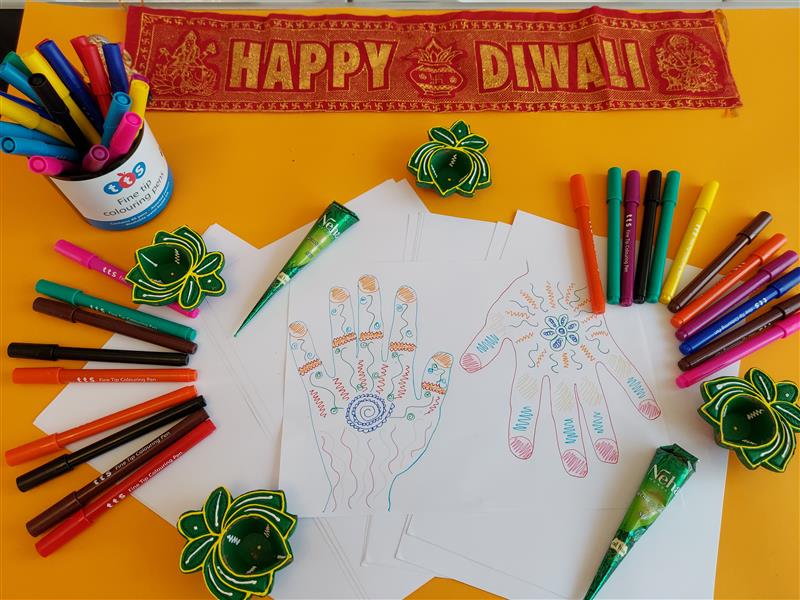 Our children were engrossed in our range of Diwali art and craft activities today:
🪔We made diva tea light holders using air drying clay. We moulded the shapes then decorated with colourful star shaped sequins
🪔We used a variety of colourful paints and homemade tools to represent fireworks
🪔We cut large sheets of card into rangoli patterns. We then used them as stencils to make beautiful patterns with chunky chalks.
🪔We had fun exploring lots of different textures like sparkly pompoms, glitter and pipe cleaners all mixed in foam.
🪔We used a salad spinner to create some amazing coloured rangoli patterns with assorted paints.
🪔We made our very own personalised sparklers by using colourful markers on wooden craft lolly sticks and sticking different coloured strips of cellophane.
🪔We created some beautiful Diwali hanging decorations by sticking together cut coloured card and strips of coloured crepe paper.
Thank you @tts for a great variety of craft resources. Our children were so proud of their bright and beautiful creations