This Halloween, we have worked with Little Munchkins on Instagram to help inspire you with a simple Halloween make using TTS resources.
Why not try creating your very own paper roll witch?
What you will need: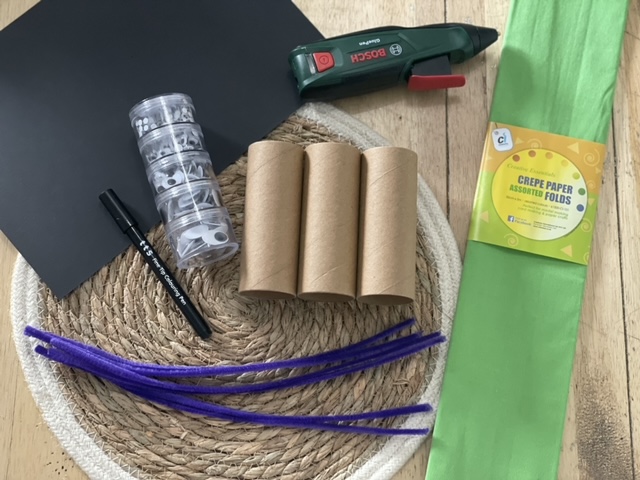 How to make yours:
Run a line of glue down the craft roll and roll the crepe paper around the outside of the roll. Fold any excess edges in to the tube and glue down.
Cut a circle out on black card and glue to the top of the craft tube. Make a cone out of the remaining card cut to suit and glue on the top of the flat base to make a hat. Add snips in to the rim to create a spooky looking witches hat.
Cut pipe cleaners to size and glue to create the hair.
Cut 3 x black strips of card approx. 1 inch thick. Cut 2 cm width snips along, leaving around 0.5 at the top. Use your scissors or pen to curl the edges round. Glue each layer to your craft roll.
Finish off by adding eyes, nose & mouth.