These subjects are important for everyone, but the sad fact is, that despite efforts to close the gender gap, only about quarter of STEM workers are female.
The big question therefore is: How can we encourage girls to love STEM and give them the best opportunities for the future?
Positive role models
All children need positive role models to inspire them and girls need to see and hear about women involved in all facets of STEM.
If you asked people to imagine a scientist, something like this image might well spring to mind…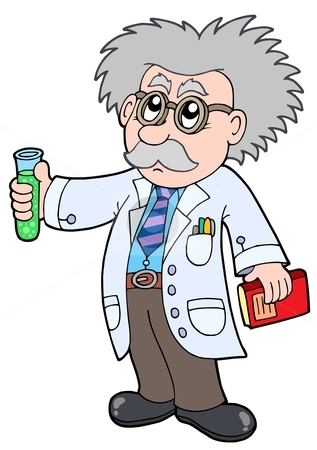 We need to challenge this.
Ask children to draw what they think of when they hear the word 'scientist', then show images of real people, including females.
Give children opportunities to meet and talk to real people who may have 'broken the mould' or are simply doing a job they love. Challenge the stereotypes. There will be parents or friends at your settings who are doing jobs involving science, maths or technology that most people don't even know exist!
Make sure you reflect positive role models in the books you choose. According to very recent research by the National Literacy Trust, one third of children do not see themselves reflected in the books they read. There are all kinds of implications from this, and not just about gender, but here are just a few examples of the sort of books you might consider for your collections:
KS1
Mae Among The Stars – Roda Ahmed
The story of Mae Jemison, the first black woman in space.
Summer Birds – The Butterflies of Maria Merian – Margarita Engle
This book would be perfect when learning about life cycles and about how caterpillars turn into butterflies. Maria Merian was a naturalist and artist who lived in the Middle Ages and her detailed illustrations documented and proved metamorphosis at a time when it was believed caterpillars simply appeared from the mud.
Shark Lady by Jess Keating
Eugenie Clark devoted her life to learning about sharks. A daring woman who helped to change the way people think about sharks and woman scientists.
What Miss Mitchell Saw – Hayley Barrett
The story of Maria Mitchell, America's first professional female astronomer.
KS2
Calling All Minds: How to Think and Create Like an Inventor – Temple Grandin
Temple Grandin is a scientist, inventor and well-known spokesperson for autism. This book contains personal stories, mind-blowing facts and practical, fun projects to have a go at.
Weird Little Robots – by Carloyn Crimi
Eleven-year-old Penny Rose has just moved to a new town. She creates robots that are her only company, until she meets a friend called Lark and the robots come to life. This chapter book is about the magic of friendship and science!
Girls Think of Everything: Stories of Ingenious Inventions by Women – Catherine Thimmesh
The author explores the stories behind many female inventors, their inspirations and how they managed to turn their ideas into reality.
Wood, Wire, Wings by Kirsten W. Larson
This picture book tells the little-known true story of Emma Lilian Todd, a self-taught engineer from the 1900s who wanted to design an airplane. She had many failures before finally creating a machine that could fly.
Make the creativity of STEM irresistible!
We need to tap into children's innate curiosity about the world, and to do it early, when everything is still possible. There are no limits to what children can imagine! They might easily envisage being a scientist ballet dancer, or an architect teacher who also plays football for England!
These activity cards, devised by Caroline Alliston, a professional engineer, provide a myriad of wonderful ideas and projects to appeal to children of all ages and genders. They have been trialled and tested in many classrooms with the idea of encouraging both genders at the forefront of their thinking.
The card sets include STEM Activity Cards and STEM Challenge Cards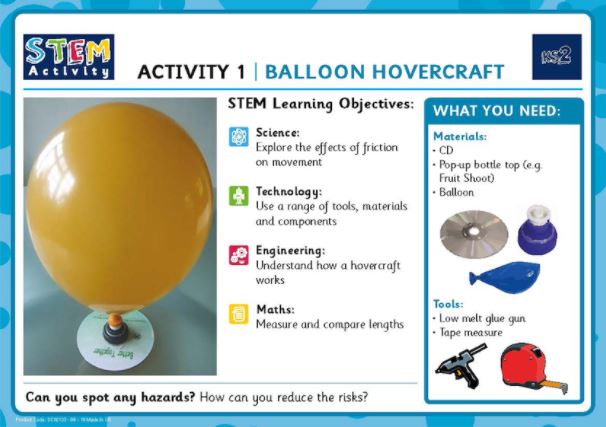 KS2 STEM Activity Cards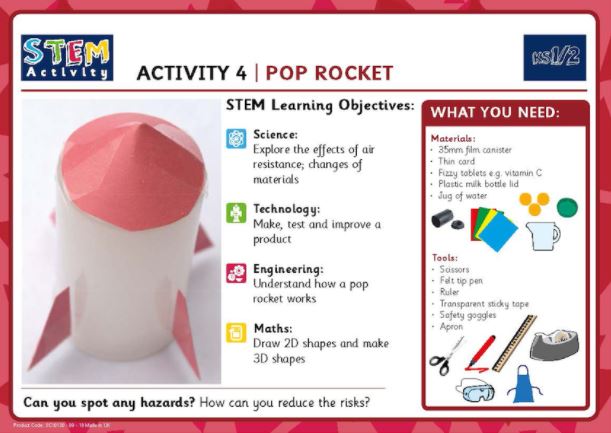 KS1/LKS2 STEM Activity Cards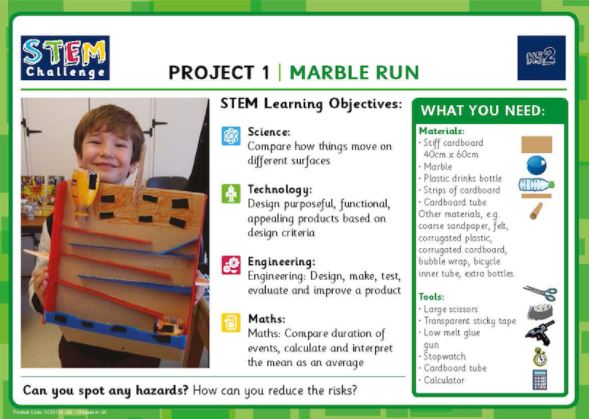 KS2 STEM Challenge Cards
Caroline says: "I feel strongly that it is important to introduce girls to engineering at primary age, before they pick up the message that it is 'not for girls', or start to make subject choices which could narrow down their options and eliminate it as a career."