Great teaching is the most important lever schools have to improve outcomes for their pupils.

Education Endowment Foundation, 2020
As teachers, our primary aim is to support the children we teach to make the best possible progress, both personally and academically. There are so many factors that contribute to children wanting to and being able to learn and there are many ways that our everyday classroom provision can impact on our pupils' learning.
In this blog, we consider 10 ways that we can support our pupils and help raise achievement across the curriculum.
1. Ready To Learn
We want the children we teach to want to learn and know how to learn. This is not always a natural skill and so we need to explicitly teach skills such as listening and attention, problem solving, and cooperative learning, from the earliest opportunity.
Children also need to be emotionally ready and able to learn. They need to feel safe, secure and supported within their learning environment for meaningful learning to take place. It is important to develop their resilience to be able to cope when learning tasks are challenging, their independence to work towards learning challenges on their own and their self-esteem. Spending time at the beginning of a day to 'check in' and transition from home to school can set the tone for learning for the rest of the day. You could try a meet and greet, sensory time or an emotions check.
Calming Cat is the perfect resources to facilitate conversations with children about their feelings, thoughts and behaviours as well as offering coping strategies.
2. Motor Skills
We have all taught children that struggle to sit still, struggle to listen and find it hard to record their learning. Sometimes, this can suggest a difficulty with their motor skills and an under-developed core. By spending some time developing their gross and fine motor skills, we can help children to make better progress.
The Fine Motor Skills Activity Box and the Agility, Balance and Co-ordination Pack are ideal for motor skill development.
3. Memory and Retention
It is of course important that children remember the things they are taught. As knowledge is sticky, we need to revisit previously learnt information and build on this so that children can see the links. Engaging activities, resources and lessons all help children to learn and remember. Make sure to use exciting experiences and resources, such as digging up artefacts from the historical era, or dressing up and acting out your stories?
Some children have a particular difficulty with their long-term or working memory, so specific intervention, such as memory fix, can have a huge impact.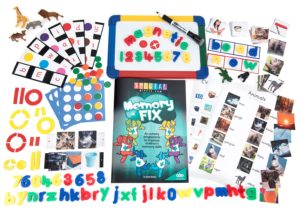 Learning is defined as an alteration in long-term memory. If nothing has altered in long-term memory, nothing has been learned.

Sweller, J., Ayres, P., & Kalyuga, S. (2011)*
4. Positive Learning Relationships
As adults we know that when we develop positive relationships with our colleagues and managers, we feel more valued, safe and comfortable within our working (learning) environment. This is the same for children. Children will be more productive learners when they develop positive relationships with both their teachers and peers.
5. Broad and Balanced Curriculum
By teaching a broad and balanced curriculum, you provide more opportunities for children to find a subject that interests, motivates and inspires them to learn. Children may discover they have a talent, for example in music, and are able to achieve success. When children are successful, they feel a sense of accomplishment which in turn helps to improve their self-esteem and attitude towards school and learning.
6. Firm Foundations
Children acquire new knowledge by building on existing knowledge. It is therefore essential that we build firm foundations in the basic skills of reading, writing and maths. We should always be preparing children with the knowledge, understanding and skills they need to 'take off' with their learning.
7. Prioritse Reading
As identified within the National Curriculum and the 2019 Ofsted Inspection Framework, reading is the foundation to future learning.  Reading unlocks access to other curriculum areas and enables children to read, research and make progress across the curriculum.
8. Outdoor Learning
Taking your lesson outdoors extends your learning environment and engages children with active, multi-sensory learning. Children can explore and discover first-hand the things that they learn about. After all, what better place to learn about topics such as minibeasts than outside!
9. Involve Parents and Carers
For parents or carers, their last experience of school may have been some time ago and may well have been a negative one. It takes time to build up positive relationships but these are so important to empower families in knowing the best way to support their children. Parents' aspirations help to shape the learning journey children take. You could invite family in to learn with the children, let children be the teachers and teach their family or put on a community event simply to get families in through the front door and let them have a positive school experience.
10. Most importantly … Staff
All of these things are not possible without the time, dedication and expertise of the staff that teach our pupils. It is vital to equip staff with the right tools, skills and training to understand what and how they should be teaching. This could involve sending teachers on training or visiting other settings.  It is also vital to provide teachers with high quality educational resources that will help them to plan and deliver high quality lessons.
Rugged Robot Textbook and TTS Teaching Atlas
And remember …
What happens in the classroom makes the biggest difference.

The Attainment Gap, Education Endowment Foundation, 2017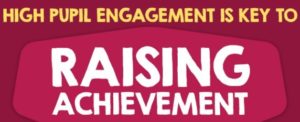 *(Sweller, J., Ayres, P., & Kalyuga, S. (2011). Cognitive load theory (Vol.1) Springer Science and Business Media)
Blog Updated December 2020