Take doodling to the next level with Zentangle©
You will need:
Method:
The first step is to mark out the spaces in which you will draw your patterns. Lightly, in pencil, draw 4 dots at the corners of a square. Join the dots with a lightly drawn pencil line, curvy or straight, to create a square. Now divide that space into several sections with flowing lines.  This is called the 'string'.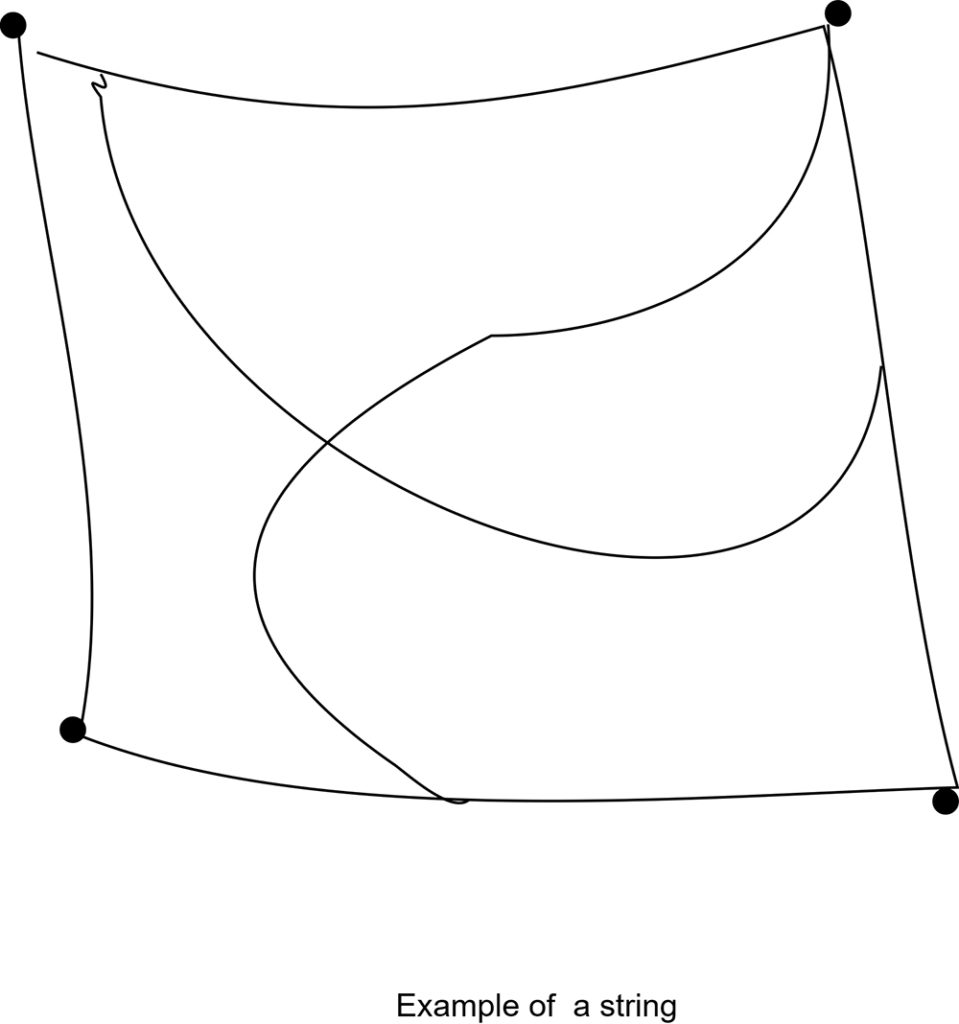 Traditional Zentangle© is done on a 3.5inch square piece of paper but can be drawn at any size. For  the next step you will only need a thin black pen.
The different patterns used in Zentangle© drawing can be found on the website along with the history of this lovely art form. There are other websites where you can find many different patterns. Each pattern has it's own name that often relates to what has inspired it. On this website you will find that the patterns are shown step-by-step which makes them easy to follow.
I would recommend the following patterns to start with; Bales, Holliabugh, Nipa, Cruffle, Riverstones, Pokeleaf or Pokeroot, Wired and Flux.
A few things to note while drawing…
Never use an eraser – any wobbles or hiccups will disappear into the whole of the drawing.
Feel free to turn the paper to make it more comfortable to draw. Some patterns are easier to draw if you turn the paper.
Focus on the line you are drawing and don't think about the last one or the next one.
Black on White
Zentangle
©
This is a fairly simple black and white Zentangle© drawing and uses the patterns Black Pearls, Cruffle, Flux, Knot Rickz and Pepper.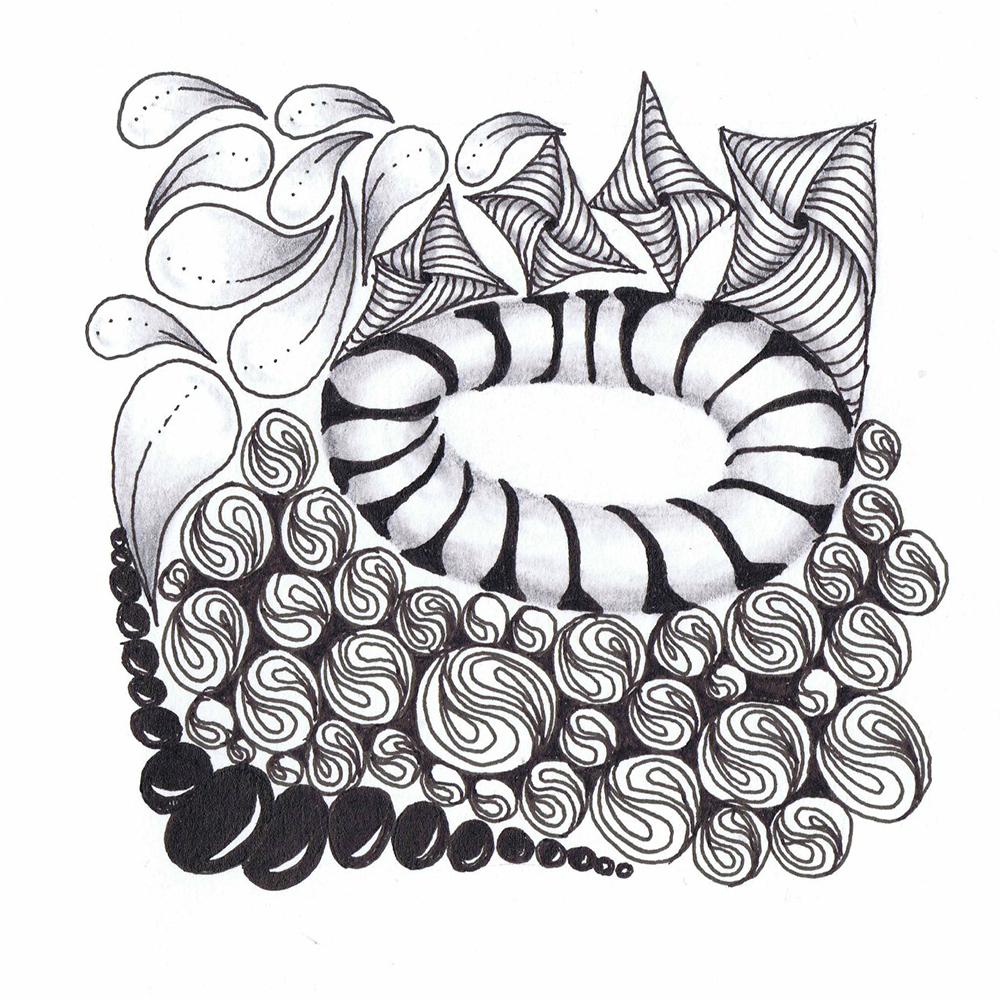 It can be a good idea to practice patterns on some spare paper if you are a little unsure of what you're doing but you can also just dive in!
This example includes the patterns Lava Juice, W2, Sand Swirl, Cracked, Yoga and Gutz
Adding Shading
Some patterns look best when a little shading is added with a graphite pencil. This helps to make them look more 3-dimensional. The easiest way to add the shading is to use a B or 2B pencil and then use a paper blending stump to soften the shading and to make it smoother.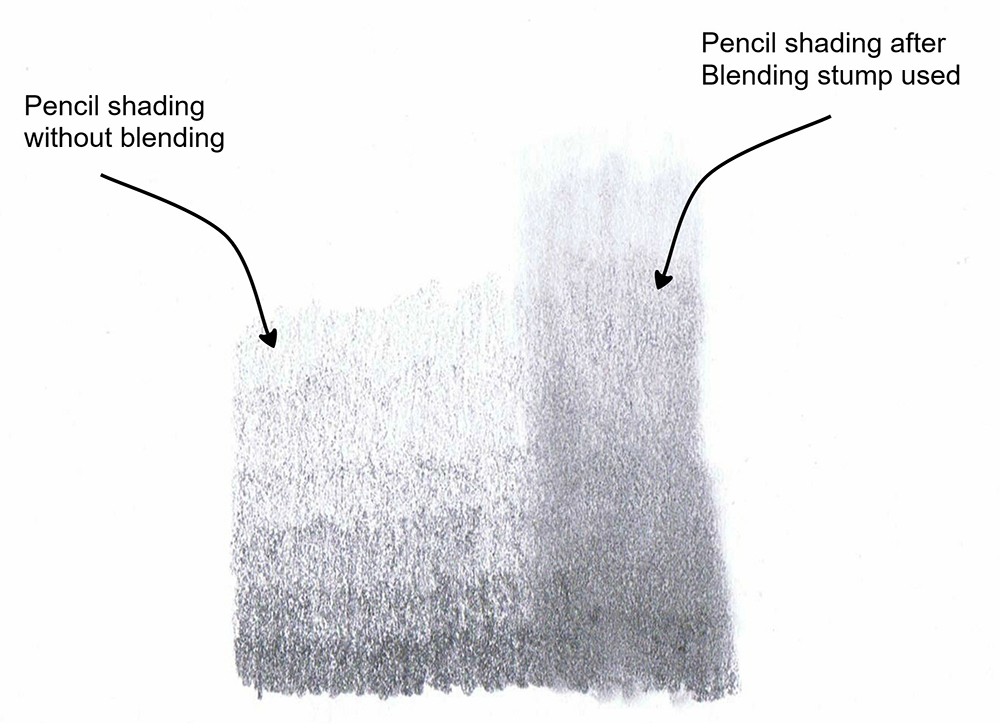 White on Black
Zentangle
©
An interesting variation is to use white pencil or pen on black paper. This works best with patterns that do not need shading.
You will need: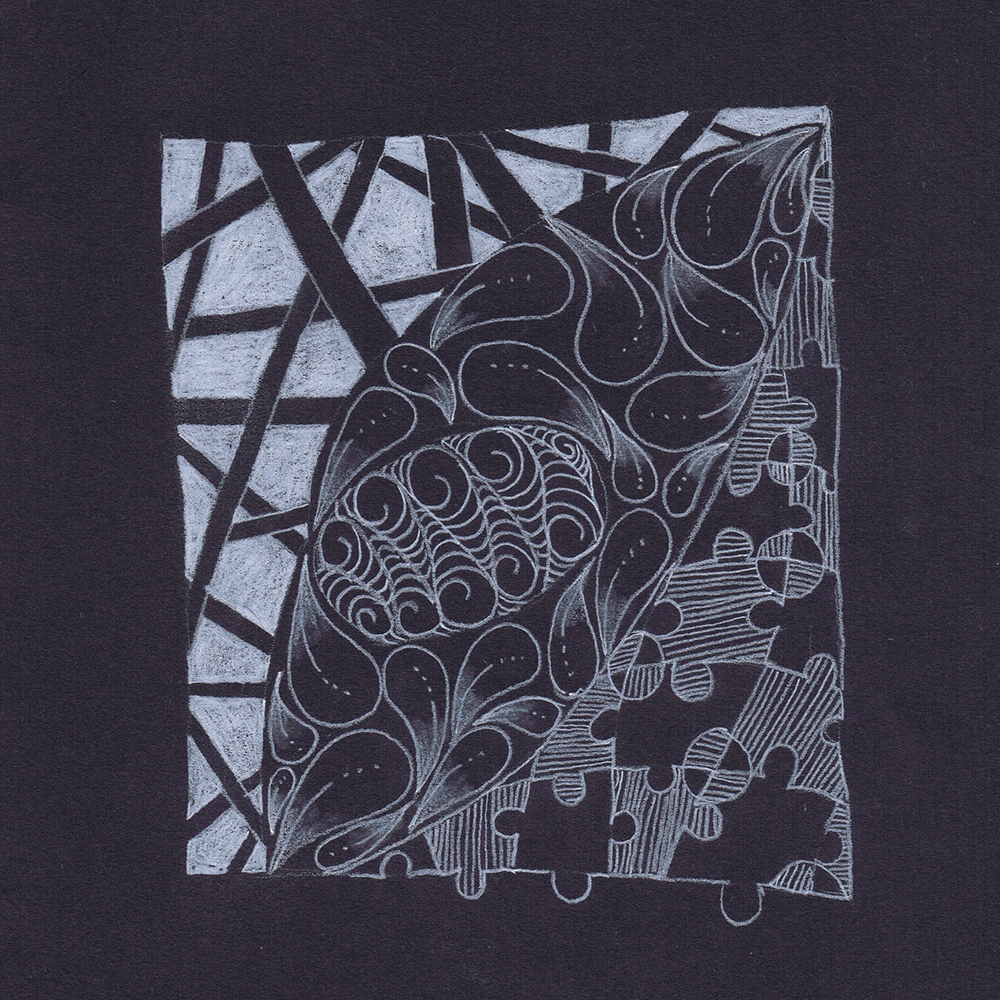 This example is done with white colouring pencil onto black paper.
The patterns are Hollibaugh, Flux, Paushalöv and Struzzle.
It helps to keep the white pencil very sharp. The pencils gets used quite a lot. That said, most assorted packs of colouring pencils come with a white that never gets used!
This version is done with a fine white paint pen but could equally be done with a white gel pen instead.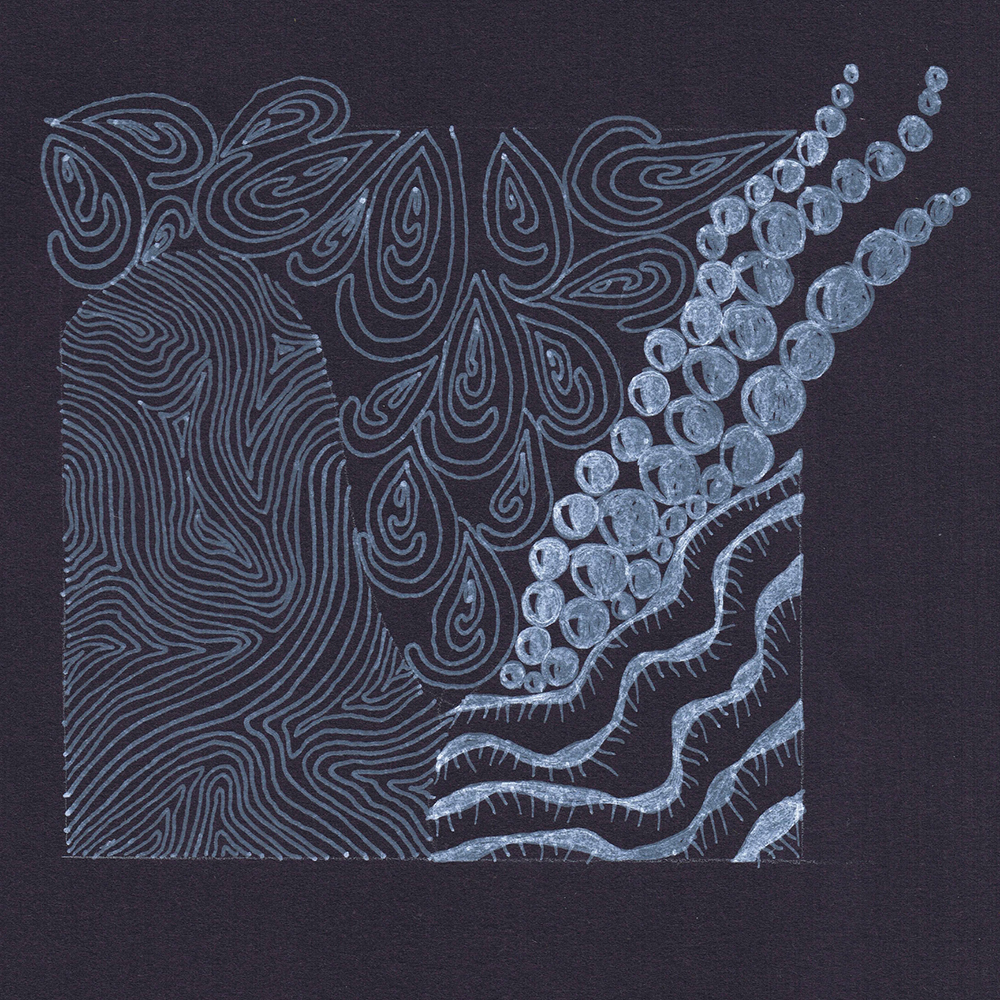 Using Colour
Sometimes a touch of colour can be added to a black and white drawing. It works best to keep the colour light and translucent although that depends on personal taste.
Pick areas to colour in order to highlight some areas or shapes. Alternatively you can use the colour where pencil shading might go.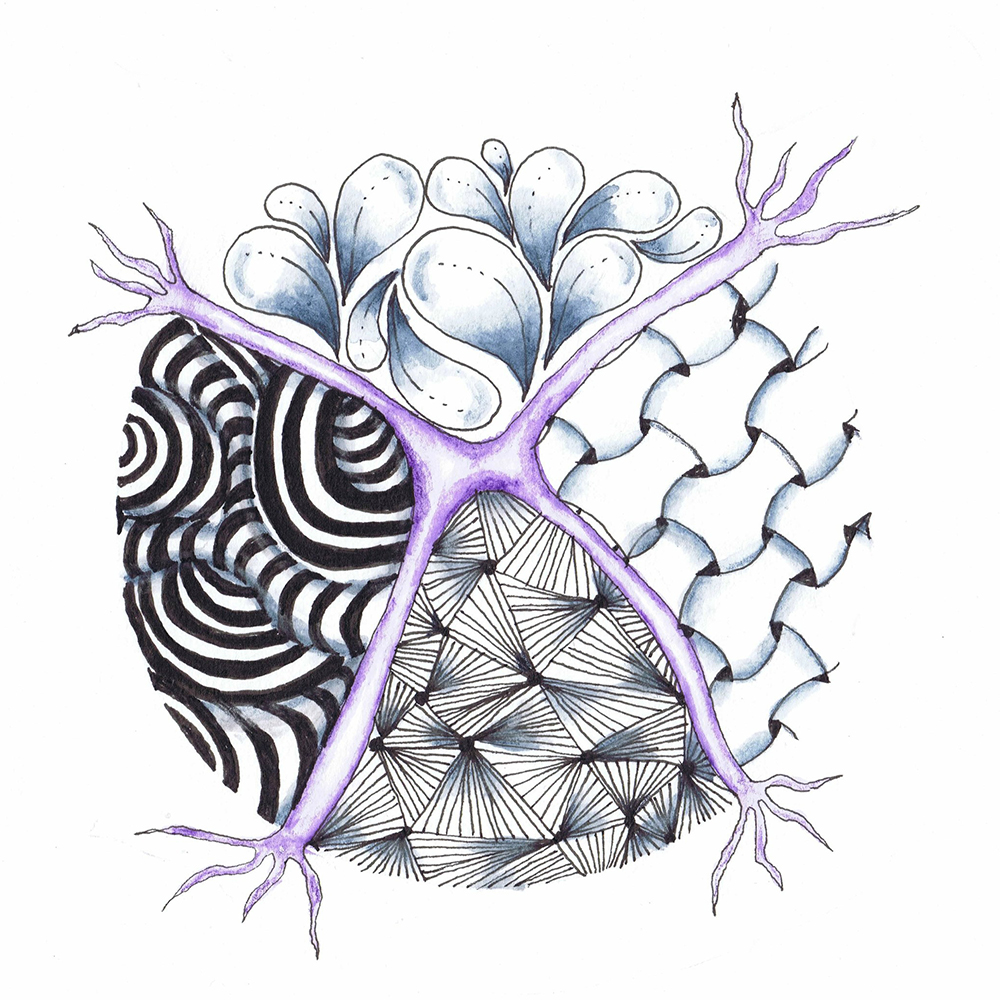 Zentangle© drawing is a great way to improve focus, skills and can also help with building confidence. It can be a relaxing pastime or a structured part of the curriculum. Either way it is an enjoyable method of pattern drawing.
With thanks to Alison Couchman for writing this post. Alison is a former teacher and textile artist. Visit her website for more inspiration.