You will need:
Large cardboard boxes x3
Fairy lights
Step by Step:
Step 1 – the house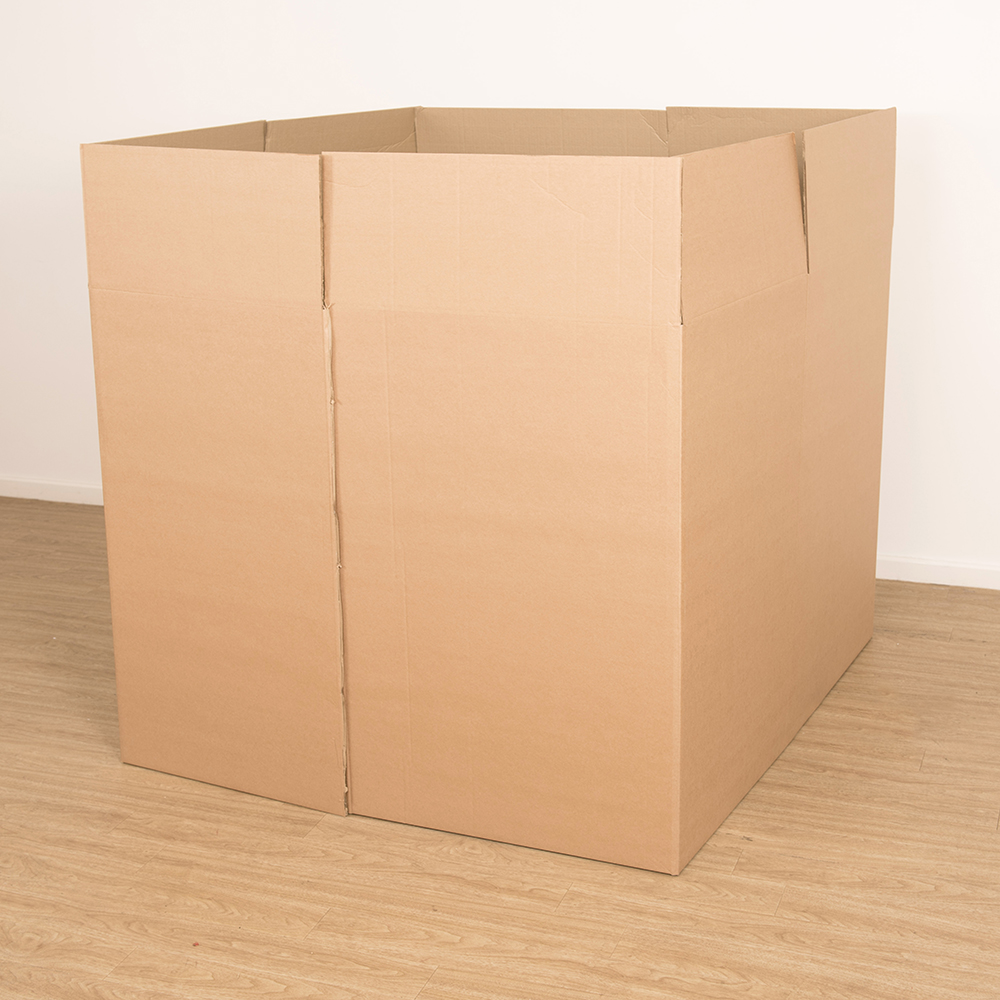 Start by opening out flat two boxes, then stand them upright to make a large square. Or, you can use one giant box. Two boxes can be joined together using clear tape or glue gun. Use the join of the boxes as the front of the house.
Step 2 – the doors
Cut out the door shapes from the front of the house. These can then be painted and decorated using glitter paint. To attach these back to the house, we have used the left over cardboard to create old fashioned style hinges – detailed below.
Step 3 – the window
Out of one side of the house, cut out a square. The piece of cardboard can be kept and split in half to make shutters. Stick these either side of the window. To frame the window and add texture we've simply glued white pom poms to the top and bottom.
Step 4 – the roof
Fold in the sides of the boxes and glue to create the slant of the roof.
Use the third box to cut out two triangles, which be can be used for the point at the front and back of the house, and glue into position. The remaining box will be used for the sides of the roof. Once opened out this can slide on and be glued into place.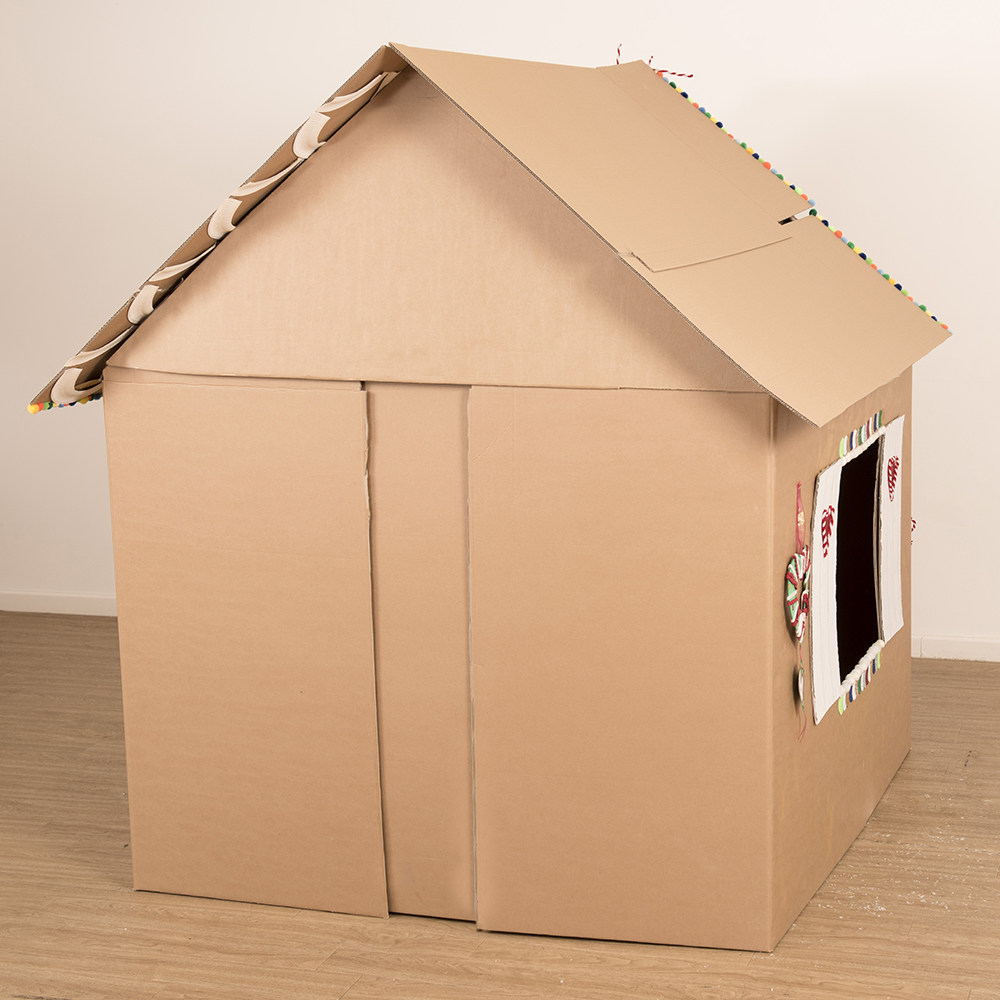 Step 5 – finishing touches
Decorate the roof by glueing cut out paper plates into position.  Add more colour and texture to the front of the house using giant mirror backed gems and twisted pipe cleaners to look like sweets and candy canes, paper plates wrapped in cellophane to look like giant sweets and glitter circles around the door, window frames and roof to add a magical glittery shimmer!
Finally, create a colourful 3D centrepiece over the door by decorating a large polystyrene wreath. We've stuck a combination of handmade, glitter and plain pom poms for a gorgeous tactile finish.
Once the house is built and in place, add fairy lights around the window, roof and doorway. The floor can be decorated with snow blankets to set the scene! Just add Giant Gingerbread men, a Christmas Tree and a Sign. We complimented the house with a Winter themed backdrop.
Shop our range of art resources here.
Congratulations to Trudy Paine who is the winner of our giveaway – winning everything that she needs to make this Gingerbread House!