I'm excited because I will get to try new subjects and take a step closer to going out into the big wide world.  I have Autism and Dyspraxia so for people like me who have these conditions moving to secondary school can be a bit more challenging. This means that I have done lots of extra work with my new school and my family to get ready for my new adventure at big school.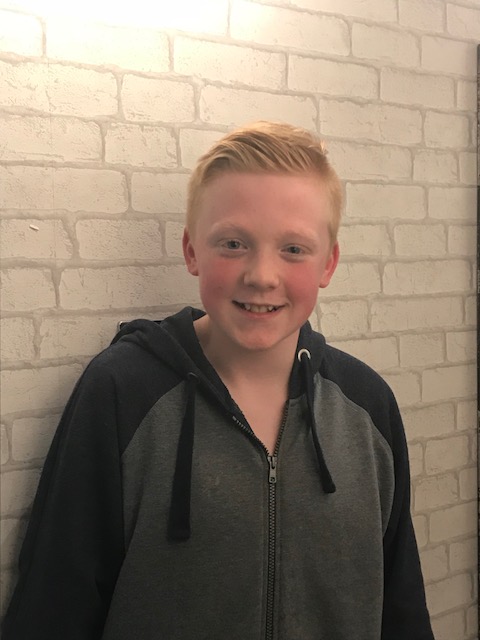 Here are some of the things that have really helped me not to worry about going to a new school:
Transition work started early in March. This meant I could take things slowly which means I can digest information better.
It is important to me that everyone knows my story: what I like and don't like, what I feel confident about, my strengths, what worries me and how best to help me. My new school let me write a short autobiography about myself. They read this carefully so that they understand me.
I had my own copy of the school prospectus, a map of the building and photographs of the places in school that I am likely to need to go to. This means I am confident already about finding my way around. Getting lost is one worry less for me!
I have had lots of short visits to my new school with different members of the teaching team that can support me. This means I already know the people who can help me and they know me. It was good to go around the school at different times of the day to get used to the different sounds and general busyness.
I had an extra small group visit with students from other schools so that I could start to make some friends. I now already know some of the new people in my tutor group.
My new school let me have important dates, timetables and my homework planner in advance so that I can get used to what they look like and how to use them. It is good when things feel familiar.
The school have been sending me regular newsletters with information about the school, ways to make friends, puzzles and quizzes about the school and answers to frequently asked questions.
I have all my new school uniform which has been washed in my usual washing powder and softener. This helps it feel familiar and softer. This supports my sensory needs. I got my uniform early in July so that I can keep trying it on and practising the different fastenings to make mornings less stressful.
I have rehearsed how I will get to school and get home and thought in advance about solutions to problems that might crop up. This means less worry as I will know what to do.
I have practised packing my bag and being organised. There is a lot to carry! I have made checklists using photographs to show what I should have to help me not lose things and have the right things on the right days.
I have colour coded my timetable so that it is easier to see what lessons and equipment I will need each day.
It is important that all teachers understand that everyone will be worried about secondary school on some level but some worry more than others. I am looking forward to secondary school because I have had a lot of help to feel ready and to deal with the little things that can cause big worries. When I leave school I would like to be a sport's journalist. A positive start to secondary school will take me one step closer to this goal!
With thanks to Alfie and Beccie (Alfie's mum).
Beccie (also known as Mrs Hawes) is Head of Service with Rushall Inclusion Advisory Team. Beccie's team works with a number of different schools offering support, advice and challenge regarding all aspects of inclusive policy, practice and procedure.
Beccie says " Along with the day job, I also have the pleasure and privilege of being Alfie's mum! Alfie has been working really hard with our local Occupational Therapy team and is currently undergoing diagnostic processes for Developmental Coordination Delay and an Autism Spectrum Condition. His resources have certainly made a big difference to him and he is keen to share his experiences so that others can be helped too.