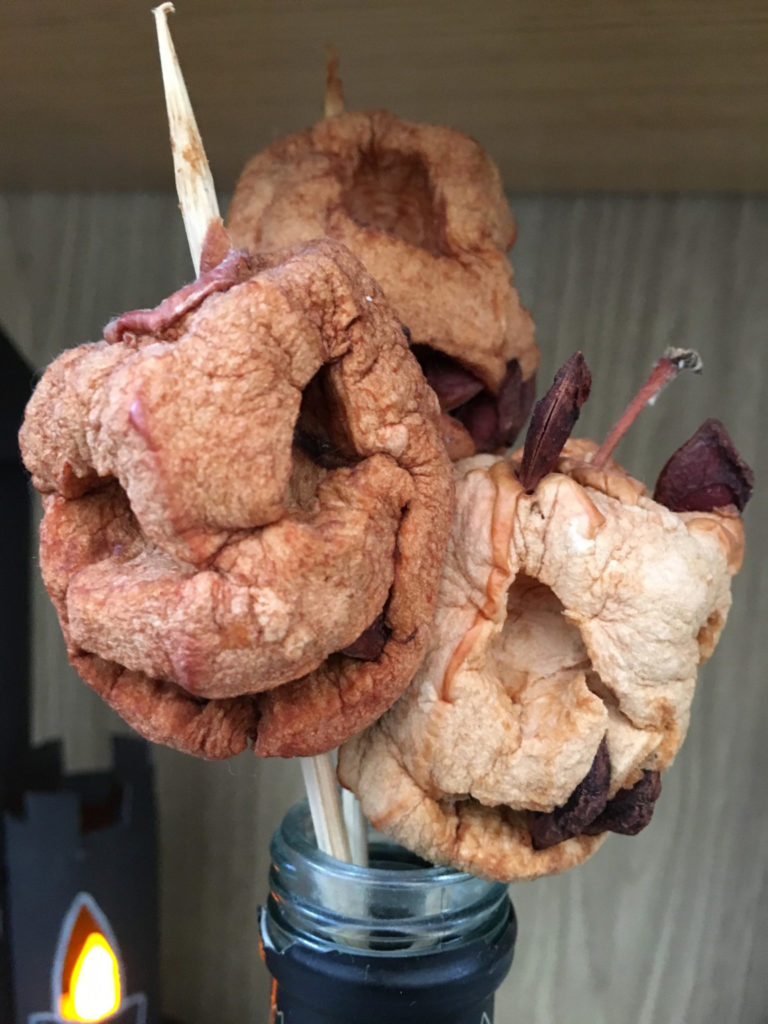 Here is a simple step by step guide to making them.
You will need:
Apples
Peeler
Knife
Broken up Star Anise
Skewer Sticks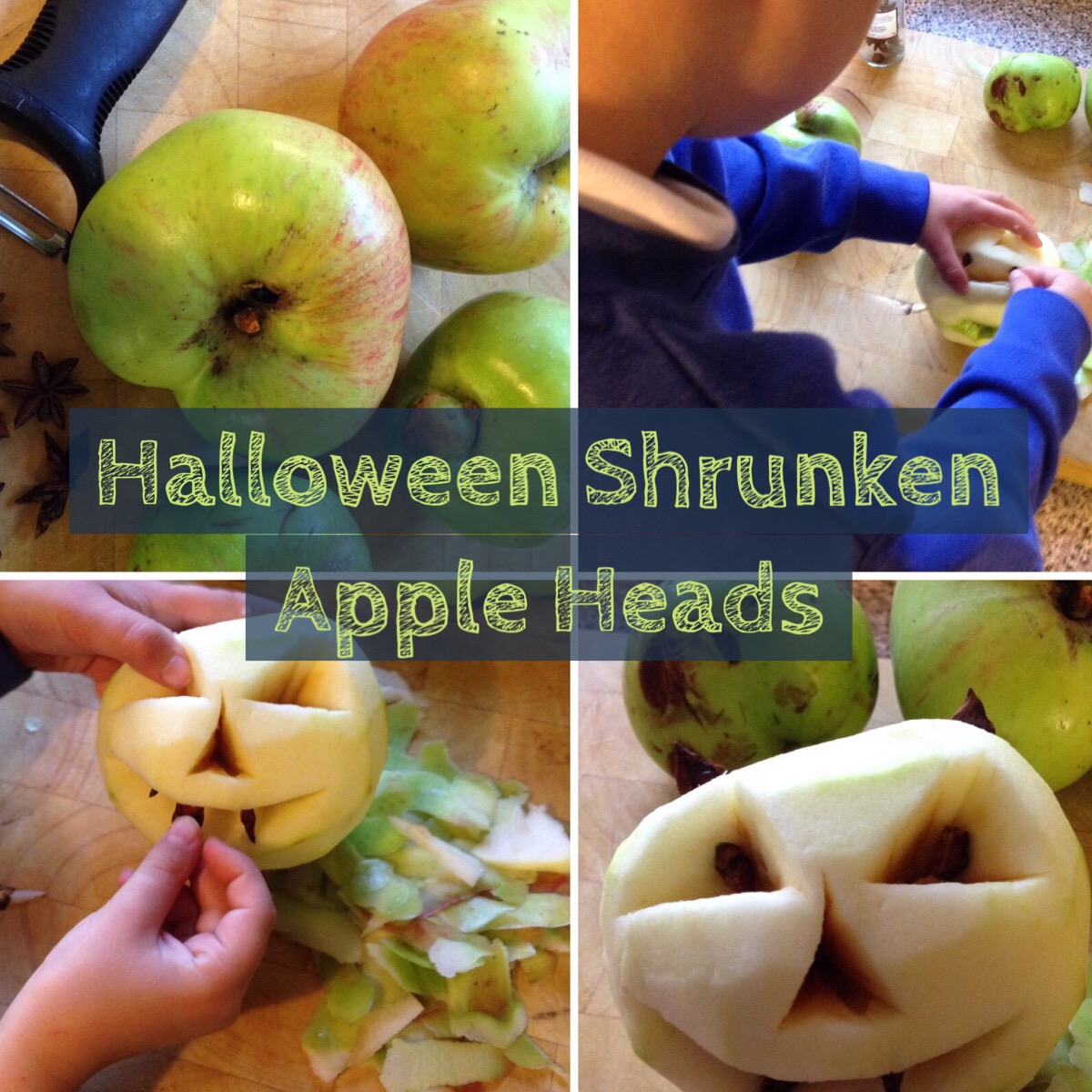 Step 1. Peel your apple
Step 2. Carve the eyes, a nose and a mouth
Step 3. Stick the pieces of star anise in the mouth by pushing the sharp ends well into the apple flesh – these need to be stuck in well so that they don't drop out in the shrivelling process! This can be quite tricky because if you push the pieces in too hard you may find some of the apple comes away.
Step 4. A grown up should skewer the finished head onto a stick and leave it upright in a jar in a dark place – the longer you leave it, the more it will shrivel!
Top Tip – Put these away for the following year and they will look even better!