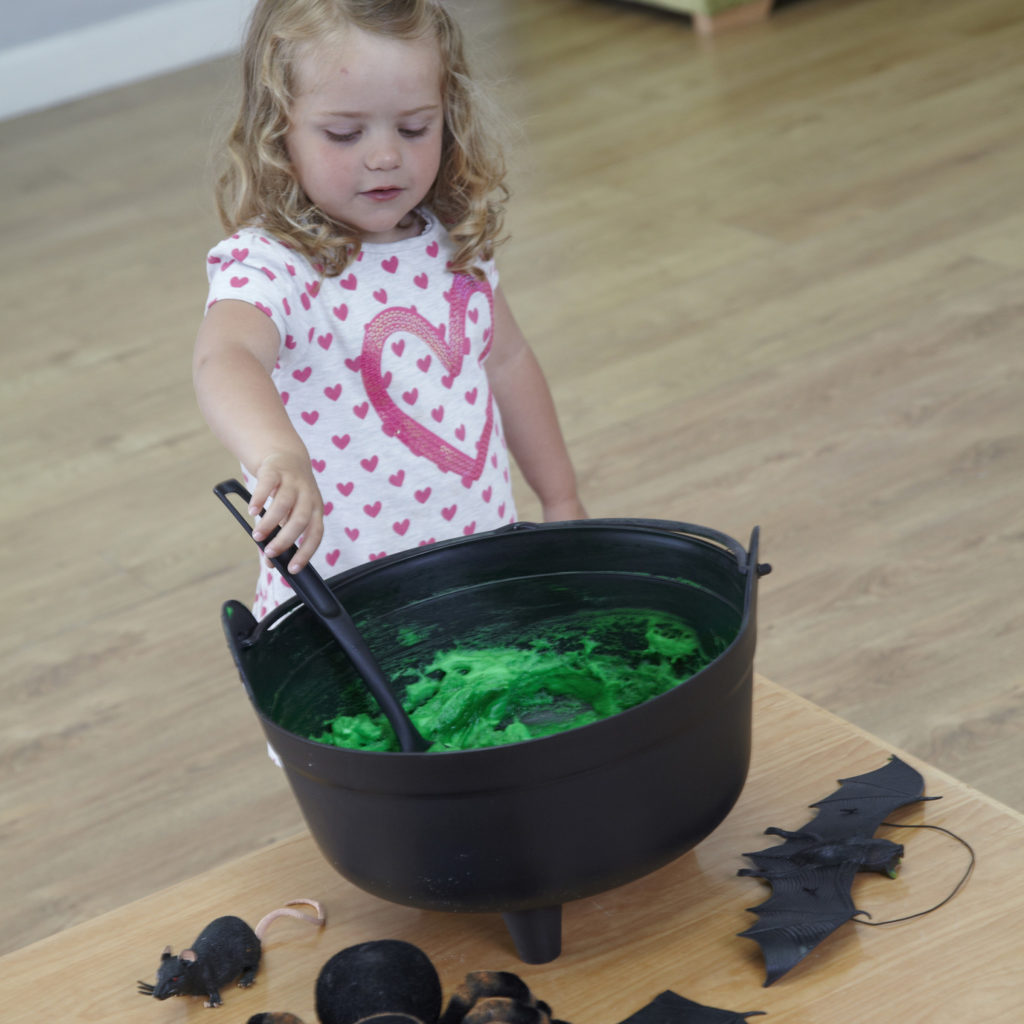 You will need:
How to:
Mix two parts cornflour to one part water – add the water slowly until you get the desired consistency.
Add just a few drops of food colouring and mix. Green is usually a favourite.
Top Tip: Try using foam or crazy sculpting soap with a drop or two of food colouring. Add glitter and sparkle.