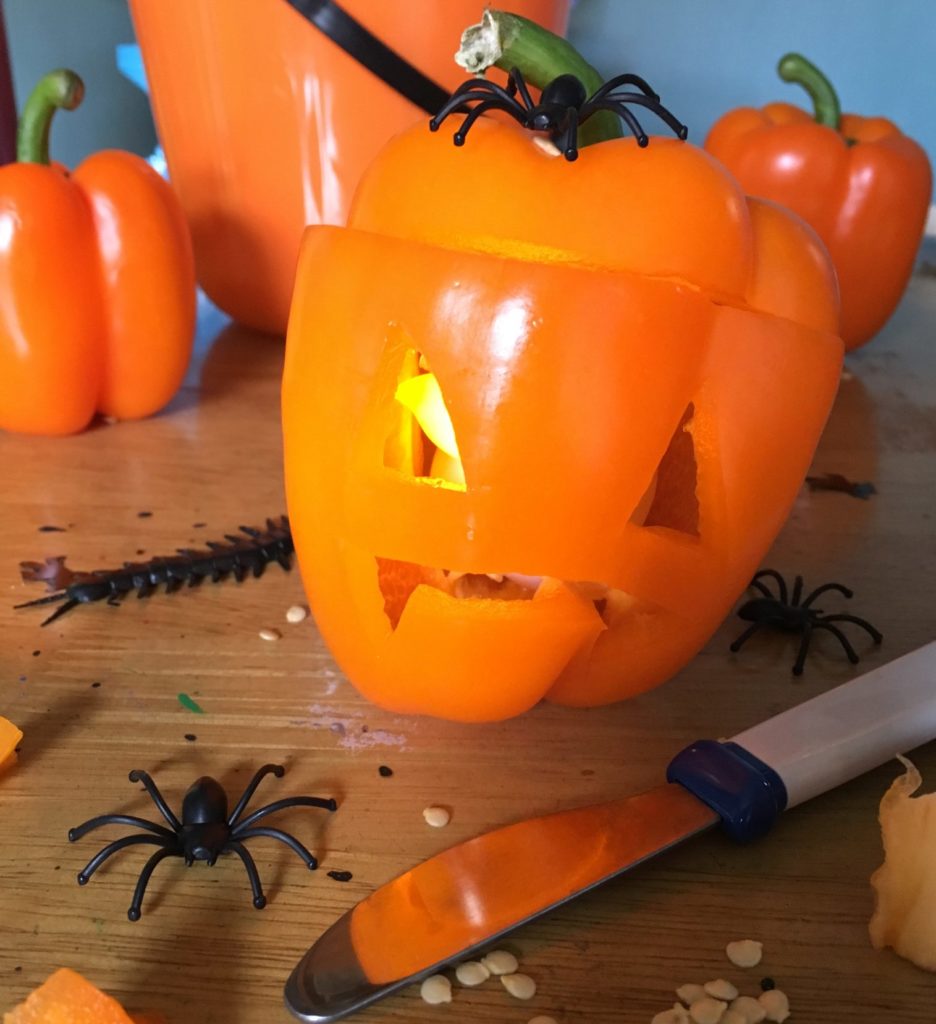 Children can draw their own design and then carve the pepper using a reasonably blunt knife as the flesh is so soft.
You will need:
Orange peppers
Knife
Pen – biro or Sharpie works best (for drawing a design on to carve)
Battery operated tea lights
Instructions:
Design a simple face – you won't have much room so a simple design is best.
Draw the design onto the pepper with a biro or sharpie.
Cut out the details.
It is not essential to scrape out the insides as it is fairly hollow.
Slice off the top once the face is cut. Doing this last is better as it makes the pepper more stable when cutting the detail.
Add a rechargeable tea light inside. You may want to remove the innards at this point to make room for the tea light.
View our range of Halloween resources here