Imagine taking the spoons outside and digging and delving in the soil. It might be a pirate's hoard that you discover! Incorporate them into your mud kitchen play. Make fantastic mixtures as you twirl, swirl and mix. Perhaps you can use them to make concoctions?
The long, swirly handle gives the spoons an extra special appearance and feel. Children might carefully transfer exciting ingredients from one container to another. This will take determination, good hand-eye control and practice.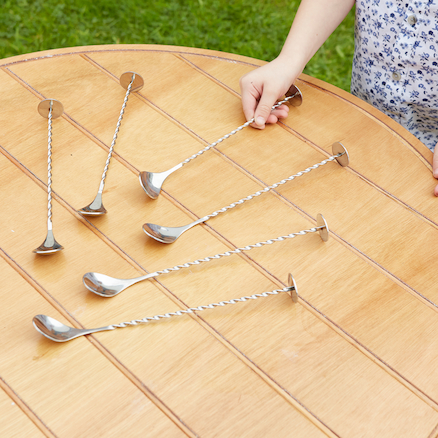 Incorporate the spoons into your home corner play. Imagine them in an ice cream parlour as you pretend to make delicious, delightful delicacies. Provide a range of containers in different shapes, depths, heights and sizes. Children will love transferring items into interesting receptacles. The activity will appeal to children who are engaged in a transporting or emptying and filling schema. What can you balance on these spoons? The children will obviously use them in a variety of ways!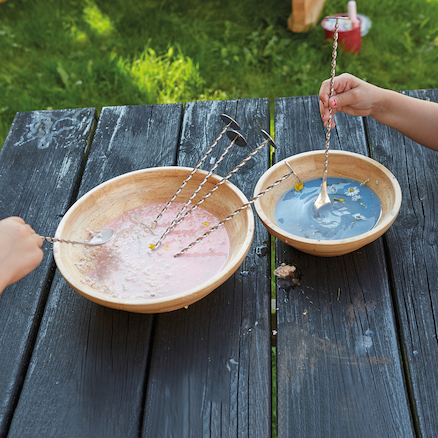 So when you look at them again, remember they are so much more than an ordinary spoon.
With thanks to Catherine Clark for writing this post. Catherine has worked in Early Years Education for many years. She is the in-house educationalist at TTS, consulting and advising on how children learn. Catherine has developed numerous award-winning products at TTS and is passionate about children having enriched, exciting learning opportunities.
TTS – in partnership with NDNA – National Day Nurseries Association members are entitled to the following offer: