Vocabulary and Reading
EAL children often do well with phonics and word reading, hence they tend to score well on tests that check the accuracy of word reading. However, they can score less well when reading comprehension is tested.
There is plenty of evidence to show that both the size of a child's vocabulary and the depth of his/her knowledge of vocabulary (how words are used in context) are linked to the successful development of reading comprehension skills. Essentially, the more words a child knows, the better reader she or he is. This is true for all children learning to read, however, we should plan the teaching of vocabulary with our EAL children in mind.
This will require careful planning to identity the vocabulary children may or may not know in the curriculum topic you are teaching.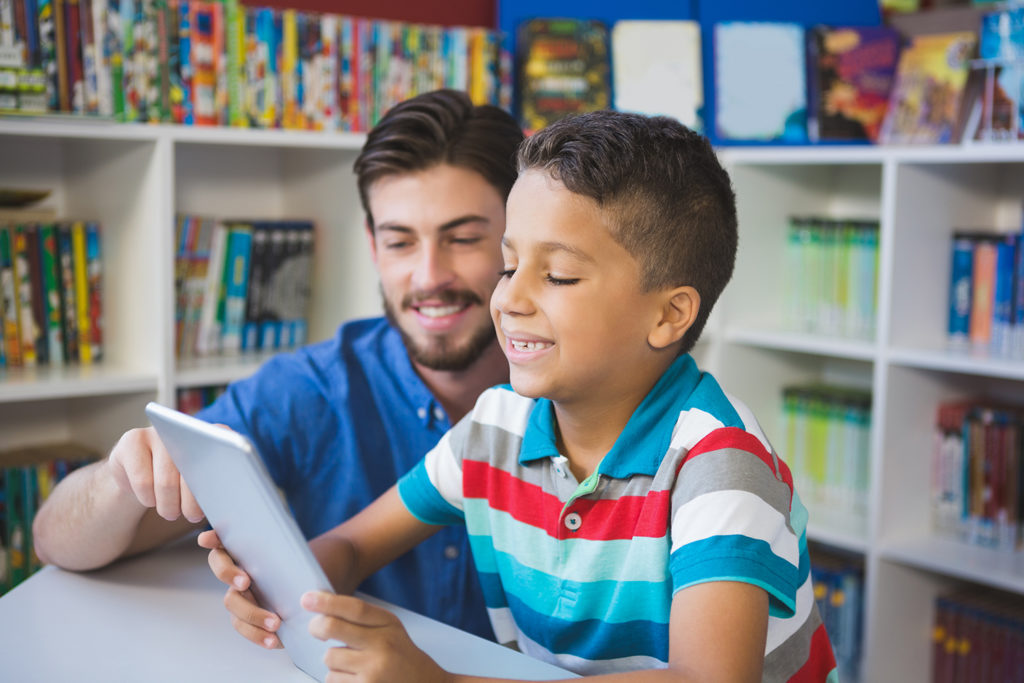 Pre-teach vocabulary and explicitly teach subject vocabulary
Pre-teaching vocabulary and explicit in-class work on subject-specific vocabulary will help learners at all stages of language proficiency.  You can use language-aware adults for targeted support if available; key visuals and glossaries in cross-curricular texts are useful resources for all. Younger, new-to-English children will love the colourful artefacts and images in

TTS resources to support explicit vocabulary teaching

.
Link listening and reading comprehension skills
Audio books (available on-line or as CDs) can provide great opportunities to enhance listening and reading skills for EAL learners. You can give them more time to listen repeatedly and provide appropriate scaffolds to support their language acquisition.
For example, when listening it helps to establish the "gist" first – the main idea/overview – before listening for more detail. Provide a listening frame – for example, simple diagrams/pictures which can be annotated or ticked off when key phrases and words are spoken. The child could make a tally chart of the number of times the teacher uses certain words which have been pre-selected and pre-taught. A group could play Word Bingo: a chart of key pre-taught words to cross off/dot during a story, podcast or talk.
Greater challenge for more proficient learners and older children could be to mark words in a chart when they hear or read two connected words. For example, on this simplified chart the pupils have ticked when they have heard or read the adjectives down the side of the chart when used with the nouns across the top. The content of the passage was about the Norman Conquest and Bayeaux Tapestry taken from Life in the United Kingdom, a Guide for New Residents, 3rd edition, Page 19  © Crown Copyright 2013

This technique improves reading comprehension and listening skills, consolidates understanding of pre-taught vocabulary and fosters a greater depth of vocabulary understanding.
Building up vocabulary size: Memorisation
Pupils at all levels of language proficiency need enough time to learn vocabulary by heart. Repetition and practice is the key, for example using flashcards or memory games. One popular idea is to collect matching pairs of words which have been placed face down in the same position. Also, 'Vanishing Cloze' activities can help memorisation skills. This is where a short piece of text is read or chanted aloud, and then words and phrased are progressively removed. The pupils have to remember and speak the word or phrase that is removed. This can be managed easily on an old fashioned whiteboard, IWB or within a Powerpoint presentation and has the added bonus of helping the understanding of words in context.  The TTS Memorisation and Phonics book, CD and flashcards are ideal.
Memorisation and Phonics is designed to support children who get a bit "stuck" in the development of their word reading. Delightful, humorous poems will appeal to children across KS2, as well as KS1, to help them practise phonics, develop their visual and aural memory skills and also to read key words in context and thus help their understanding. There are detailed teaching notes for follow up activities that include vocabulary work, grammar in context, reading in context and shared and independent writing. Some of the activities could be delivered in small catch-up groups, but they could also be adapted for whole class work.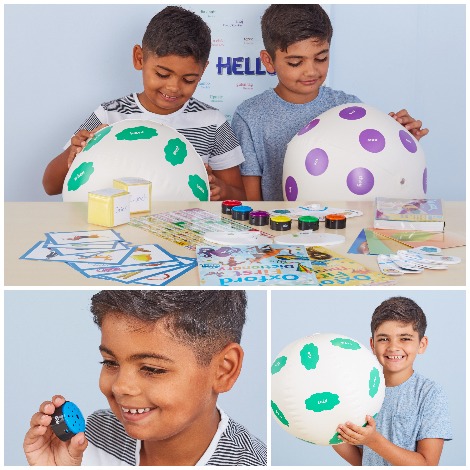 Idiomatic language and Collocations
Idiomatic language is challenging for EAL learners. Try explaining the meaning of the following expressions: "Hey you, Nosy Parker", It's a piece of cake!" These expressions, which are often understood instinctively by native speakers, are not easily translatable. You may need to anticipate these when you see them in informal fiction writing: it could be great fun demonstrating what they mean in context! They could also provide opportunities for drama work or thinking metaphorically!
Collocations are common in English – essentially, these are common combinations of words used repeatedly to become part of the language – for example, "strong tea", "fish and chips", "to and fro" or "a good chance." Our EAL learners will need explicit help to understand these and use them appropriately.
With thanks to Paula Elenor, MCIEA for writing this post. Paula is an Independent Education Consultant, Trainer and Coach.
Shop our range of EAL resources here