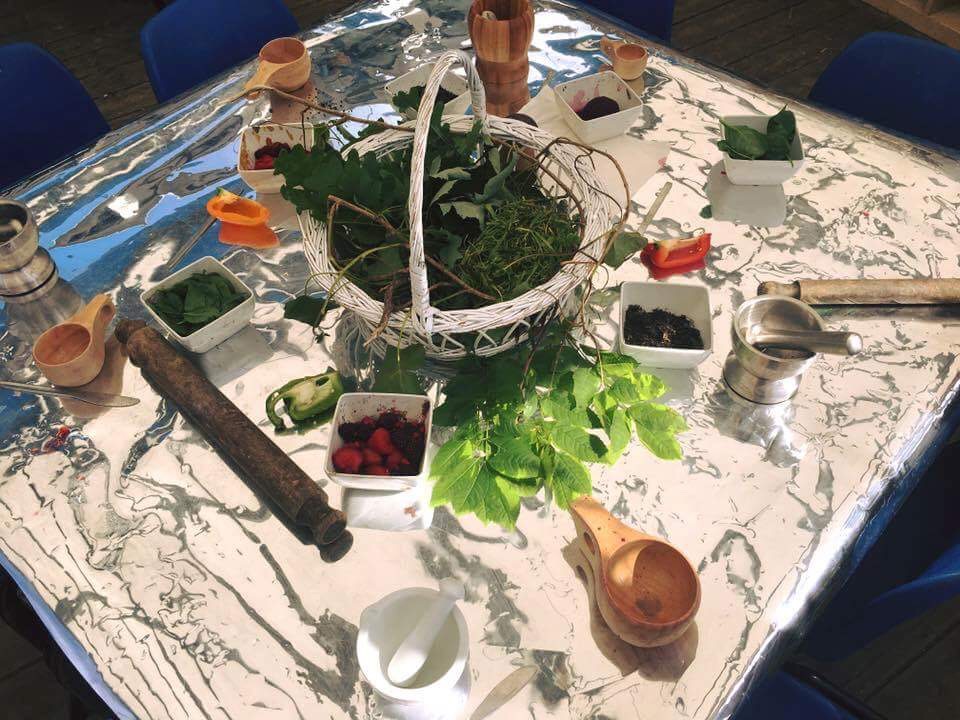 So before we begin, I feel I need to tell you the background to our natural paint making activities.
On one particular Forest School session, a child announced that they really wanted to paint. As you can imagine, in the middle of the forest, without prior awareness of a desire for painting, we did not have any resources with us. So we used what was available. At 'Little Learners' we see the natural environment as an opportunity to explore, investigate and discover; and that's exactly what we did -we made our own mud paint right there in the forest!
Over the following weeks we began to explore this idea of natural paint a little further, using a wide variety of natural and found resources before eventually moving onto using things that can be grown.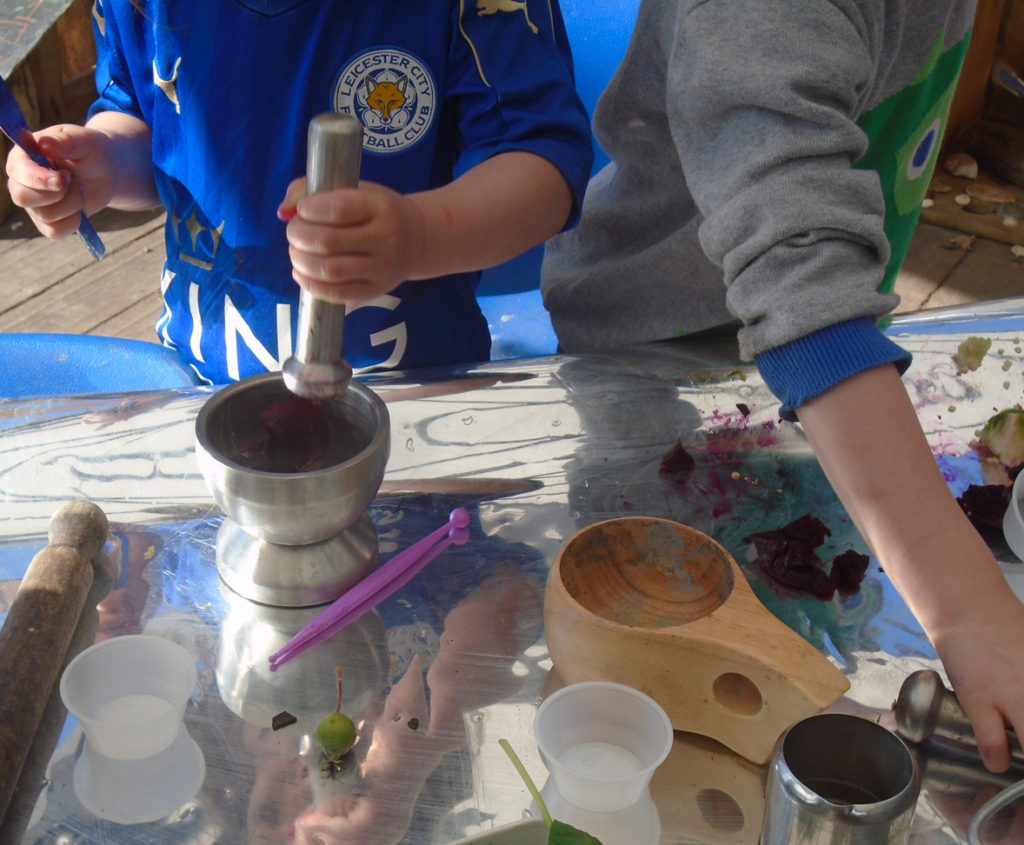 Time to get stuck in!
As with every experience we provide, that first glimpse is so important, so we always aim to ensure that the children can see every aspect of it. Do they know what's available? Are there enough resources?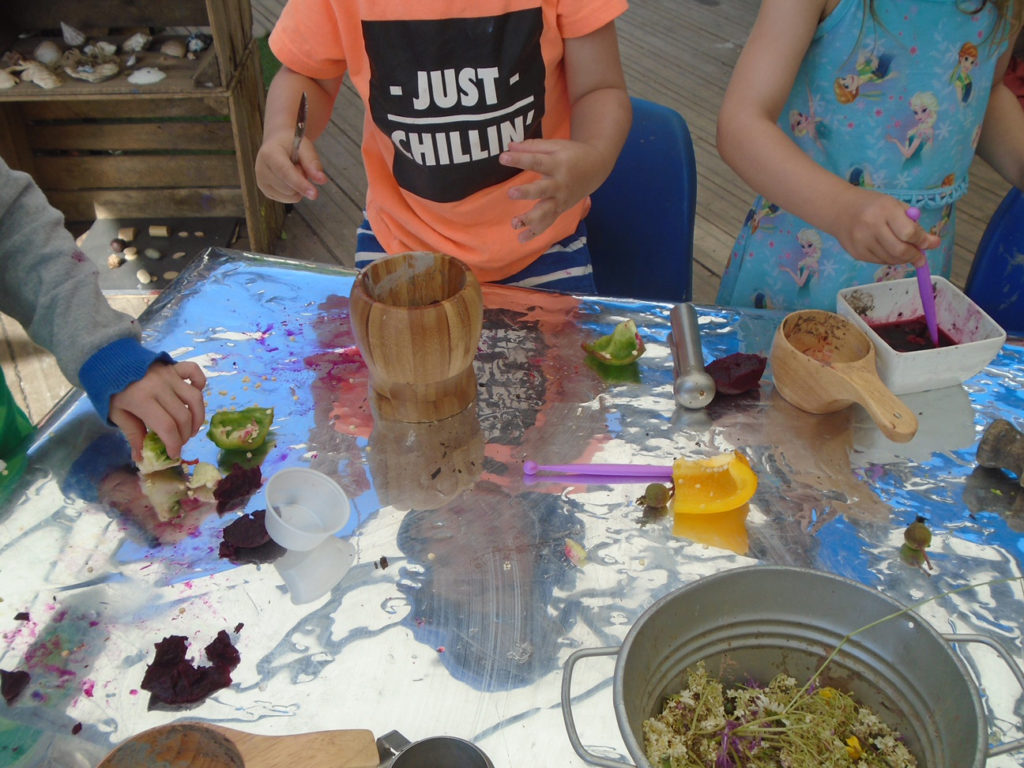 As you can imagine, this 'natural paint' experience is always a highlight of our sessions and after the initial investigation, children's independence and determination really grows. The activity is definitely more about process than end-product, although there can be a final outcome! The skills developed, methods used and the idea of trial and error really shine through as the children navigate the resources and each other.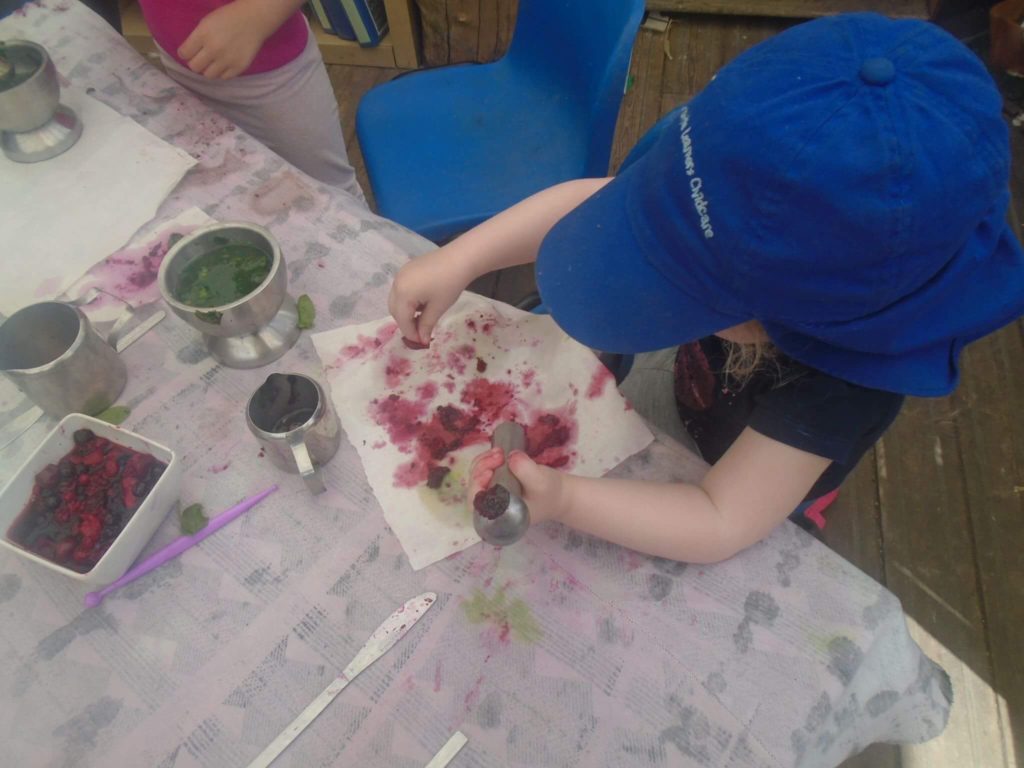 The beauty of this experience is the freedom the children have to follow their own intuition. They can work individually or choose to work collaboratively and all the time a narrative is developing as they share resources and ideas. The adults can really support and differentiate the learning based on the child's individual needs, interests and next steps, at the same time as the children become engrossed in such a therapeutic experience.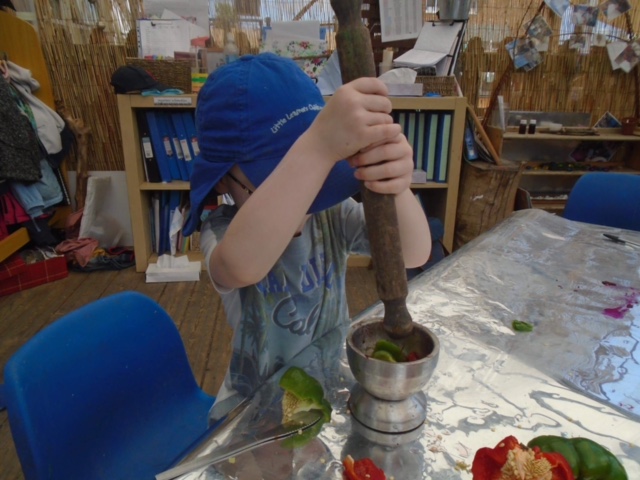 As we have seen on many occasions, there is no limit to what can be accomplished. Mathematical concepts are strengthened as the children explore the measurements and quantity of the resources through the combinations they create. Those all important motor skills are constantly being exercised through the selection and manipulation of the resources and by using knives, pipettes, mortar and pestles etc. The activity also provides a deeper knowledge and understanding of natural objects, including food. Children are encouraged to think carefully about the shapes, textures, taste and smells of their ingredients and consider whether they are how they expected them to be inside.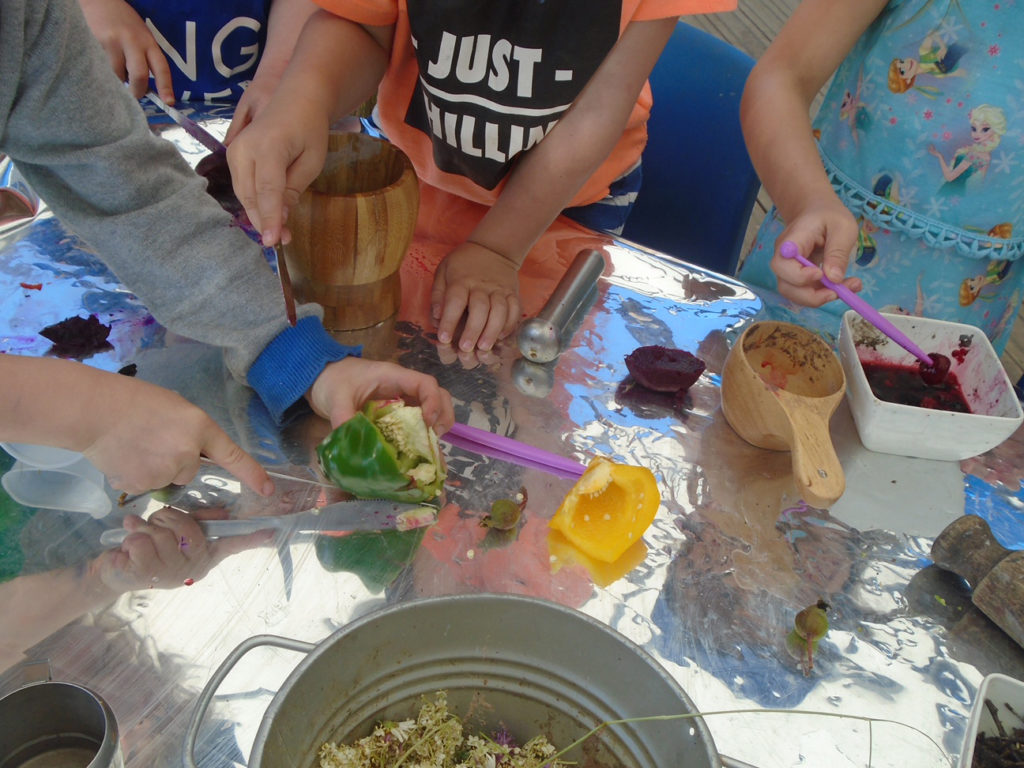 One moment that will always stay with us happened in the preparation for our first food-based paint making experience. As the children helped to compile a shopping list of food to create their favourite colours, one boy announced, "We just need lots of blueberries. I need to make blue paint". I'm sure you can imagine the conversations that ensued once the blueberries had been mashed up a little; although we've still not found a good way to create that blue paint. Any ideas? We'd love the hear them!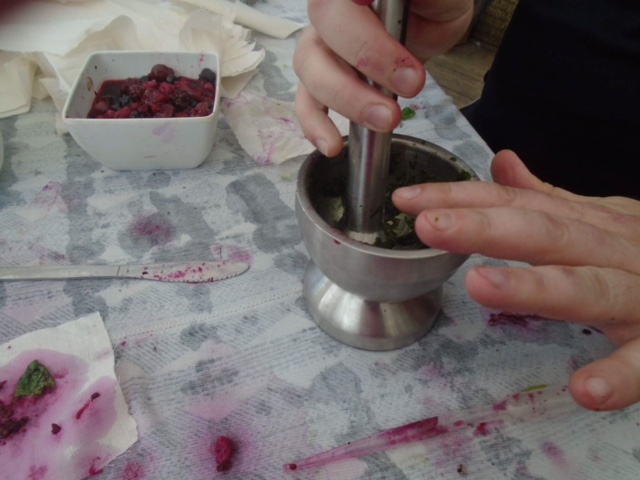 Five top tips for making natural paint:
Be adventurous – don't just stick to what you know will work.
Get completely stuck in – what better way to model problem solving skills than testing your own theories?
Don't seek out the 'end product' – It never ends! We were fascinated to watch our mixtures separate again after a few days.
Keep going – a little elbow grease goes a long way.
Be prepared – have bottles ready to store your paints (we use bubble bath bottles) and have smaller containers for children to take samples home with them!