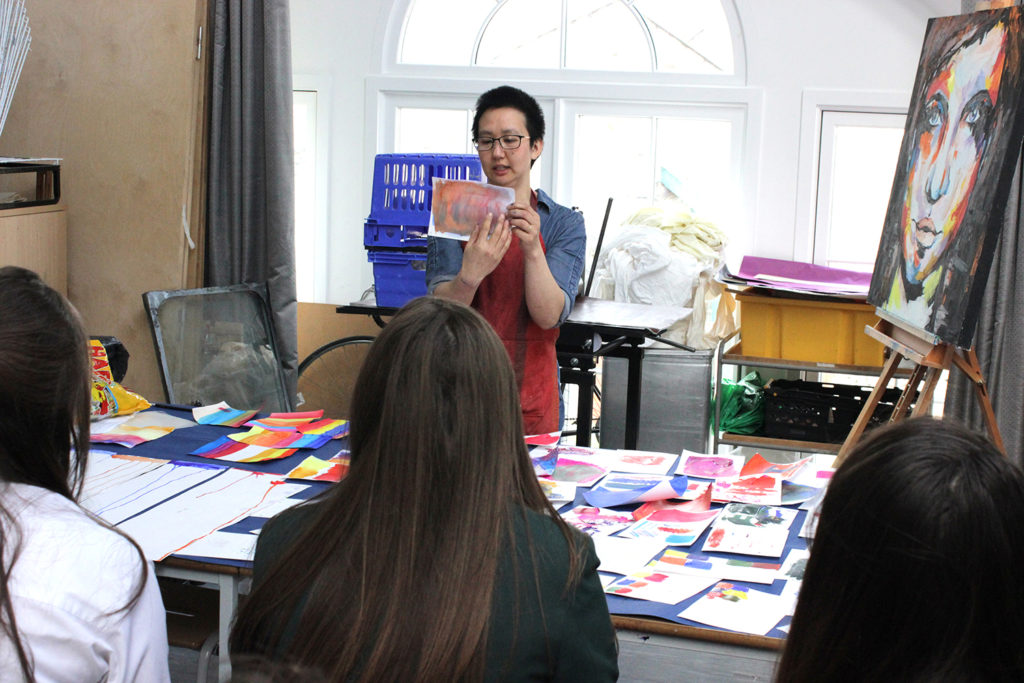 You can run this as a competition or just a couple of exploratory lessons. This challenge is appropriate for GCSE and A-Level but could be adapted for KS1, KS2 and KS3.
To run it as a competition you could see how many of the challenges students can complete in a set time. Divide your whiteboard/big noticeboard up into the challenges, give the students a pile of paper (ask them to put their name on them) and a big wodge of Blu-Tack/pins and away they go! As they complete a category, they need to stick their work in the correct section. A useful critique session could follow, evaluating the quality of the pieces.
Or, I often use long lengths of cartridge paper that are then folded like a concertina to make a book which the students can then use for reference, like a paint strip card.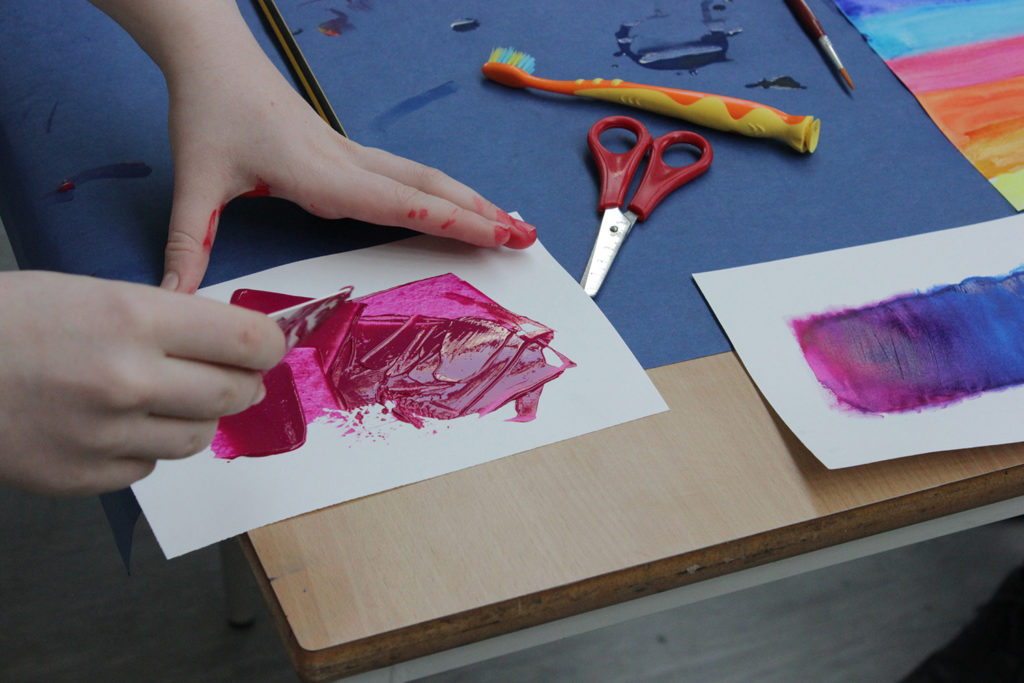 Use old store cards as palette knives – you can cut them to any shape you like. Provide a range of brushes (see the making your own brushes blog post) and mark making tools.
Download the handout and put a colour chart on the wall. Analyse the colours, discuss the differences between alizarin crimson and vermilion, pthalo blue and ultramarine. Have some laminated colour wheels at the ready. Do not allow them to use black (see Challenge No. 8).
I prefer not to demonstrate (see Professor Marvin Bartel's excellent 'Creativity Killers', in particular, ♯4.) but do spend some time beforehand working through the challenges so that you have some examples to quickly show (and then hide) if students get stuck.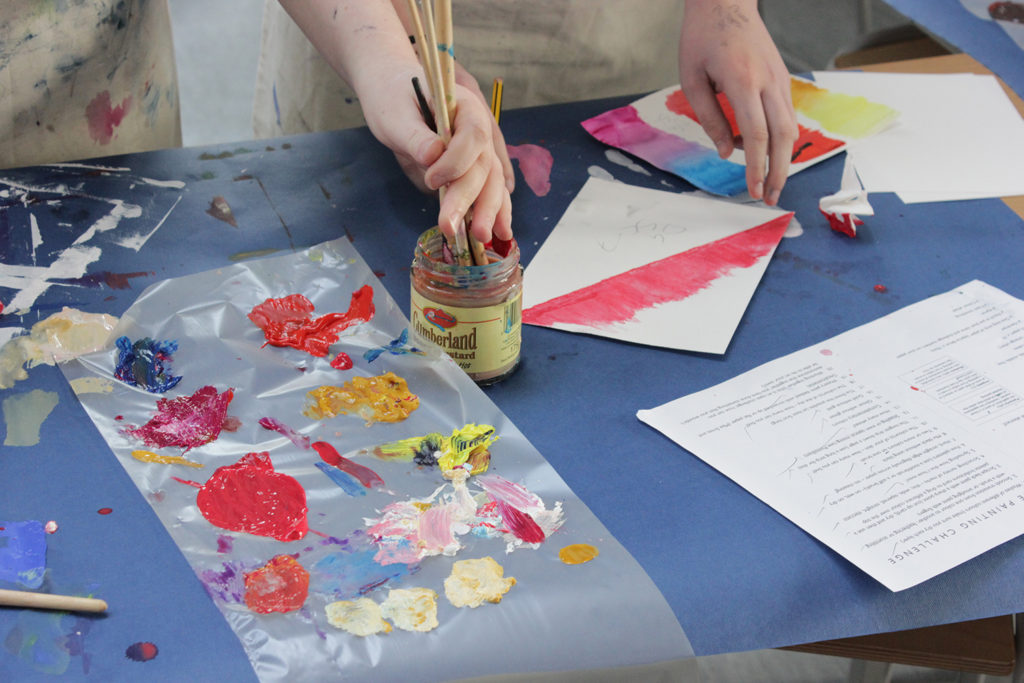 The best paints to use for this are acrylics but also consider readymix, powder paints, inks (Brusho, Indian ink, acrylic) and PVA. Have a couple of hairdryers ready for some of the challenges.
Painting tips:
Change water often
Add colour to white, not other way around
Red is a strong colour, add less than you think you will need
Acrylic paint dries to a slightly darker colour
Always wash brushes after you have finished. Acrylic dries waterproof.
If you get it on your clothes, cold wash (30 degrees)
Keywords:
complementary colours
Decalcomania
feathering
impasto
optical mixing
painterly
Pointillism
scumbling
sfumato
staccato
stippling
Follow-up lesson ideas
Students could:
Collage their work into something new.
Photograph/scan their work and use it to create a new starting point/development.
Write about their work in a poetic/technical way.
Create a handmade sketchbook or use a collection of challenges to create a sketchbook cover.
It's probably best not to show them any artists before they do the Painting Challenge as it will lead to expectations about how their work should look. But post-session it's useful to look at Vitamin P and P2, Expressionism and any artists who use painterly techniques as it will validate their explorations (playing).
Thanks must go to art teacher Mrs MacFarlane of Kirkbie Kendal School, Kendal for letting me invade her beautiful, creative classroom to run this workshop. Her Year 10 students were open, positive and definitely up for the challenge. All photographs courtesy of Mrs MacFarlane and Vega Brennan. Also, with thanks to Vega Brennan for writing this post. Vega runs Linden Print Studio, a friendly, creative space for people interested in learning about printmaking, from beginners to experienced artists. Contact Vega by email here or visit her website for more information and courses available.