Monday – Do Chips grow on trees?
Who knows where chips come from?  McDonalds is just down the road!
How many children these days have actually dug up a potato, peeled it and cut it in to chips?
Talk about this and get the children to use the 'Where Does It Come From?' Flip-It cards.
Additionally, there are many ideas and free activity sheets all about potatoes from the Tesco Eat Happy Project website.
Tuesday – Continue the 'Where does it come from?' food theme by talking about milk.
If you have the Flip-It cards, you might use the Free downloadable worksheet – Where Does It Come From? All the cards have a number which relates to this.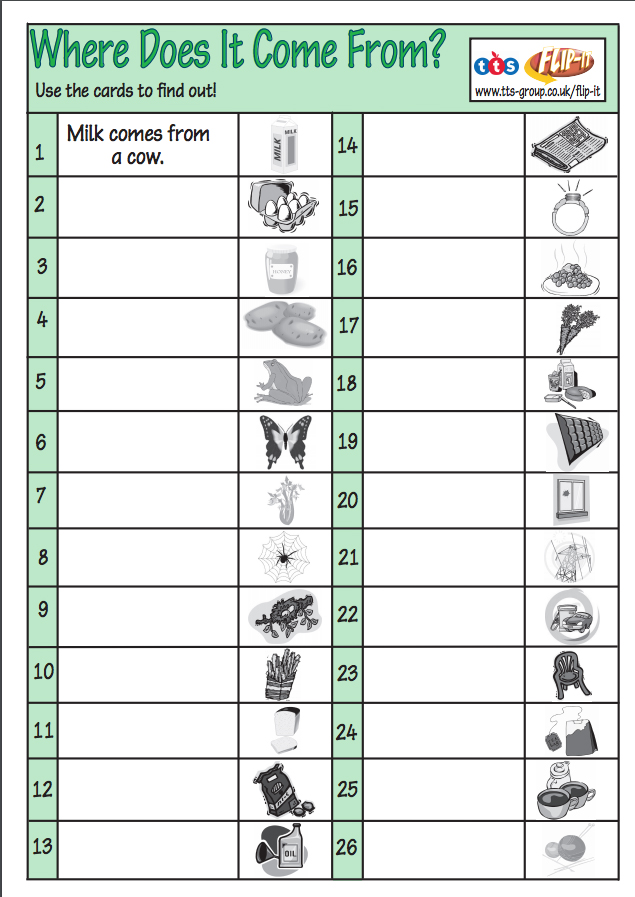 Once again, the Eat Happy Project also has free downloadable resources such as: Do you know where milk comes from?
Wednesday – Is a lemon sour or sweet?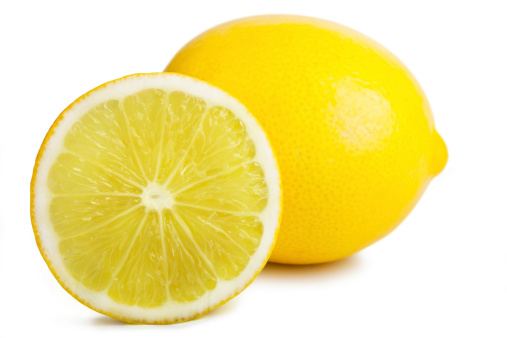 Hand around a lemon and get children to describe it. What does it look, feel and smell like? Cut one up and taste it. Photograph their reactions!
Look at images such as crisps, cake and grapefruit and identify whether they are sweet, sour or salty.
Thursday – Compare everyday materials
Gather together a selection of random food-related objects (such as a potato, a banana, a tin of beans etc.) and get children to come up with one word to describe their main properties.
Help children to expand their scientific vocabulary using the 'Top Science' Flip-It cards alongside this great free top science worksheet
Friday – Where does food go between your mouth and your stomach?
What do children think? What happens to our food once we have chewed and swallowed it?
'Parts of the Body' Flip-It cards are one way of finding out. They provide simple explanations and a great worksheet to keep all your answers in one place.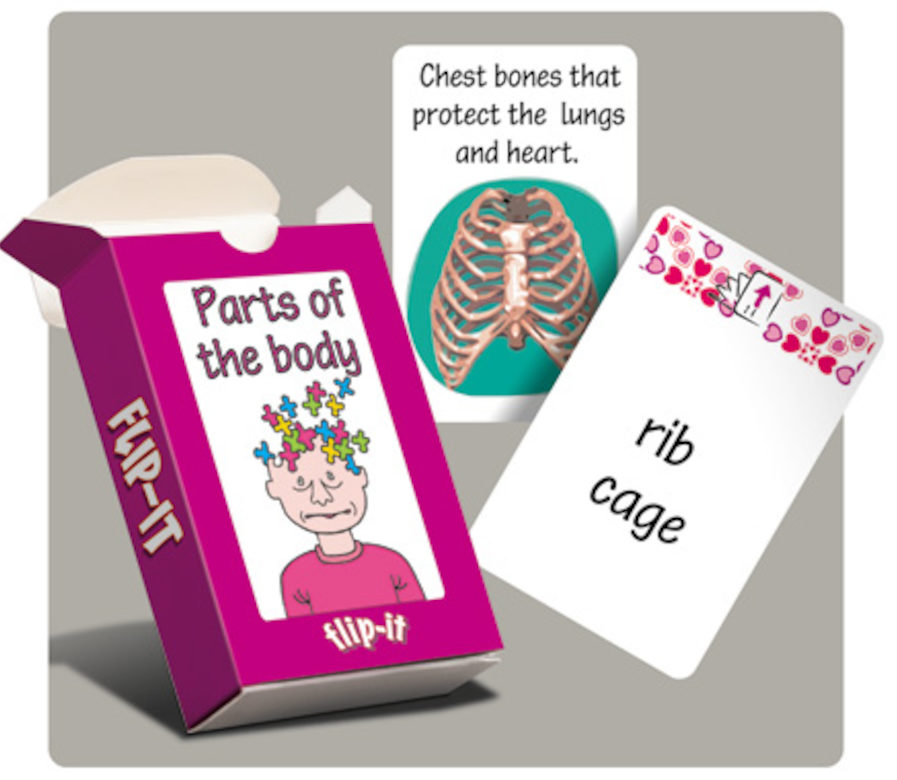 Shop our Flip-It Science Range here
With thanks to Sally Northen for writing this post.