Alphabet bags are an exciting new, play-based, innovative approach to gaining key early language skills, this set of 26 alphabet bags are each uniquely designed and can all be filled with objects of your choice.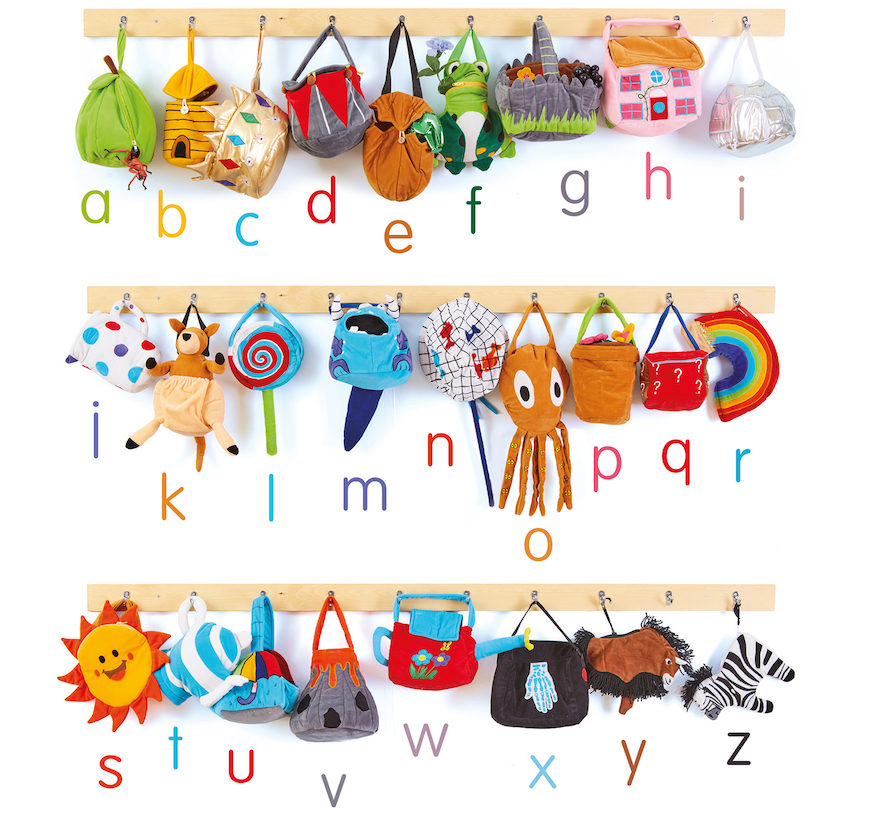 Each fabric bag comes in a specific design to represent a letter of the alphabet. It is a wonderful scheme to teach Phase 1 phonics and includes a book packed with ideas.
We know children love to find, collect and transport things, and now they can combine this with learning letters. The bags can be used in a variety of contexts. Imagine having a watering can full of objects starting with 'w', or a garden full of 'g' things. The children can also choose their own accessories and follow their own interests.
4 ideas…A magnificent monster:
• What is this little monster called? Is it Mike, Millie, Micos, Marsha, Monica or Matthew?
• What does he like to eat? Is it Minstrels, Mars Bars or Maltesers? (Pop the empty packets into his mouth.)
• What about a more healthy option? Does he like mango, melon or milk? (Carry out a taste activity.)
• Invite the children to mix a concoction for the monster to explore. You could make a marvellous mixture for Mike the Monster!
With thanks to Alice Sharp. Alice is an Early Years specialist working with education organisations around the world. Originally a primary school teacher, she is an author, trainer and specialist in providing exciting provocations for children's learning. We have worked in partnership to produce these delightful bags and practitioner's guide in order to support early phonic and language skills in a meaningful and fun way.