I want to start cooking in my classroom, where do I begin?
Start simple, use low risk foods and dishes that can go home uncooked, which don't have to be accurate to work. All our recipes are developed to be fool proof with room for mistakes. Bakes will always be more sensitive to errors than stews.  Think about the number of ingredients and processes you want the children to carry out, can measuring/weighing be turned into spoons? Can you pre-measure some of the ingredients so the children stay focussed as the recipe progresses faster?
What are the minimum equipment requirements for a cooking activity ?
A  clean wipeable surface, a work mat or chopping board, kitchen cutlery, mixing bowl, cooking containers such as take away foil trays for cooked items and a fridge to store chilled food safely.
If I don't have access to an oven can I still carry out cooking activities?
Yes, the book includes no-cook recipes such as Mandarin Ice Cream from Italy or Mango Salad from Thailand  packed with fresh herbs and delicious mango, a great way to add fruit and veg to your plate. However, at KS2 the requirement is for children to learn to use heat in cooking – you could start with a toaster, a kettle and mini oven. You could use a Baby Belling to show how food changes when cooked and teach safe hot food handling.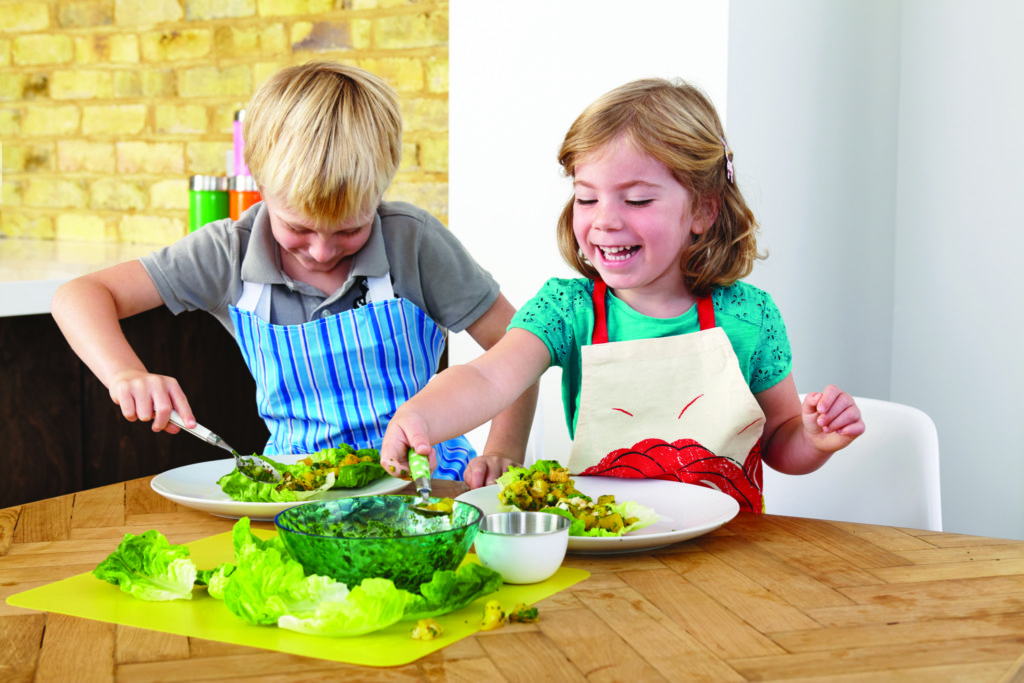 What are the key health and safety concerns with cooking?
The five W's: Wash hands, Wear an apron, Wipe surfaces, Wear hair tied back, Which allergies?
A great Activity for showing the importance of washing hands uses Glitter Bug Gel and a UV light
1)    Apply some of the Glitter Bug Gel to your hands

2)    Before your class enter the room shake hands with each of them

3)    Turn off your classroom lights

4)    Explain to the class using the UV light that when you shook hands with them you passed bacteria onto their hands, this is why it is important to wash our hands thoroughly before we touch our food

5)    Ask your class to wash their hands thoroughly

6)    You could then use the gel to see if their hands were washed thoroughly
If the children are different ages or mixed abilities what kind of activities do you recommend?
Start with a recipe that uses familiar ingredients such as Banana Bread from Mauritius. You could pair the children up, one younger and one older to help where appropriate. Older children will stay focussed for longer so split the tasks up.
What is your favourite recipe from the book?  
The Savoury Olive Oil Crackers from Italy, as they look like giant tongues and are deliciously crunchy! There are so many to choose from but I do like the Tagine from Morocco as it smells amazing!
What are the benefits of cooking in the curriculum?
Cooking is more than producing a product using food. There's maths, geography, science, social skills, health and wellbeing, cultural understanding – in fact it is probably easier to say which part of the curriculum can't be integrated into Cooking and Nutrition – and the answer is none! Sometimes the biggest task is to decide what you are going to focus on; make sure that you choose a recipe for more than the edible result and think about what other learning  you can integrate into the lesson  .
For more about "The World in My Kitchen" and a number of downloadable recipes visit //blog.tts-group.co.uk/2016/06/14/the-world-in-our-classroom/ –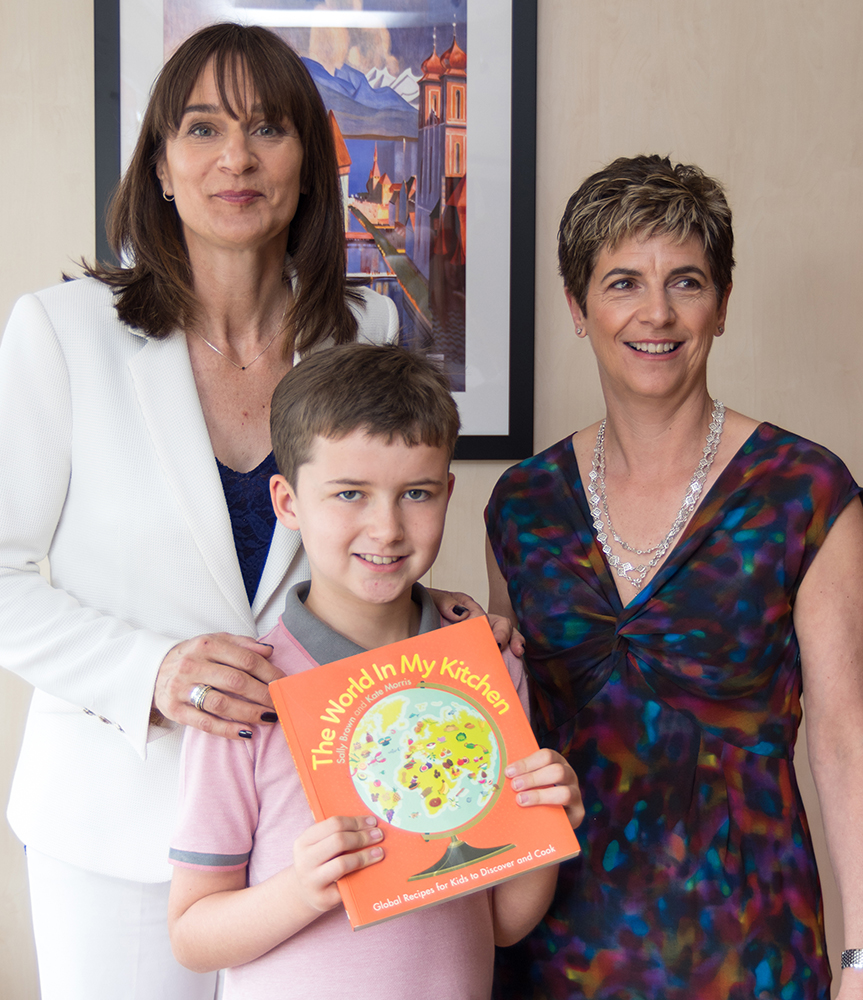 With thanks to Sally Brown & Kate Morris, Authors and children's cooking consultants, for writing this blog post.
Whether it's devising and delivering training courses for teachers or providing bespoke expertise to local authorities or schools, or helping kitchen equipment manufacturers 'understand' the children's cooking market, we are experts. Our measurable track record includes:
Co-Devisers of 104 episodes of CBeebies, i can cook
Authors of 4 books
Product consultants for Lakeland
Catalogue consultants to TTS Group Educational Supplies
Being commissioned by Buckinghamshire and Wiltshire County Councils to create and deliver cooking training courses
Child friendly recipe development for Le Creuset