The festival is celebrated over a period of five days, each day having a special significance. It's a time to think about the future, have fun, share food and gifts as well as remembering the traditions related to the festival. Diwali takes place on the last two days of the dark half of the Hindu months, Ashwin and Kartik (Oct/Nov). The date changes each year as the Hindu calendar is based on the moon. Wherever Hindus may be they will share the Diwali celebrations of light conquering darkness and good triumphing over evil. Hindus and Sikhs alike consider Diwali a special time with lots to celebrate and be thankful for.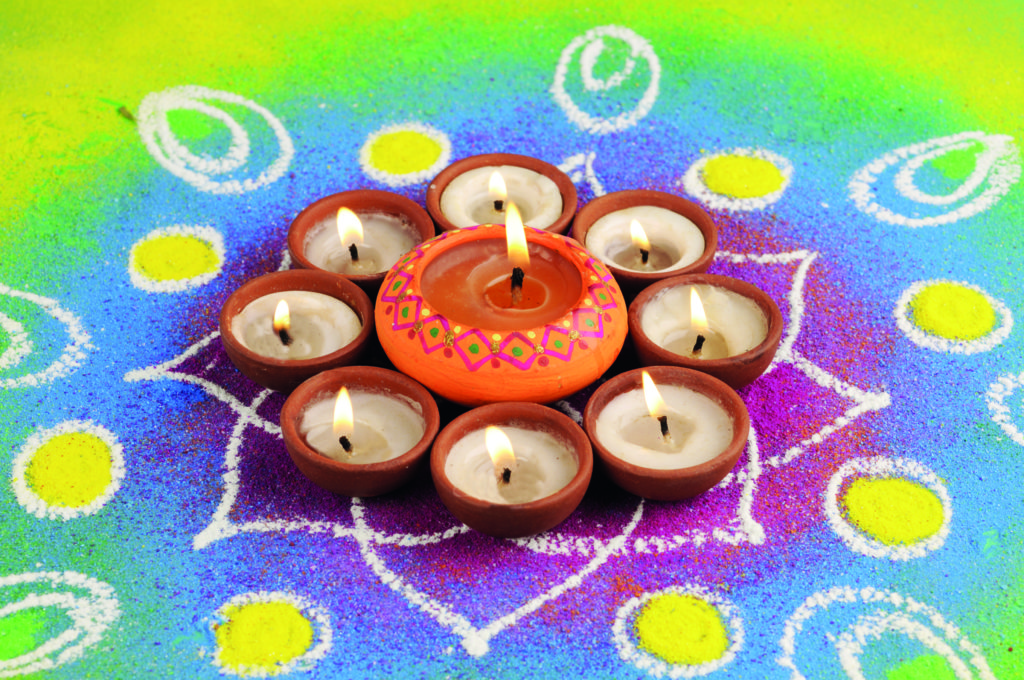 Dhana – Trayodashi
On the first day a diva lamp will be lit and positioned so that the single flame points to the south. This acts as an offering to the god of death, recognising that death is a part of life. You could make a diva using air dry clay. Roll the clay into a ball, smoothing out the surface. Flatten a little, then press your thumb into the centre and press the sides out until the middle is hollow. Lightly pinch the front part of the lamp together and make patterns in the clay using a tool (or a pencil point). Leave them to harden and dry out, then decorate with water based paint. Finally, add a flame. Make your own pretend paper flame from foil or just use tea lights or a battery operated rechargeable version to make it safer.

Narak Chaturdashi
On the second day families share food and traditional sweets are eaten. In the evening, people will watch fireworks as well as illuminating their homes with lights and diva lamps. Try this wax crayon craft. Use a wash of watered down ready mix black paint over a colourful crayon picture. The paint will not stick to the wax and your night sky pattern will be revealed.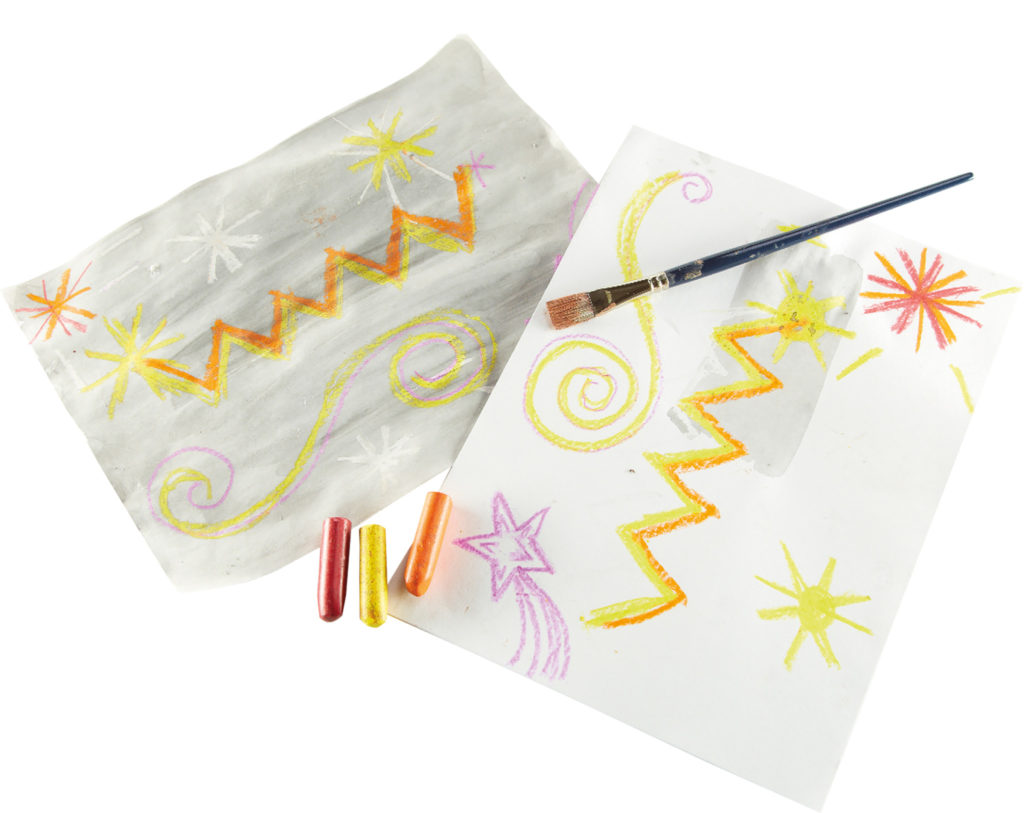 Lakshmi Pujan
The third day is celebrated in worship of the goddess Lakshmi. The goddess is welcomed by creating Rangoli patterns at the entrance of homes. These are often made using chalk, flour and rice. The rice may be coloured using food colouring. If you wish to make a pattern, you might try a paper version which can be kept. Draw your design on a card and place glue on the areas you wish to fill. Carefully sprinkle on the rice, grains or flour and leave to dry.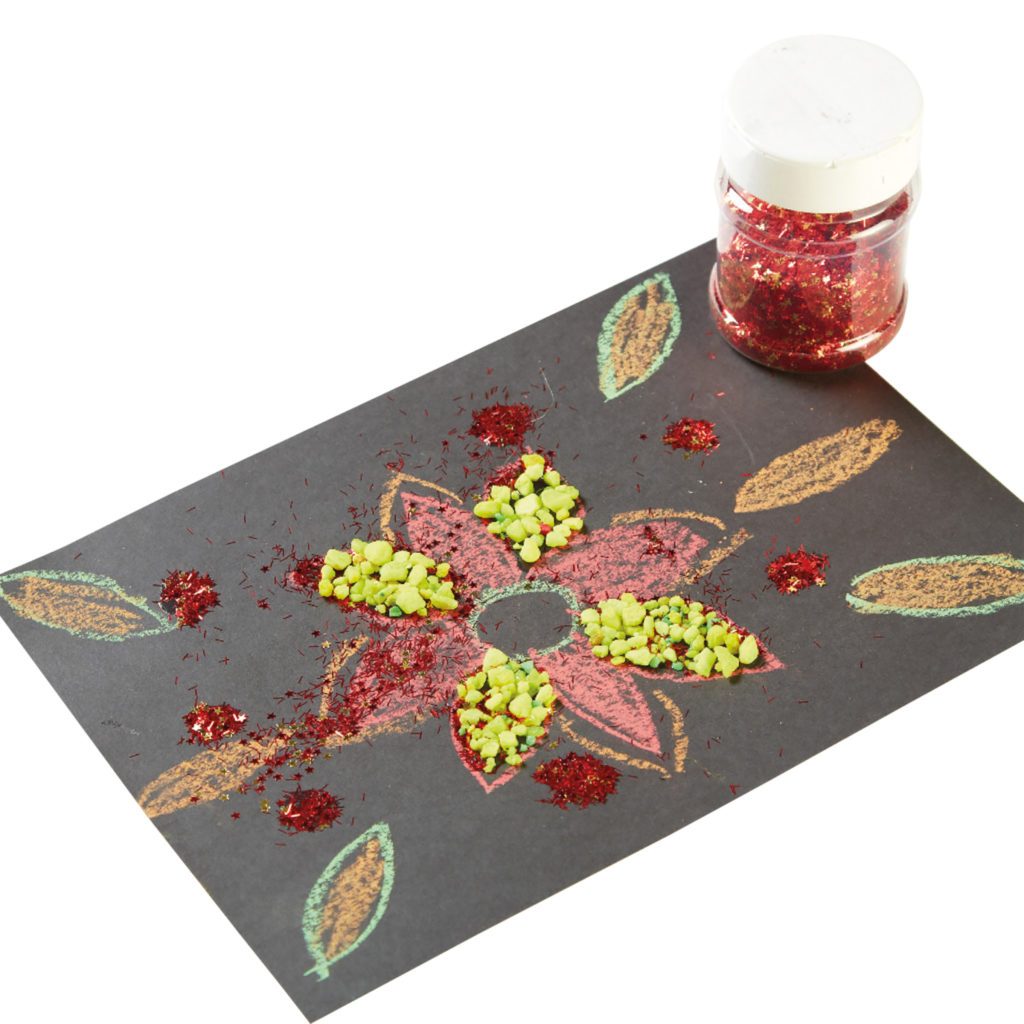 New Year
The fourth day is about hope and possibilities for the future; new clothes will be worn and gifts exchanged. Families and friends often send each other greetings by card. They will wish each other 'Sal Murbarak', which means Happy New Year. Try making handmade cards using popular images such as Divas, Rama and Sita, Rangoli patterns, food and lotus flowers.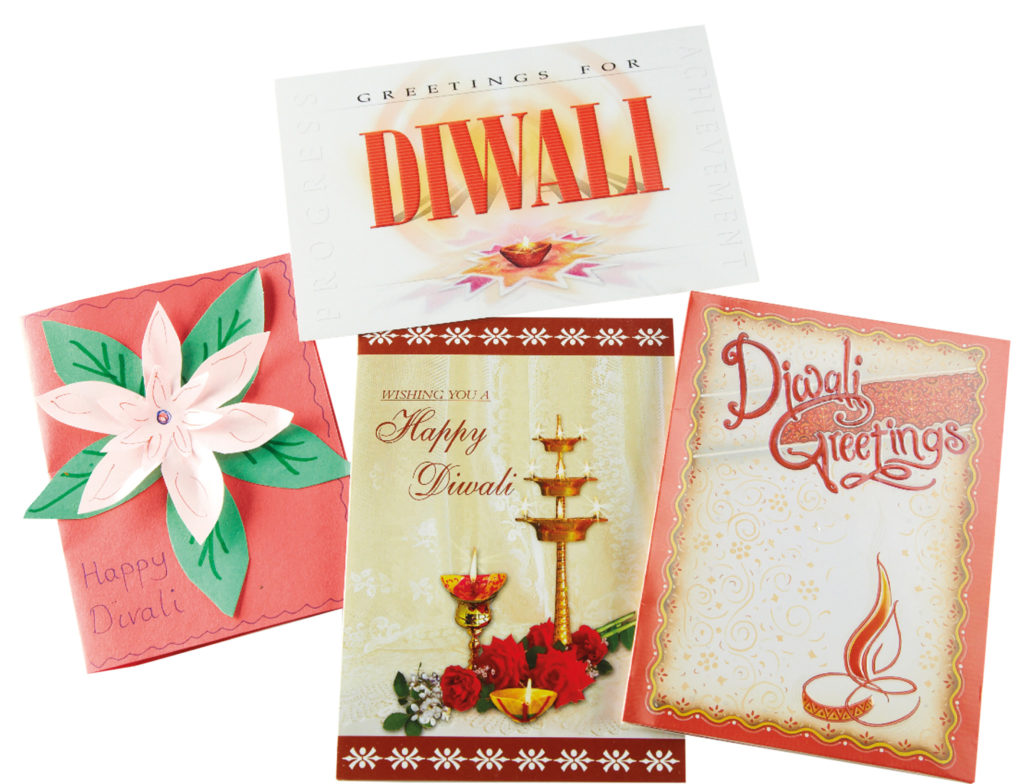 Sister's Day
The celebrations continue on the 5th day as sisters cook their brothers their favourite meals. It is also tradition to place a red dot on their brother's forehead, this is called a tilak and is meant to be lucky. As a thank you, brothers may give their sisters a present.
Share the traditional story of Rama and Sita, which is about good winning over evil. Use the basket of characters to act out the events. Or, try making your own Rama and Sita characters.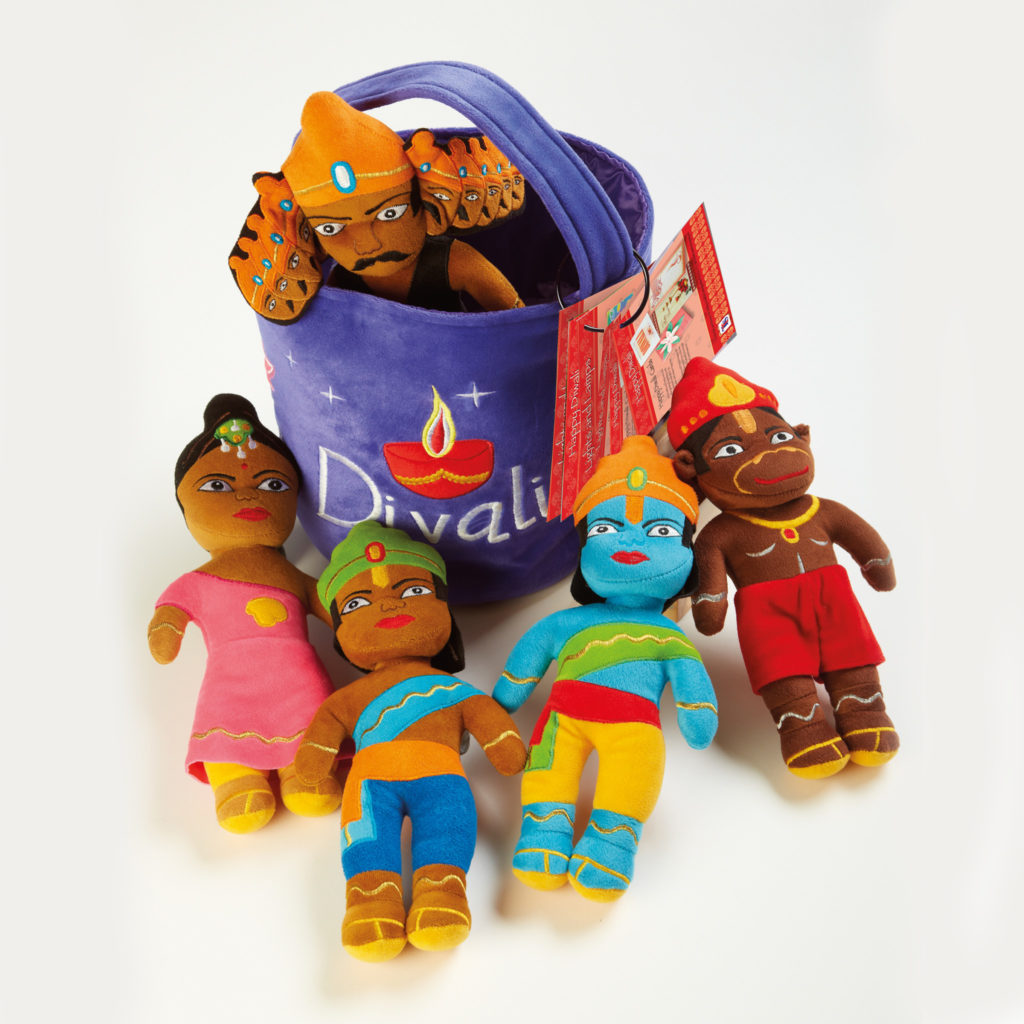 Create lolly stick puppets. Decorate them with tissue paper, pipe cleaners,  ribbon and felt tip.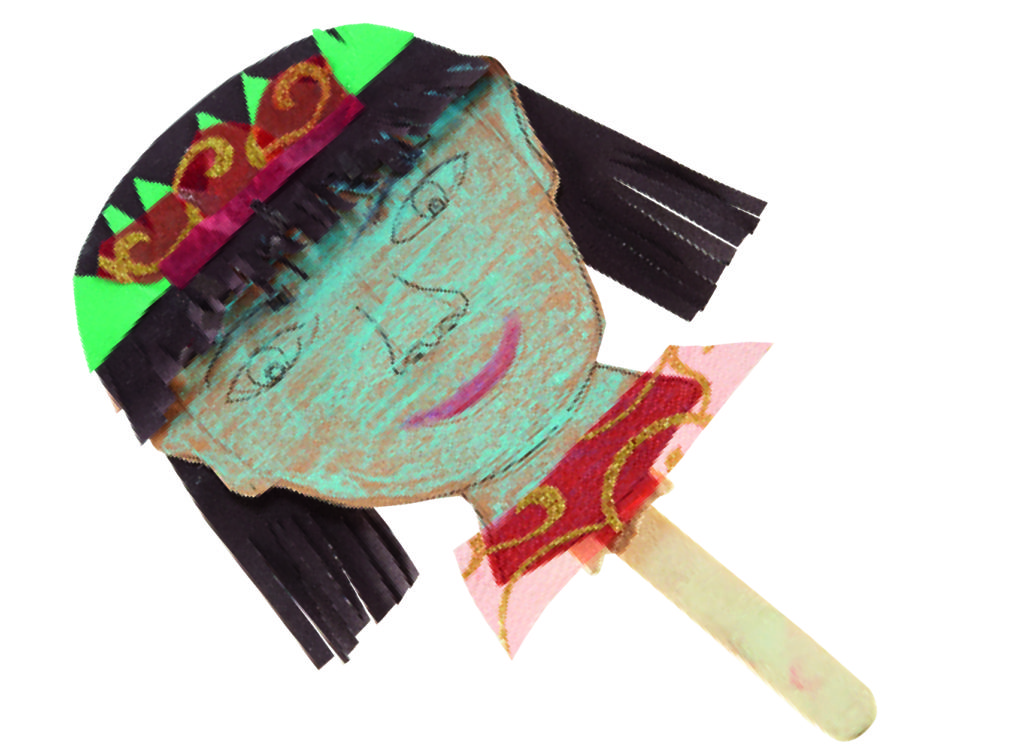 Have you seen our Milk Barfi recipe? Make these tasty treats to help you celebrate.
Shop our range of Diwali resources here