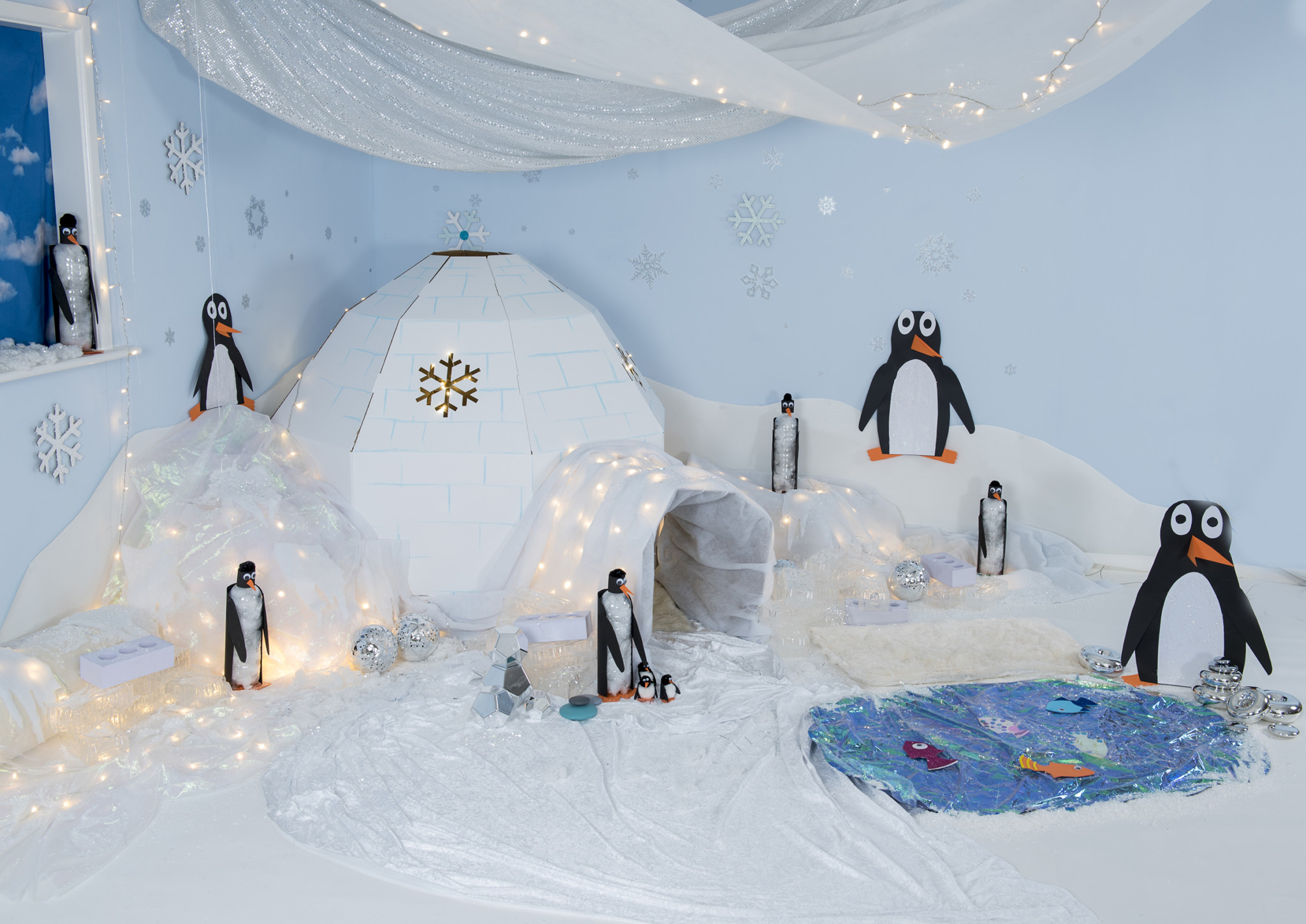 Follow these quick and easy steps, using these simple resources (oh and a little recycling too!) to create your very own magical winter wonderland.
What you need:
Step 1
Construct the cardboard igloo following the instructions making your sturdy 'den' area. We then marked ice blocks onto the igloo using an ice blue oil pastel to make the surface look a bit more 3D.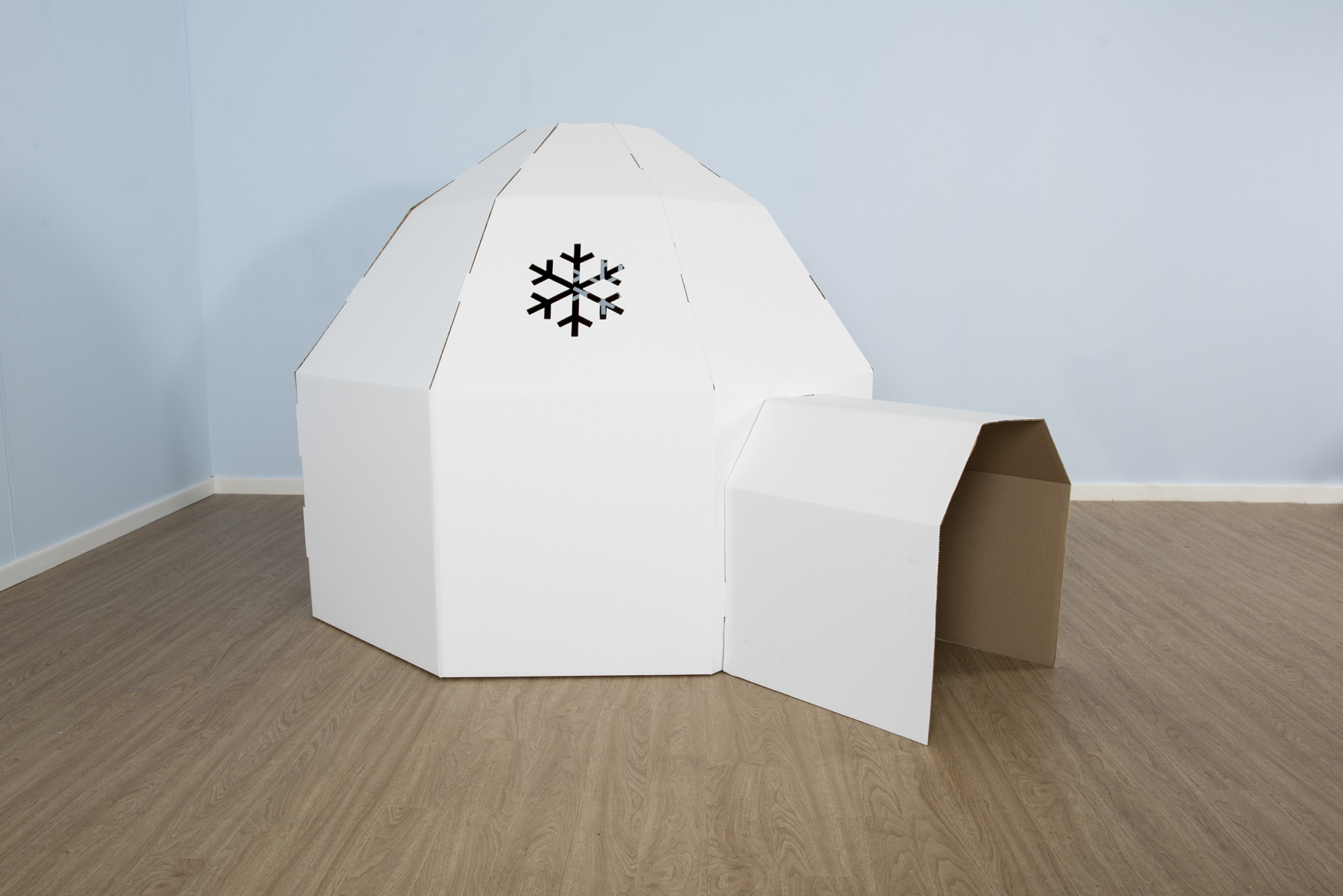 Step 2
Create a background of softly rolling snowy hills by lining the walls with slightly shiny ice white milskin or white paper cut into hill shapes. Luckily our walls are blue, therefore we did not need to line those. You could use sky blue poster paper roll to get the same effect! Add snowflake repositionable wall stickers to complete the frosty sky.
Step 3
Add empty boxes around the sides of the igloo and cover with soft fluffy snow blankets and lengths of crushed white velour to introduce a variety of snowy display heights and textures into the area. Add that little extra sparkle by draping the area with LED fairy lights and sprinkling with Iridescent shred and Iridescent snowflakes.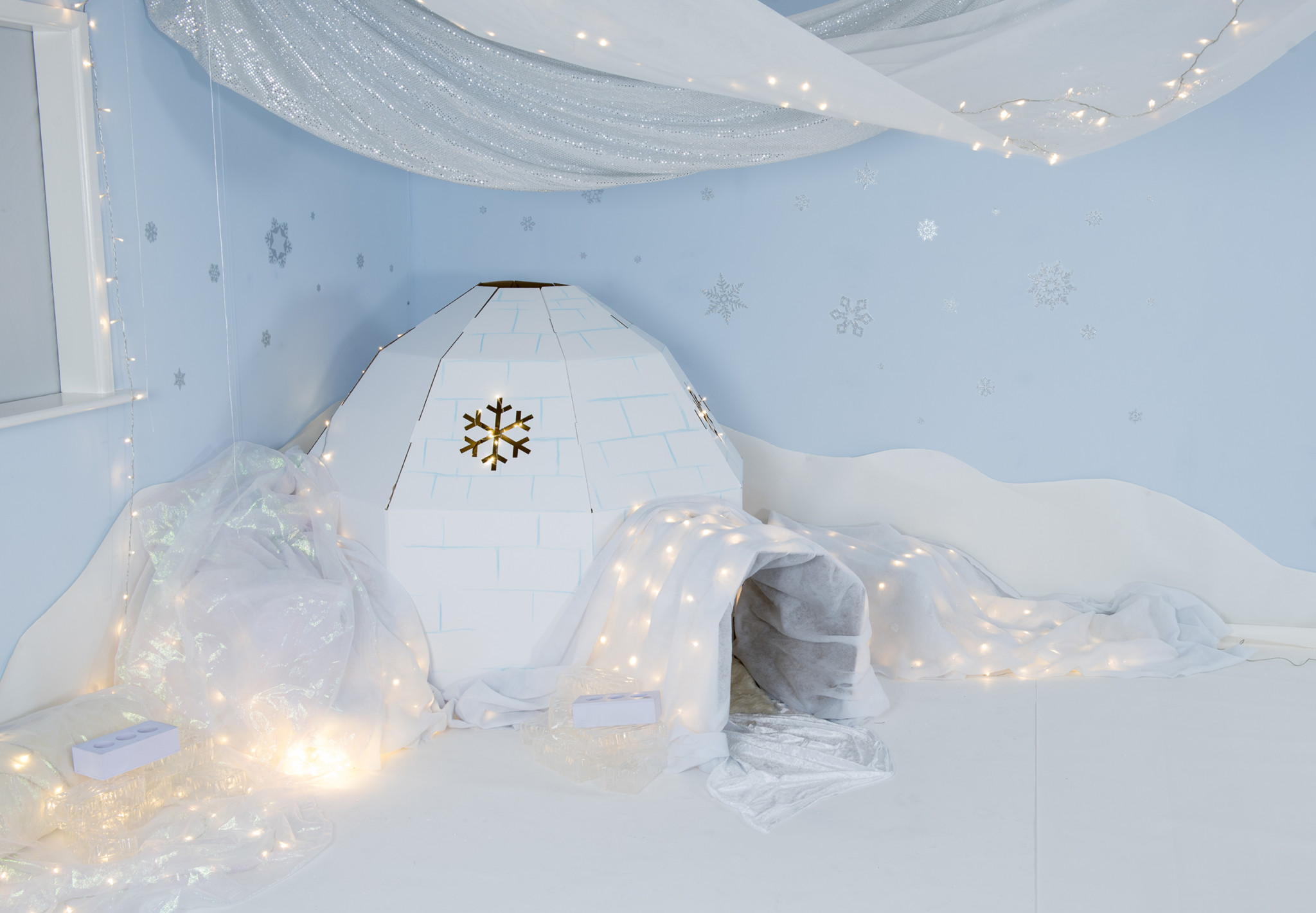 Step 4
Don't forget the ceiling can be used to enhance the area! Use the ceiling magnets to attach drapes of material to a suspended ceiling. Use lengths of white fabric draped with low voltage LED lights and shimmering material too for a snowy white sky.
Step 5
Line the igloo with LED fairy lights and add textured cushions to make an inviting, cosy, quiet space for reading or mark making (you could leave the walls blank or paint the inside of the igloo with black acrylic to make a chalkboard area).
Step 6
Add lots of sparkling resources to explore, construct and create…such as reflective stacking pebbles, reflective stacking rings, metallic boulders, gem stones, Ice bricks, instant snow powder, glitter and fabrics…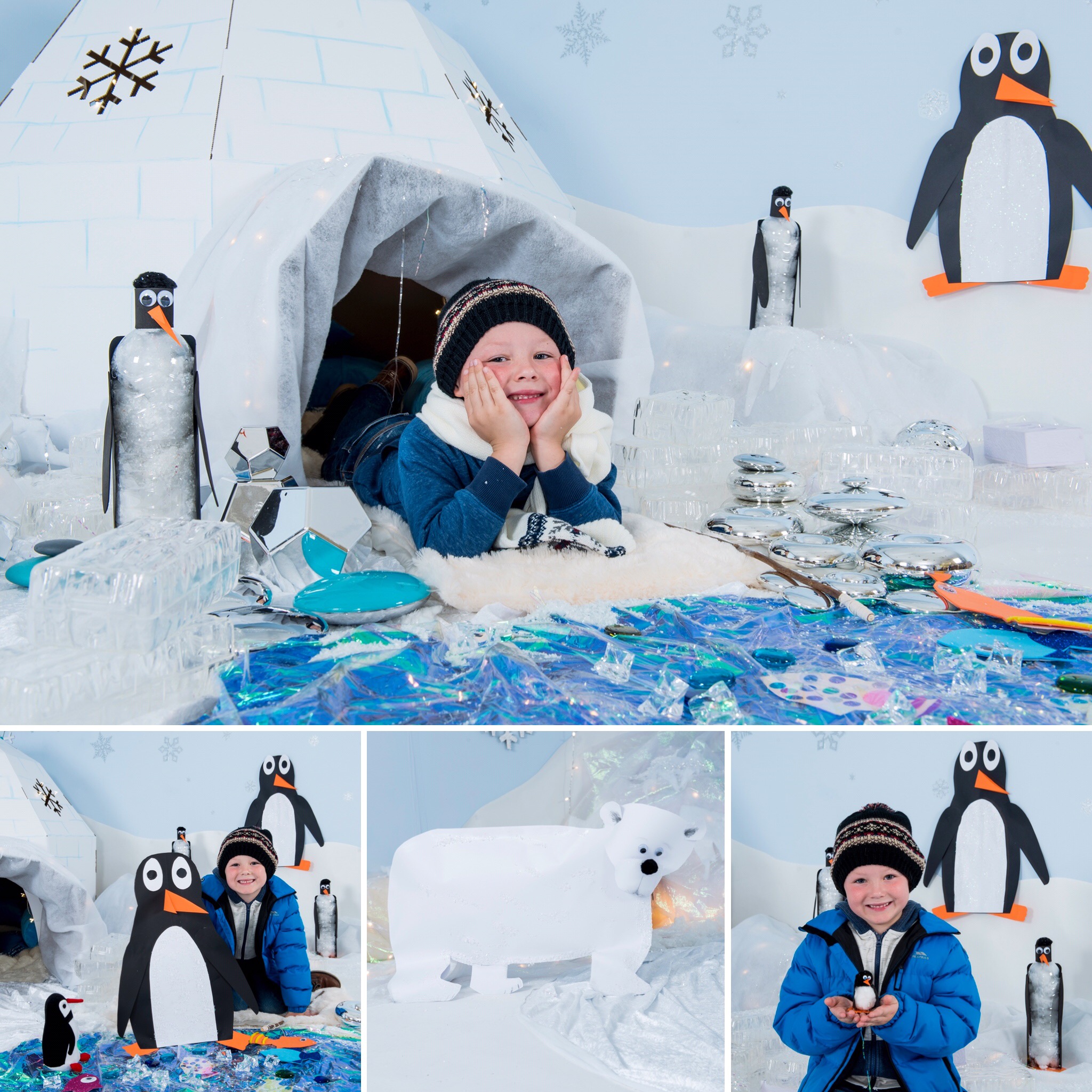 Take a look at our march of the TTS Penguins short clip below… and learn how to make our Penguins in 8 easy steps here
With thanks to our Art specialist Nicky Mountcastle and her team. Keep an eye out for our other engaging learning environment blog posts such as a Narnia-themed environment, Rainforest, Dinosaur World, Woodland and Under the Sea.
Shop the range here