Baby gyms enable inquisitive non-mobile babies to explore and investigate. Non-mobile babies need a welcoming, cosy area where they feel comfortable to engage with different activities.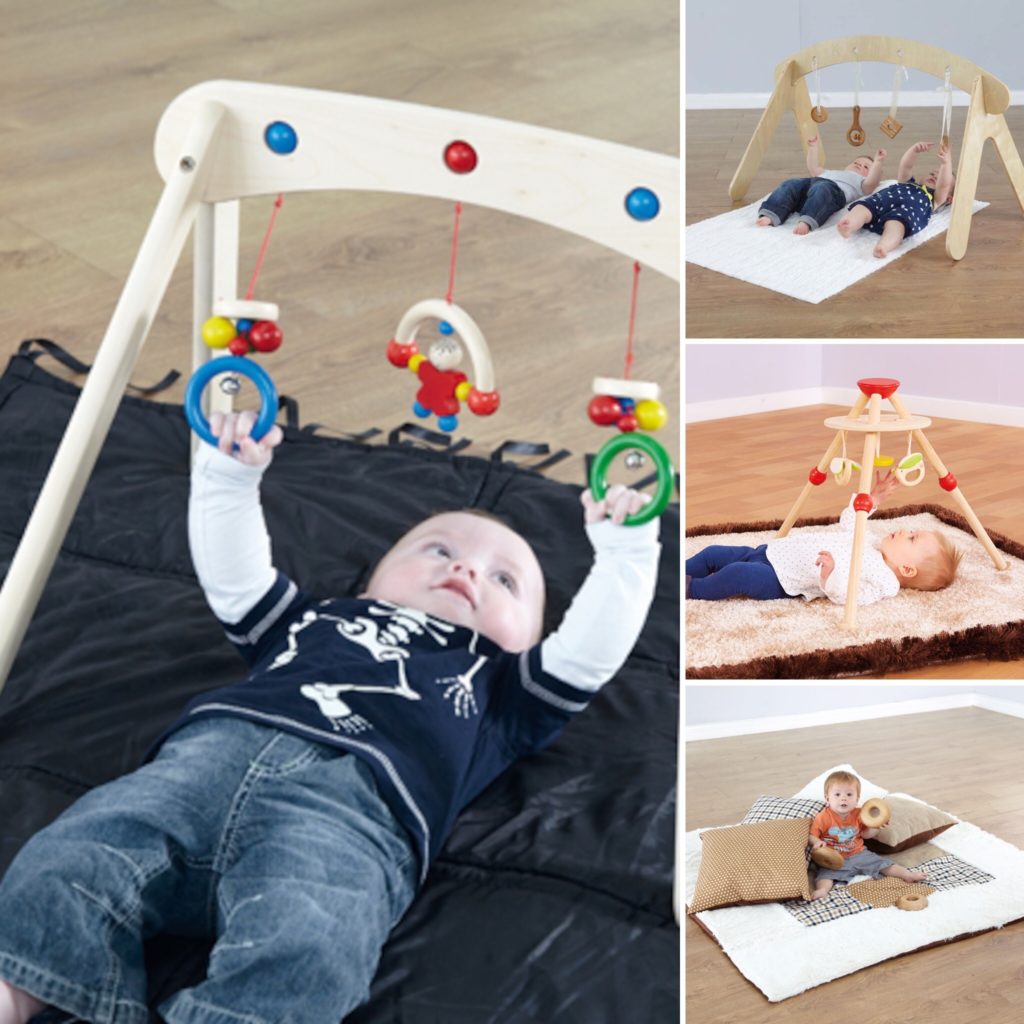 These Texture Blankets and Cushions offer babies fuzzy worlds to snuggle into with scratchy spots to investigate that will maintain their interest. The Interactive soft play mat  (shown below bottom left) has illustrations which have sound effects, this will enable babies to make links with their actions. This is particularly great for tummy time as it can quickly turn this important aspect of physical development into something fun! Having different textures, shapes and sounds engages the children's senses and makes them want to explore even more, getting them moving by turning their body or head and reaching out to grasp.
The EYFS says that children should be active learners and become able to think critically about how and what they learn. Discovery toys are a great way of finding out how children like to learn by offering them different activities to broaden their sensory experiences. Settings should always be viewed from a child's perspective, and resources should be set out with them in mind. Young children are born explorers and have a natural curiosity, imagination and love to explore. They discover new things all of the time. Therefore it's important to have the right resources to promote an eagerness to learn as this will encourage other areas of development.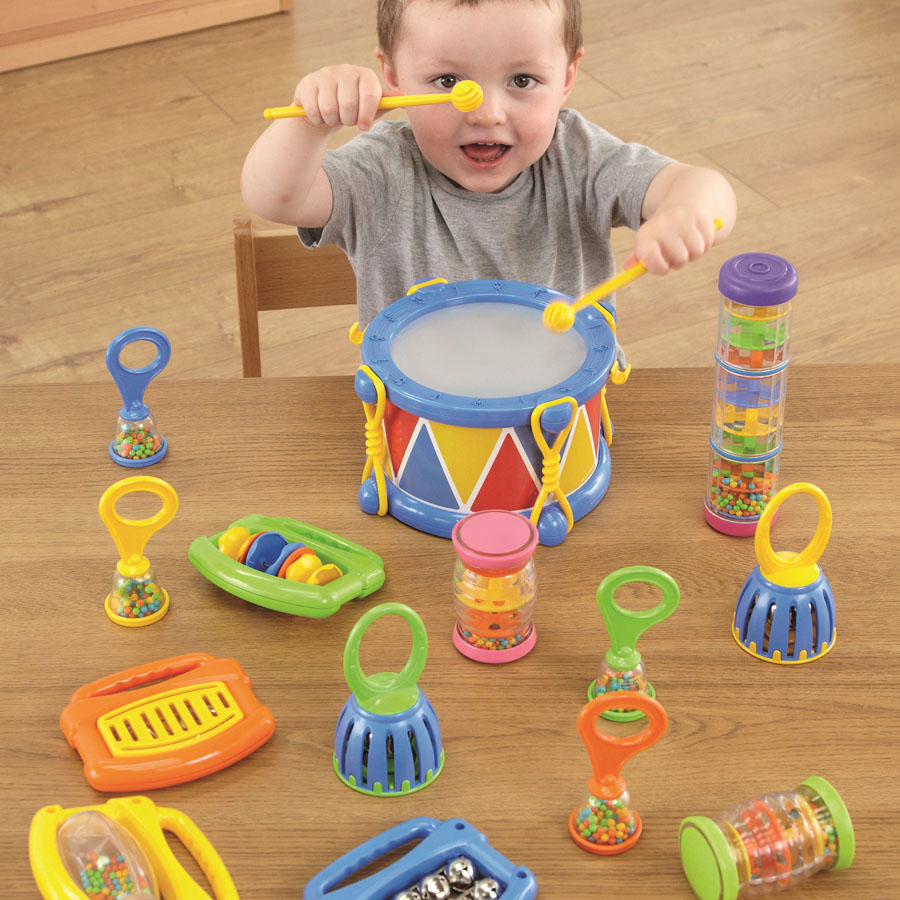 The Tiny Hands Music Pack is a sensory resource that can spark hours of fun, learning and discovery. All of the instruments are lightweight, colourful, interesting to look at and easy to handle with small hands. The children will have fun hearing the many sounds made by the different instruments and will enjoy discovering what they have to do to make music; bang it, roll it, tip it or shake it!
With thanks to Christine, Aimie, Hayley and Heather. Christine Doubtfire is a director of Smarties and Cedar House Day Nursery in Mansfield. A qualified teacher with extensive experience in education.