Mirrors will help to promote self-awareness and a sense of self in young children. You can hang mirrors at child height around the walls and use hand-held mirrors as part of your continuous provision for babies and toddlers – it gives them the opportunity and freedom to get up close and to make funny faces!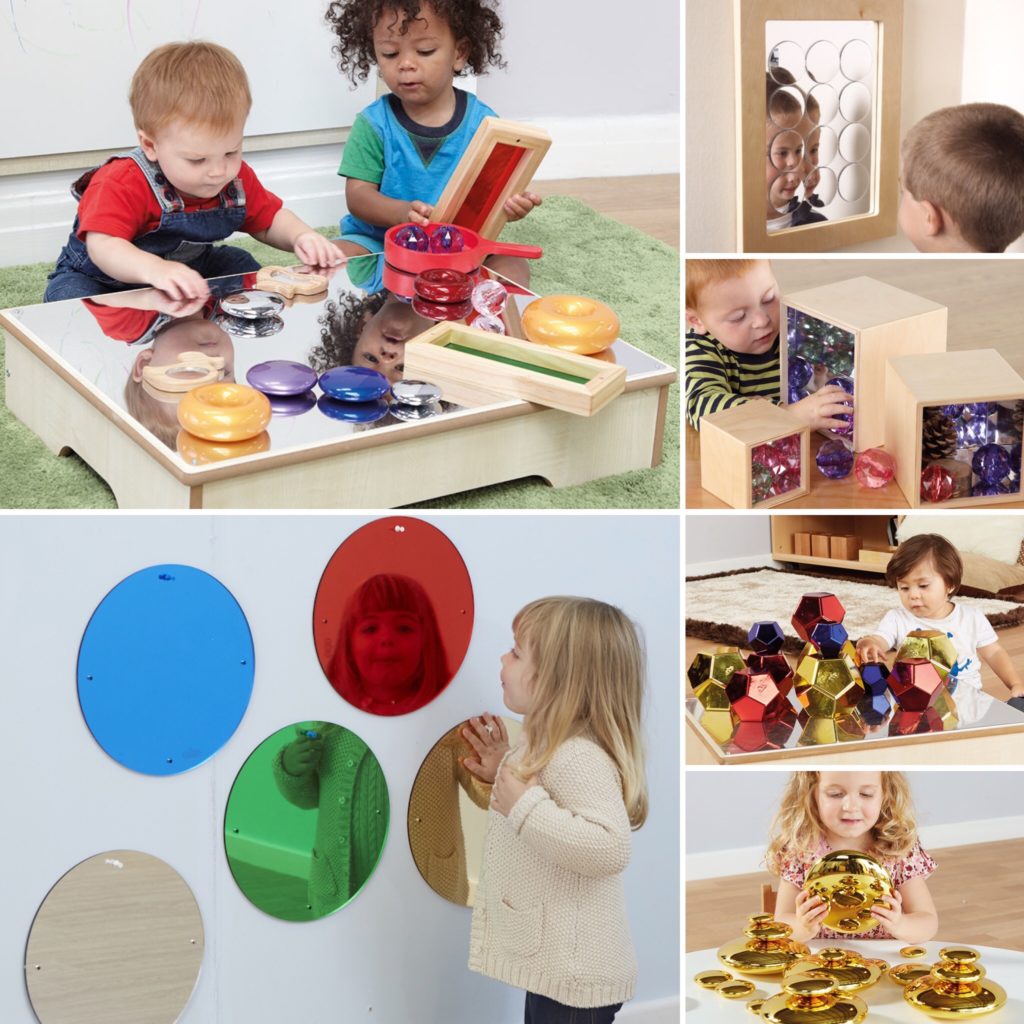 By utilising mirrors in your Active World Tuff Spot Trays, along with other reflective metallic objects such as tin foil, you're creating an opportunity for magical learning opportunities. Watch children delight in the colours that will appear in mirrored surfaces, and at the rainbows which can cascade onto walls as light hits and reflects from the surface.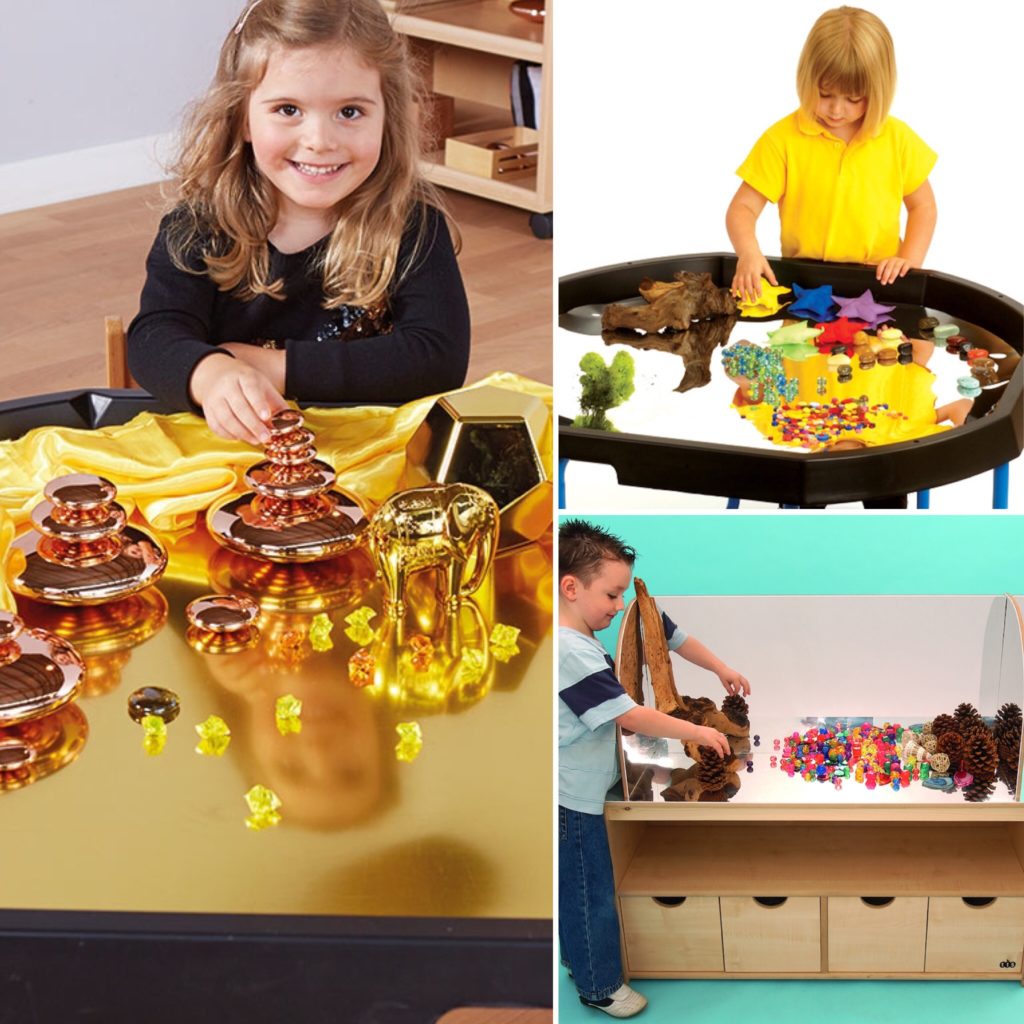 Carefully positioned mirrors will make rooms feel more spacious and can help you to explore emotions and feelings in your interactions. They reflect light into rooms and can create a new perspective for babies and toddlers who are growing to recognise themselves as well as make sense of everything around them. Mirrors of all shapes and sizes inject light, which is a great stimulant for lifting moods – and so there is a strong case for them to appear throughout every nursery.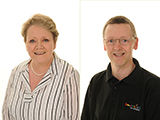 The ideas and advice in this blog are by Steve and Christine Doubtfire, directors of Smarties and Cedar House Day Nurseries in Mansfield. They are both qualified teachers with extensive experience in education, for the last nine years focussing on early years. Steve was one of the first men in Nottinghamshire to be awarded Early Years Professional Status and went on to work as an assessor for the University of Northampton. Christine spent 28 years in FE before leaving to join Steve in the nursery. To support her transition to Early Years, she undertook Early Years Professional status followed by a Masters in Early Years Education. Keen to support professional development in the sector, she worked as an assessor on the EYT programme and as a visiting lecturer at the University of Derby. Gemma and Michelle are the nursery managers and have significant experience of the day-to-day challenges of running a nursery. The team have over 90 years collective experience and are absolutely passionate about making a difference to the lives of each and every family they meet through their nurseries.